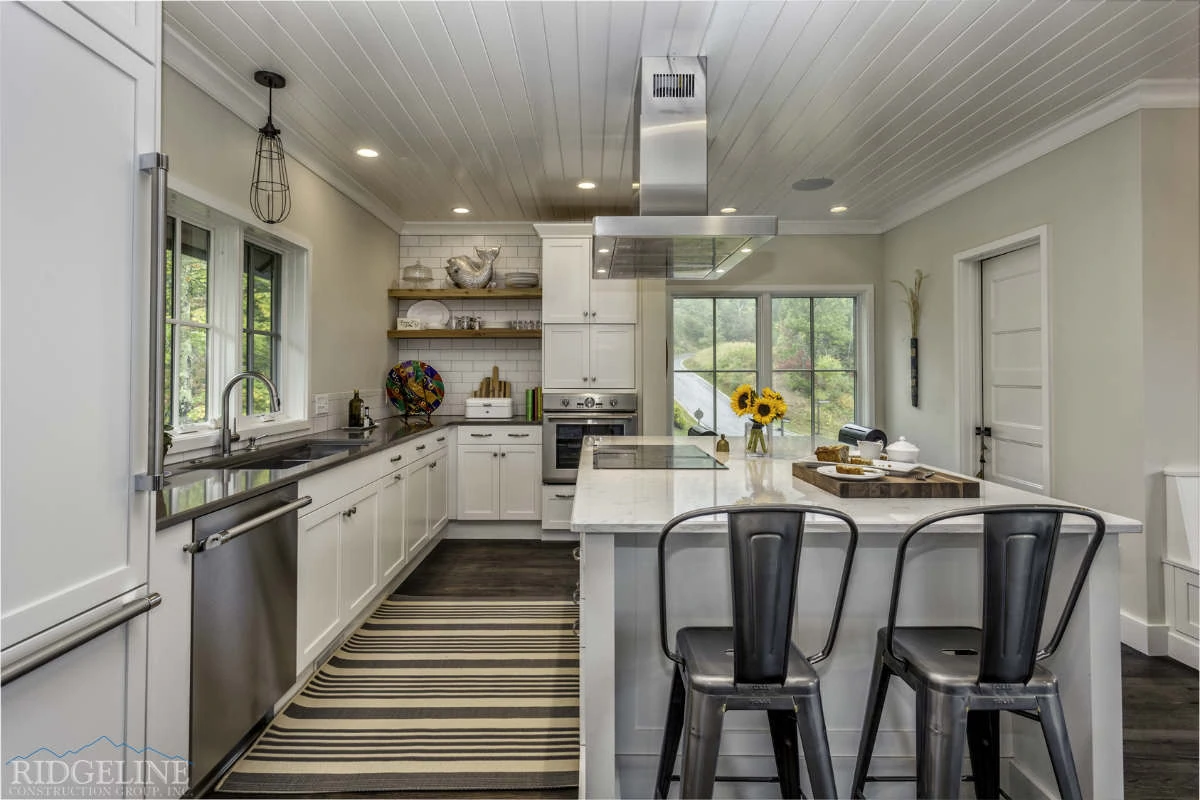 Many aspects of our lives have been turned upside down in 2020, and we are ready for a fresh start and a new beginning. It makes perfect sense that the first place to start anew would be at home. With the new year comes a new appreciation for the roles our homes play in our daily lives. Check out these 2021 design trends to make your home sparkle like new.
Dedicated Home Offices
Working from the kitchen table or the couch was fine when we thought we would only be working from home for a few weeks, but it isn't cutting it any longer. Home offices in 2021 will be more important than ever. Even people who don't have a dedicated room are getting in on the trend. Creative ideas like the "cloffice," a combination of a closet and office, originated from this trend. 
Nods to Nostalgia
When things get tough people look to the past for comfort and security. Older styles such as Victorian and Art Deco are being combined with modern touches to create unique expressions.
Closed Floor plans
The need for dedicated spaces and larger numbers of multigenerational families sharing homes are driving the demand for closed floor plans on the market.
Houseplants and Indoor Gardens
We've been spending a lot more time inside recently, which led to homeowners bringing plants indoors to satisfy their need for nature. Whether you prefer something that requires minimal fuss like an air plant or want a collection of orchids, now is the time to try it.
Warm, Earthy Colors
There are many ways to make your home cozier and create the Scandinavian concept of hygge. Choosing new colors is one of the most effective. Organic hues such as camel and olive green are dethroning cool grays and blues as the colors of the moment.
Natural Materials
In line with the houseplants trend, homeowners are incorporating natural materials such as jute, leather, ceramic, and light-toned wood more than ever.
Sustainable Furnishings
The drive for greater sustainability is impacting nearly all aspects of our lives, and that includes home design. Homeowners are discovering it's worth paying more for high-quality pieces made of materials with less impact on the environment than mass-produced goods.
Outdoor Kitchens
Entertaining has moved outside during the pandemic. People are adding outdoor kitchens to their patios and porches to make entertaining easier and create an intimate environment. You can customize your outdoor space however works best for your needs.
Your relationship with your home may be different in 2021. Embracing some of the hottest 2021 design trends can help you appreciate your space in new ways. When you're ready for the completely custom-built home that you've always dreamed of, contact the custom home builder professionals at Ridgeline Construction Group. Our design and building experts will guide you through every step until you are settled into a space that maximizes your comfort and enjoyment. Reach out to Ridgeline Construction Group to start turning your vision into a reality.