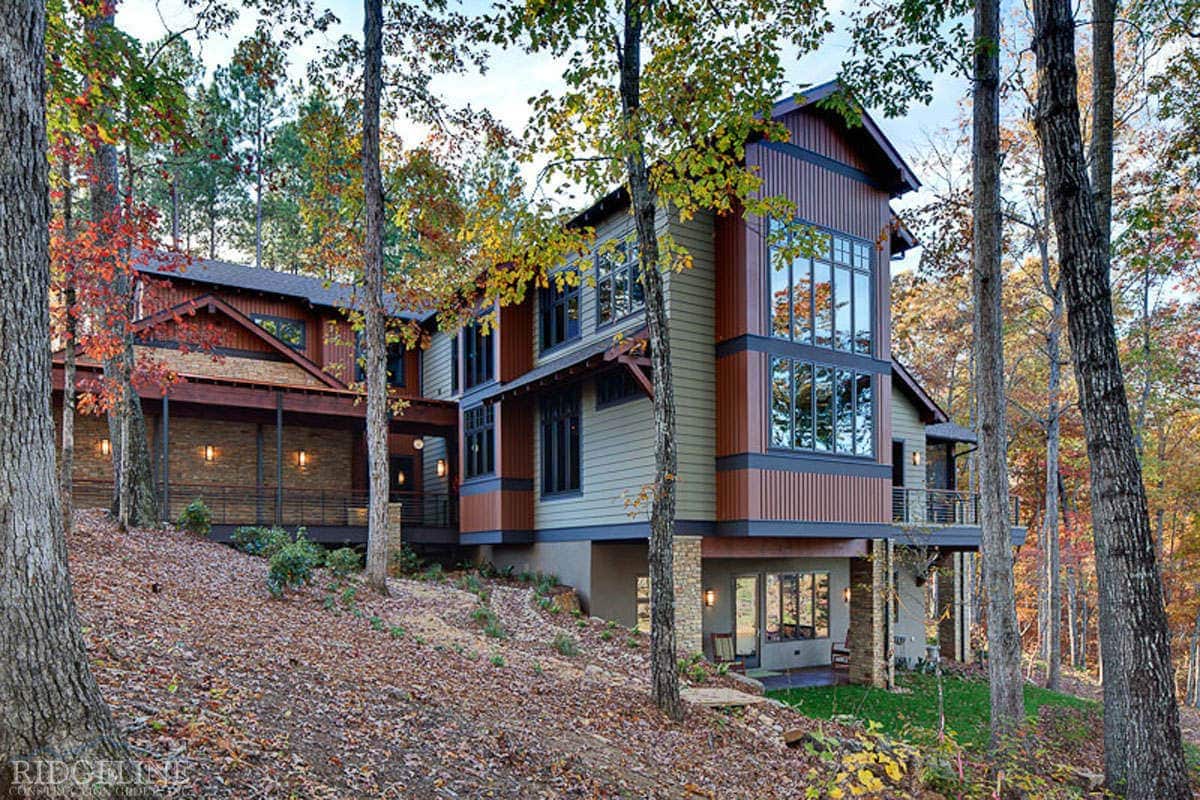 What's the most obvious reason to build a custom home? Well, you get everything you want, the way you want it. For some, the debate stops there, but perhaps you need more than that.
If you're in the market for a new home but are struggling with whether to build a custom or to personalize a production home, we've assembled a list of eight reasons you might want to consider building a truly custom home.
Made for you—and nobody else
There's no substitute for admiring a home filled with choices made by you, for you. With a Ridgeline Construction Group home, you're not limited to just decorating rooms. Your home will have your vision and be a place for you to express yourself in ways you never expected.
Create the ideal style for you
Imagine finding a home with all the features you are looking for in the perfect location, only the architectural style is the opposite of what you are looking for. You can try to tell yourself that you can get over the aesthetic of the place, but over time it will likely have you feeling less like your home is your own personal oasis. When you build a custom home you never have to compromise on style.
Use the materials you desire most
Whether you're looking to incorporate specialty sustainable materials or interested in finishes with intricate custom flourishes, using the best quality materials that match your specifications can help a home feel truly complete.
Get the best in energy efficiency
Energy-efficient technology has come a long way in the past few years. When you buy an existing home you may be saddled with appliances that drain a significant amount of energy compared to newer models, even if they are still in decent shape. Designing your home from the ground up allows you to install appliances with the latest energy-saving technology on the market.
Locate where you want
Building a custom home on your own lot means you can keep living in the neighborhood you don't want to leave. Or you can find land in an area with great schools. It's all up to you. Existing homes are built and situated without your needs in mind. We can even guide you on how to situate your new home on your lot so you can get the best light. It's important to know what to look for when choosing a lot.
Implement a landscaping plan from the ground up
Your landscaping aesthetic is unique to your sense of style, and a custom-built home means you can create something totally right for you from the outset. Whether it's a luxurious display of flowers or a practical herb garden, your landscaping will reflect your personality and style. At Ridgeline Construction Group, our goal is to help you bring your perfect custom home to life so that you can have the landscaping you've always dreamed of.
Designed for your lifestyle
Do you like open spaces and space to entertain? Or cozy rooms with sunlit views? Your custom home is a blank canvas for your family and all the memories you'll make. Our partnership with you starts with a complimentary site evaluation. As far as we're concerned, it doesn't end until you move in. We have the capability to take you from the very beginning of that process, through home design, construction, interior decoration, to that magical day when your new house becomes your new home.
Integrate the design and build phases
When you work with Ridgeline Construction Group on your custom home, our team handles the entire progression of the design/plan/build process, ensuring that you end up in exactly the home you dreamed of. Contact one of our representatives today to begin the journey to your ideal custom home.