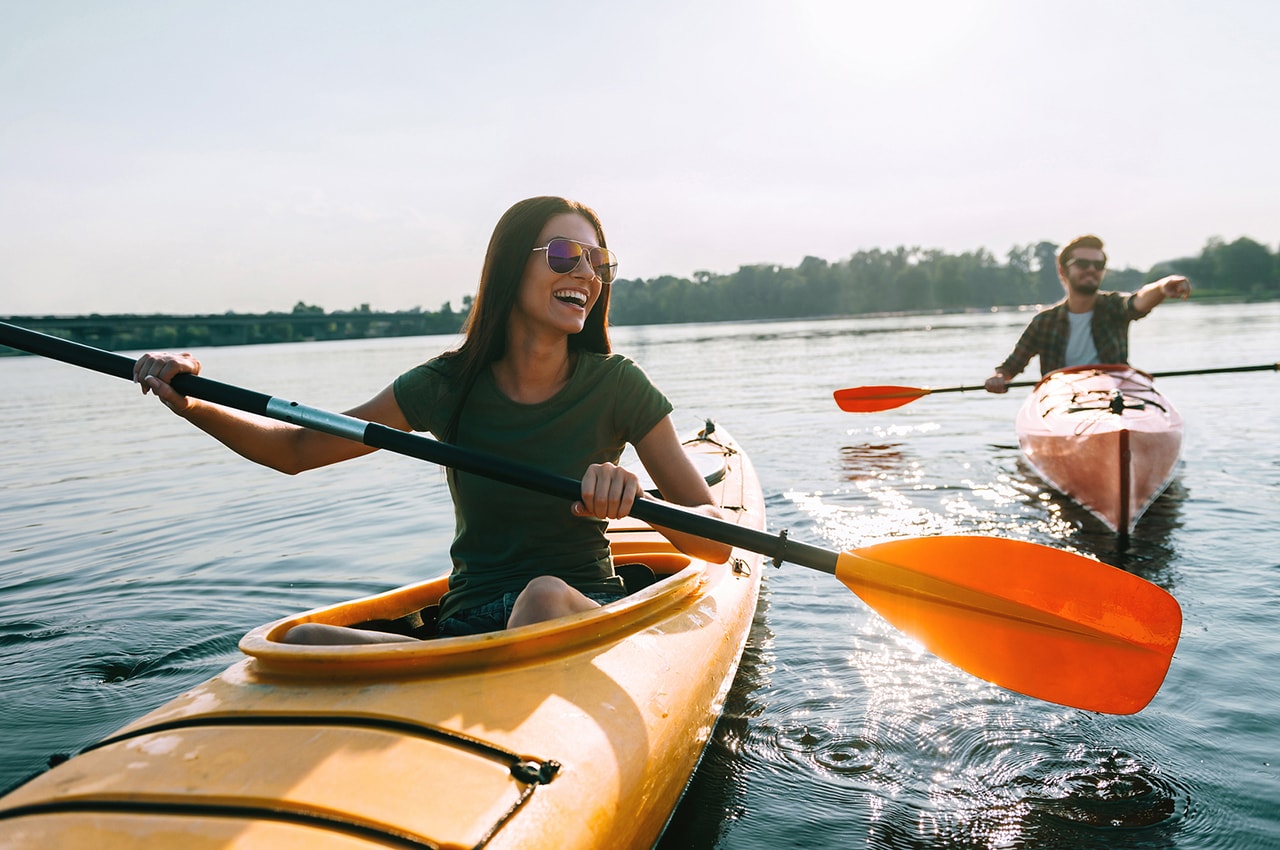 Do you get excited at the idea of getting outside and exploring your environment in the abundant sunshine all summer long? If you answered yes, then Greenville is the city for you. Here are just a few of the popular outdoor activities throughout the region that make it the perfect spot for an active lifestyle.
Hiking
Greenville and its surrounding areas are a hiking wonderland. The region is teeming with state parks, city parks, and other natural areas that cater heavily to hikers of all skill levels. There are great hiking opportunities for everyone, whether you want to explore mountainous backcountry or simply take a pleasant stroll around a beautiful lake.
Hike up to the top of Chimney Rock for a majestic view of the region that you can't get anywhere else. Explore the many trails throughout the sprawling forests of Jones Gap State Park, or stay in the city and enjoy an afternoon walking on Greenville trails and greenways. However you want to explore the area on two feet, summer is the best time for it.
Biking
The city of Greenville is quickly establishing itself as one of the best biking communities in the U.S. If you're an avid mountain biker, you're never far away from an intense mountain road that will test your endurance and skill. The area is also home to relatively flat, paved trails such as the Prisma Health Swamp Rabbit Trail. Even if you don't own a bike you can get in on the action by utilizing the city's B-Cycle bike sharing system. Don't forget to stop by one of the great local bike shops before your journey to make sure you are outfitted properly.
Fun on the water
Greenville residents know the best way to beat the summer heat: get out on the water! Thankfully, Greenville is close to several lakes and rivers that will fulfill your desire for aquatic fun. Thrill seekers will find the adventures they're looking for on the whitewater rafting courses in the area, and the nearby Chattooga National Wild and Scenic River gives you a chance to take an exciting trip into the stunning wilderness. There are also plenty of opportunities for canoeing and kayaking nearby, allowing you to view some of the most beautiful lakes and rivers in the South.
Making the most of your summer in Greenville
Every season is uniquely special in Grenville, but there's no doubt that summer brings even more chances to partake in all the great outdoors has to offer. At Ridgeline Construction Group, we work with our clients to design custom projects so that once your outdoor adventure in Greenville is finished, you and your family can relax in your dream home. Reach out to us now to learn more about how together, we can turn your ideal Greenville custom residence into reality.