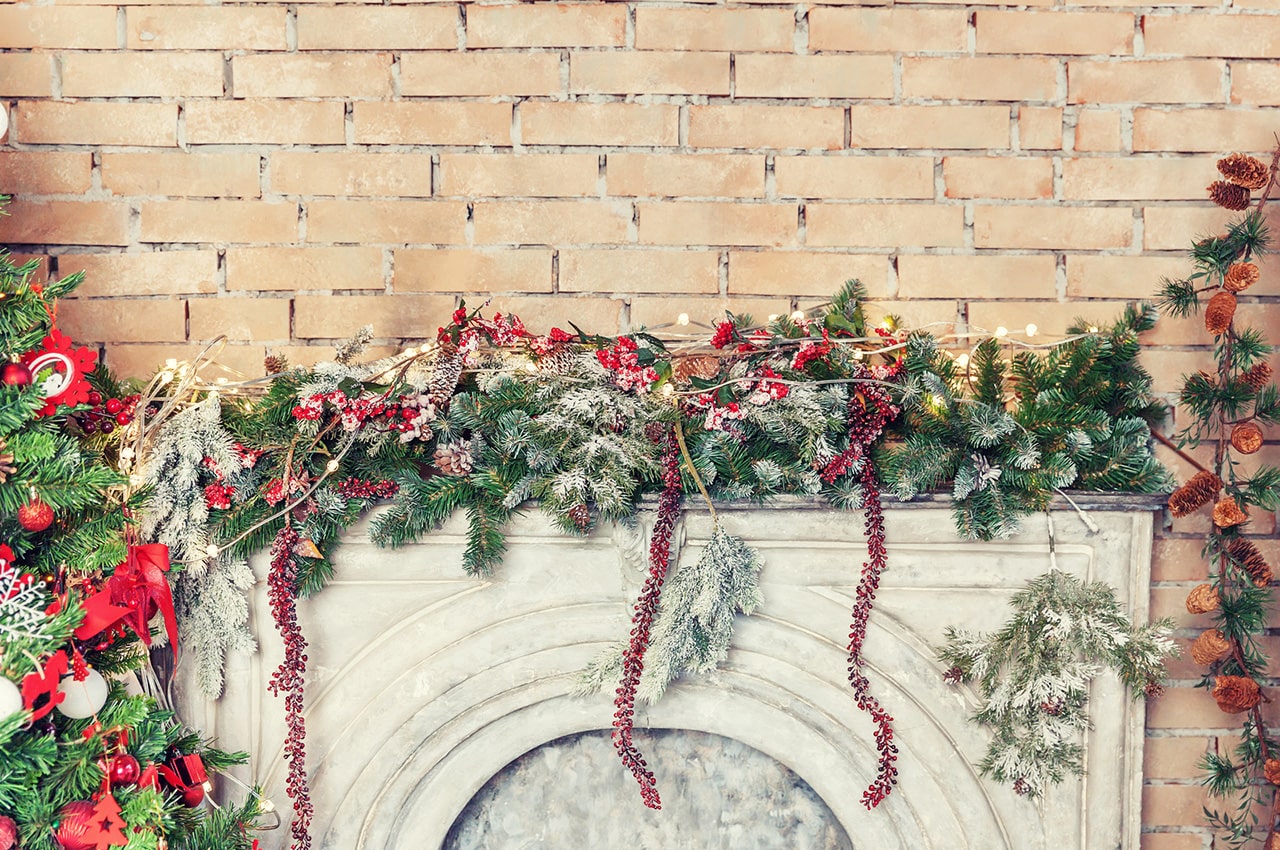 It's easy to fall into a holiday decorating rut, but this year you have an opportunity to incorporate some exciting new designs into your rotation. Use these Christmas design trends to guide your 2019 festive decor this season.
Maximalism is making a big splash
This December, go big or go home. It's the holidays after all, so why not save the subtlety for January? Maximalism is the name of the game for Christmas decor this season, and it's the perfect outlet for embracing your inner perchance for all things big and bold. Maximalism is all about mixing and matching different colors textures, and motifs with confidence, so be brave and put something together that you feel like you normally wouldn't; the results just might surprise you.
Metallics paired with unexpected neutrals
Gold and black have long been relegated to New Year's Eve, where they epitomize the glitz and glamour of the evening. But this year, it's time to bring gold and black up to the forefront, and show that they can bring just as much joy and cheer to the holidays as green, red, and silver can.
Vintage ornaments and decor evoke the past and look to the future
Using vintage pieces doesn't mean your Christmas decor has to look old. This holiday season, incorporate some vintage pieces into your design scheme to act as a bridge between the past and the present. Christmas is all about embracing the old and the new—celebrating traditions from our pasts while sharing them and building new traditions with future generations. Simple touches such as elegant handed-down ornaments or a vintage tree skirt can help you remember what came before while maintaining an overall contemporary vibe.
Plaid accents bring in the warmth of the holiday season
There's no doubt that plaid makes people feel cozy, but for a long time, it has been thought of as too rustic to have a place in chic modern spaces. But, that's an outdated notion because plaids can bring a festive charm to any type of space, whether in the form of tree ribbons, throw pillows, or blankets draped across seating areas.
Natural woodland decor instills rustic elegance
You may not actually want to spend Christmas outdoors in a snow-covered forest, but that doesn't mean you can't bring those touches inside your warm home. Utilize elements such as wood decor, faux fur, and antlers to bring the winter wonderland inside this year.
Now that you know how what's hot in Christmas decor, all you need is the perfect home to decorate. At Ridgeline Construction Group, we help bring your vision of a luxury custom home to life from conception to completion, so contact us today to get started on the process of creating your new dream home.