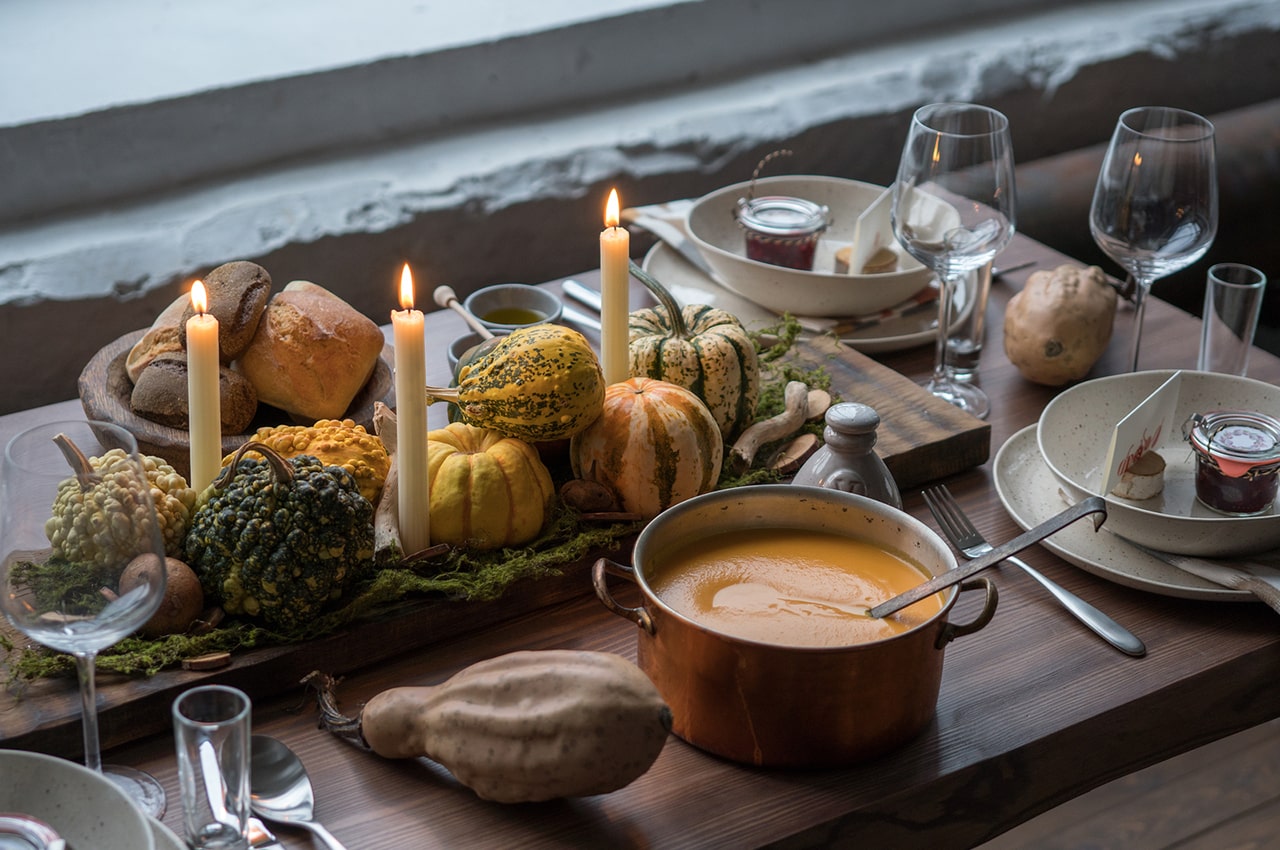 Most people welcome the arrival of fall after a long, hot summer, but decorating in the cooler months can be a challenge. Use these tips to help you create an elegant fall tablescape that will be the center of your dining area all season long.
Embrace the season with natural colors
Fall is all about the harvest, and what better way to celebrate the bounty of nature throughout the year than by incorporating natural colors into your tablescape? Different shades of muted greens, oranges, yellows, and browns are always a welcome choice. They prove that just because the bright pastels and florals from spring and summer are gone, your decor can be anything but drab.
Use a variety of textures and finishes
By incorporating a variety of textures into your table design, you can really help bring the scene to life without having to resort to clutter. As you consider all the different textures that will create your unique design, think about every single element of your table, including napkins, table runners, placemats, chargers, stemware, flatware, etc. This gives you numerous elements to play with and create something special.
Take inspiration from other areas in your home
This season, why not take the opportunity to add something unexpected to your fall tablescape? You don't have to limit yourself to the realm of the dining room when it comes to decor items. Look around other parts of your home and find some pieces that can be repurposed to add some autumnal flair to your dining table, such as candlesticks, decorative pumpkins, or displays made of natural materials.
Don't be afraid of patterns
Autumn and patterns evoke a feeling of comfort and warmth. This is especially true of patterns like plaid. Experiment with mixing a few different patterns on your table, just make sure they are varied enough in size, shape, and texture to not overwhelm the eyes.
Mix up your floral arrangements
Summer is sadly over, but that doesn't mean you have to completely abandon floral decor and other plant life for your tablescape. You have to think differently than you do in spring and summer, but you can still bring the perfect pops of color and greenery to your dining room. Roses and mums are always a go-to choice and don't forget flowers rich with bright orange and red to mimic the fall foliage.
The perfect tablescape belongs in the perfect room, and Ridgeline Construction Group wants to help you create it by working with you from start to finish on your new custom home. Reach out to us today to get started working with a designer who can help you turn your vision into reality.