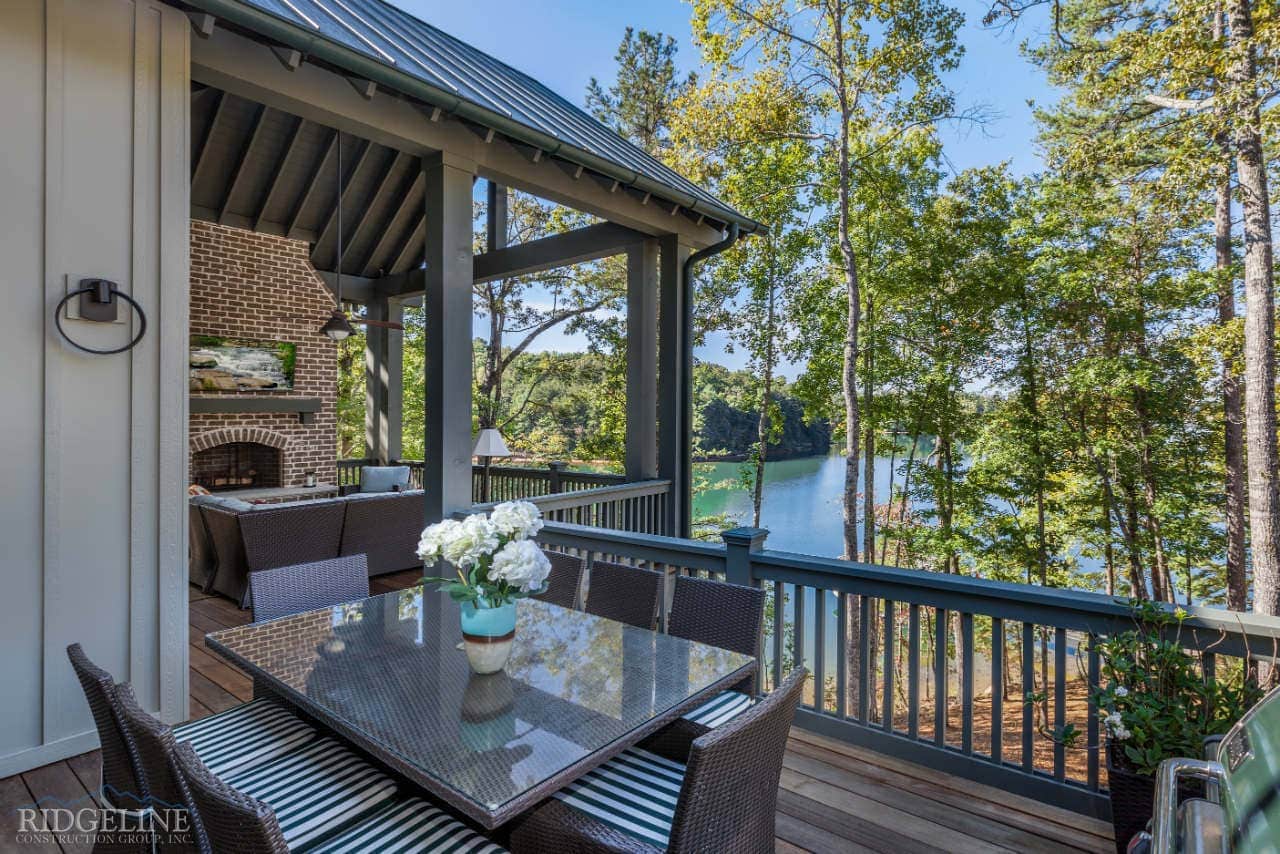 Nothing makes a house feel more like a home than a well-equipped outdoor space to relax in with family and friends. Here are the most popular trends to watch when it comes to outdoor furnishing designs.
Go big with color
Make your outdoor area pulse with vitality and create an inviting and intriguing space by using plenty of bold colors. One of the best ways to add color to the space is to experiment with accessories—it's easier to change them out seasonally or based on the kind of atmosphere you are trying to achieve. Whether you choose solids, geometric patterns or even patterns that evoke the natural elements surrounding the patio, you can't go wrong with colorful cushions, trays, rugs and more.
Create a full-size dining space outside
When you're entertaining outside, the last thing you want is for everyone to be crowded around a small dining table jockeying for space. And yet many people treat their outdoor area as a supplemental dining space rather than its own entity. Go with a full-size dining table that fits your needs and will allow you to seamlessly bring any party al fresco.
Inject versatility with a modular sofa
More people are discovering that the best outdoor spaces are versatile outdoor spaces. There are many ways that you can inject versatility to your patio. One of the biggest changes you can make is to choose a modular sofa as the centerpiece. Modern buyers demand the perfect blend of functionality and design in new outdoor sofas, and furniture designers have taken note, giving you plenty of options.
Mix and match materials to give the space a unique feel
Nature is full of contrasting and complementary textures and materials, so why not create the same sense in the outdoor part of your home? Popular furnishing materials such as wicker, metal and wood can all coexist together and give your design elements a unique textured look.
Upgrade your lighting
Lighting is one of the most overlooked parts of outdoor design, possibly because most people assume they're going to spend the bulk of time using the space in the daylight. But when the sun goes down, you'll be thankful for chic yet effective strip lighting which is simple to install and provides an elegant solution.
No matter what outdoor furniture trends you decide to embrace, everything starts with your outdoor space itself. At Ridgeline Construction Group, we work with our clients from start to finish on every aspect of your custom home, including creating outdoor spaces that you will relish spending time in. Contact us today to get started on the process of conceptualizing and building your ideal custom home.