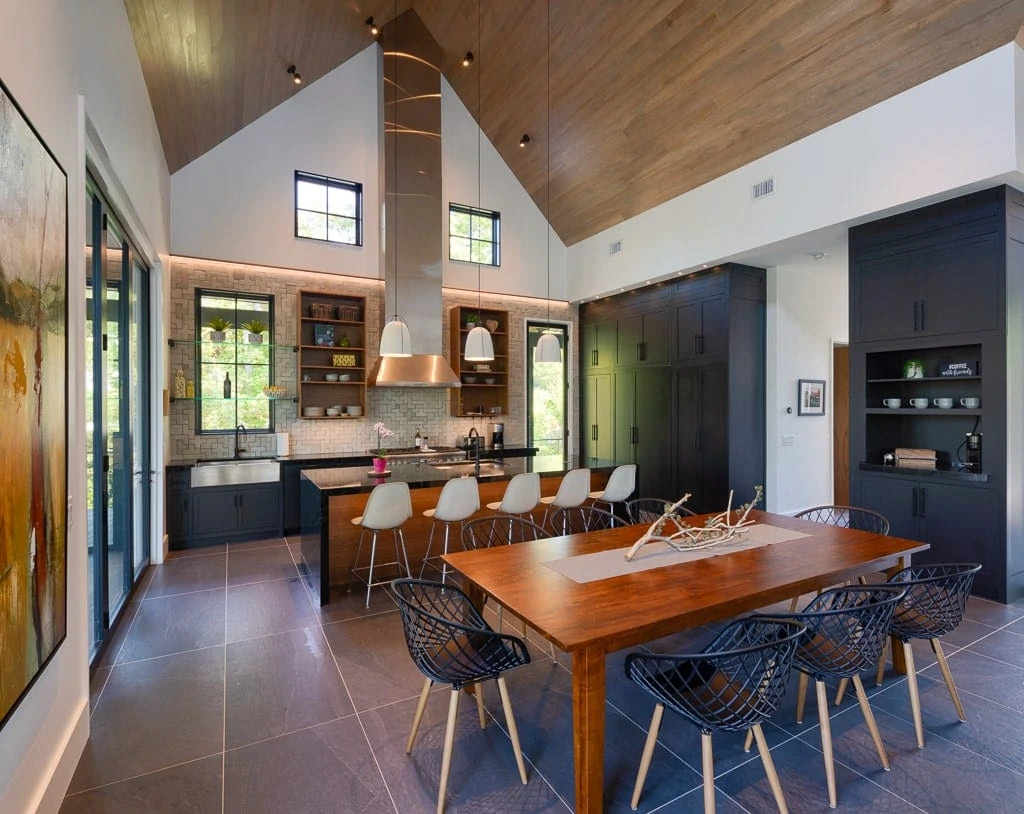 Open shelving is a popular choice for many homeowners because it is versatile and using it correctly can help you increase the functionality of your home and add much-needed dimension to your aesthetic. Here are three open shelving designs for you to consider.
Custom Kitchen Open Shelving
Choosing custom kitchen open shelving can be a great idea if you're looking to get the most utility out of your space, or if you're dealing with a particularly unusual kitchen setup. Custom kitchen open shelving is made to perfectly fit your space, blend in with the surroundings, and provide optimal functionality for your needs.
You'll be able to create shelves that are the perfect size to accommodate your regularly-used items within easy reach, while keeping more decorative pieces higher up. Custom kitchen open shelving can also be installed far from your countertops to allow for plenty of usable workspace in your kitchen.
Custom L-Bracket Shelving
Custom L-bracket shelving can be used in a variety of circumstances, but it is often especially ideal for laundry rooms or other areas where you need to store linens. Once again it can be created to fit into any space you need so there is no worrying about finding pieces of wood you like in the right dimensions.
Perhaps the most attractive feature of custom L-bracket shelving is how easy it is to make and install; so simple in fact that you can most likely do it yourself! All you need to do is get the wood shelving cut to your desired specifications, acquire some L-brackets from the hardware store, and attach them to a wall stud.
Prefabricated Shelving
In contrast to custom shelving, prefabricated open shelving units are constructed beforehand and then installed in your home. These are the least expensive option and also take very little time to install, so they may be perfect depending on your needs. Prefabricated open shelving can transform the utility of a space and expand your options for displaying decor, but it's important to note that their weight capacity is limited, so be sure to read weight limits before proceeding.
No matter which types work best for your home, open shelving can help you add functionality to your rooms and enable new possibilities for your decor. When you partner with a quality custom home builder, you can incorporate the perfect arrangement of open shelving in your home from the outset. Reach out to Ridgeline Construction Group to start turning your vision into a reality.