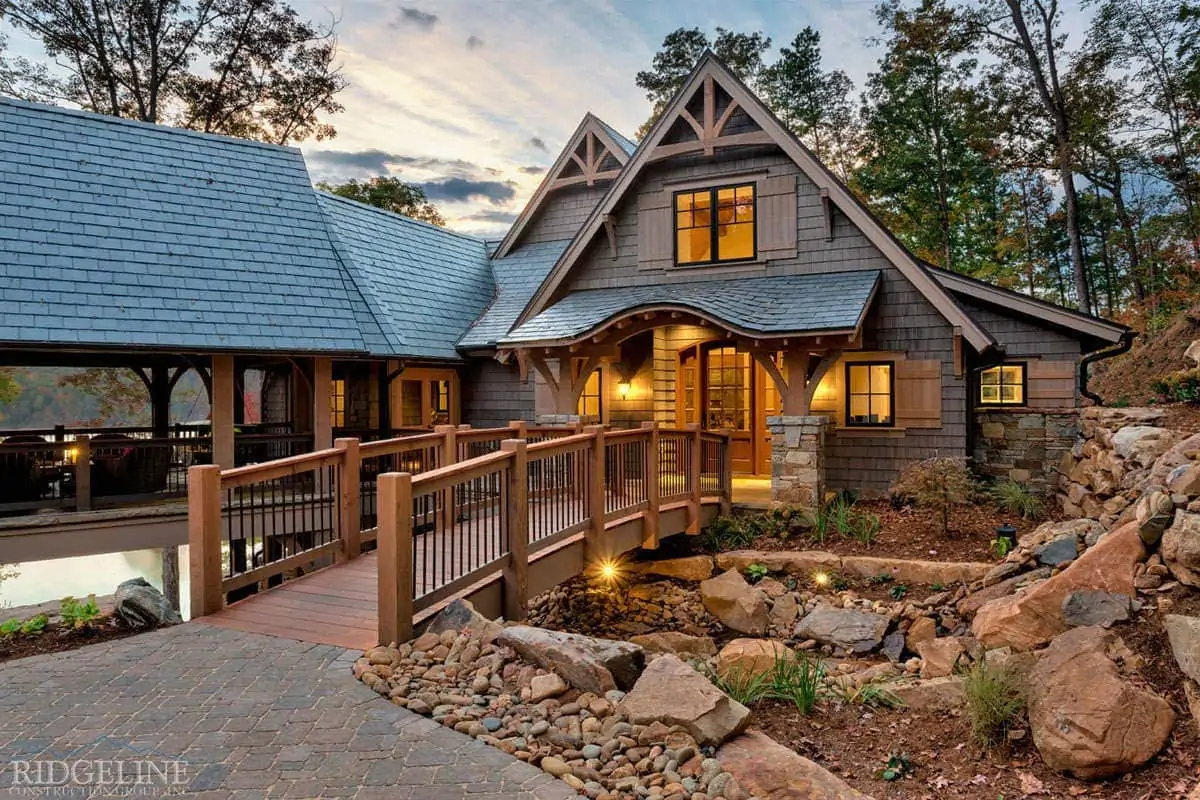 Your new house is more than just a building — it's your home, where you get away from all of the pressure and stress from work, making lifelong memories with your family. Because you will spend so much time in your home relaxing with your loved ones, entertaining friends, and enjoying hobbies, it needs to be a special place that suits your unique needs, reflects your personal style and fits your lifestyle.
When the time comes to start thinking about moving to your forever home, one of the first and most important decisions you will face is whether to purchase an existing home or build your own custom home from the ground up. The following 6 benefits help you understand the perks of having your new home custom built.
1. Customized Options
Building your own custom home is all about the power of making choices. You have the freedom to select everything you want in your home, including appliances, wall and floor coverings, trim, custom cabinetry and amenities. If you aren't a fan of granite and want hand-painted Art Deco tiling in your kitchen instead, you can have it. Do you love natural light? Have skylights installed in every room! From floor to ceiling, interior and exterior, you are in charge of every detail that goes into creating your new home.
2. Functionality
Your custom home is designed entirely around you, including your floor plan. Rather than working around a pre-existing home's floor plan, or having limited options with a semi-custom home, your floor plan is being designed to maximize and take advantage of every inch of usable space.
Your home will have the flexibility and function to eliminate unused space and adapt to your needs and lifestyle. Whether you prefer an open floor plan or enjoy separate, defined rooms, it's your call. You could plant a spiral staircase right in the middle of a room, or create a custom wall of bookcases for a private library – neither of which is possible with a pre-built home or semi-custom home.
3. Personal Expression
Your custom-built home is a direct reflection of your style, taste, and personality. By working with an architect and interior designer you'll have the opportunity to create a home that literally will be the "home of your dreams." If you are an art collector, your entire home can be designed to highlight your prized pieces, from gallery walls to specialized lighting.
If you enjoy a morning cup of coffee outdoors, you can create a terrace off of your kitchen – or your bedroom. Whether your style is Mid-Century Modern, Greek Revival, Ranch, Contemporary, or a combination of styles, your home incorporates every detail you specify. Your furnishings fit perfectly because your home is designed to accommodate them.
4. Lot Choice and Privacy
If you have a specific area or individual lot in mind, it's yours. Whether you want to be a part of an active community with other families, want the seclusion of a wooded lot, or have lots of wide-open acreages, you can select the perfect spot for your home. In addition, you design your home to maximize privacy or take advantage of a spectacular view.
5. Material Quality
When you buy a pre-existing home or a semi-custom home, you don't have much control over the quality of materials being utilized. The grade of materials varies from room to room and includes prefabricated lower-quality materials. A good custom builder works with trusted tradesmen who provide high-quality work and materials. With a custom-built home you know it is constructed with the best products, materials, and brands.
6. Budget Flexibility
The idea that a custom-built home is more expensive than a pre-existing or semi-custom home isn't always true — it's only more expensive if you choose for it to be. In reality, when you custom building your home, you're able to incorporate how your home is built within your budget.
Special features, materials, and everything else that goes into building your home has a variety of price points, all of which you control. When you work with a custom-home builder, your budget is taken into consideration from the minute you begin designing your new home until the day you move in.
When it comes to creating a home that stands the test of time, it's important to work with a trusted custom-home builder. At Ridgeline Construction Group, we've earned our reputation by striving for perfection in every detail of the homes we build. If you are looking to build a custom home, contact us today.