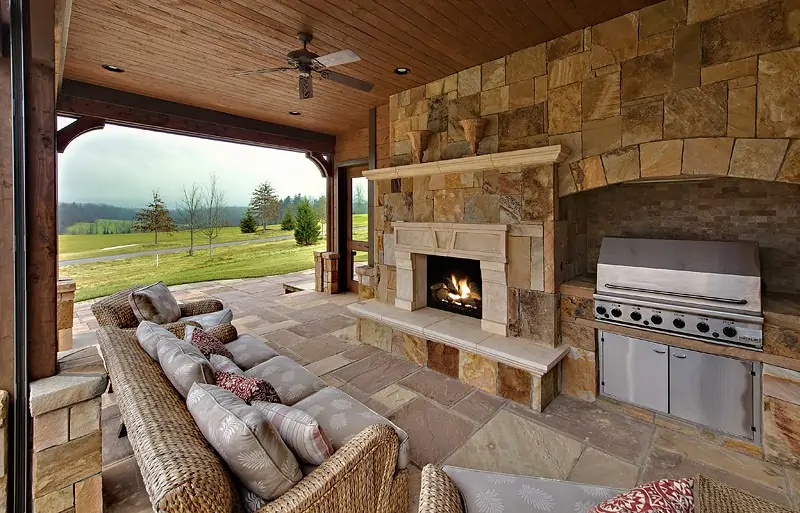 South Carolina's year-round mild weather creates the perfect environment to utilize a luxurious outdoor kitchen. Keep a basket of blankets nearby during the winter months or break out the lounge chairs in the summer. The purpose of your outdoor kitchen is completely up to you.
Building an outdoor kitchen will also increase your home's value when you decide to sell. But it's important to think it through before you bite the bullet. Here are some steps to follow when planning your outdoor kitchen:
Find The Best Location
Consider the layout of your space before you design the architecture. Some key questions to ask include, do you already have a patio? Is it enclosed? Do you have a hot tub, cabana, or pool? Do you currently have or plan on purchasing any furniture?
You should also consider the landscape of the area. Chances are your home features some incredible views of South Carolina's nature. When grilling, would you enjoy watching the sun go down over the valley? Or, if you have a pool, would it be more important to look out for your kids?
Answering these questions will help define the dimensions and layout of your outdoor kitchen.
Select The Perfect Grill For You
Generally, the most popular grills built into outdoor kitchens are gas grills. However, there are so many different options available. For example, you may choose a grill powered with charcoal, propane, or wooden pellets. You may even want to take your grill to the next level by installing a brick oven or smoker for those specialty foods like homemade pizza.
If you plan on hosting a large group of friends, a 4-to-6 burner grilling surface is the smartest option. A 450 to 500 square-inch grill grate will make hosting a barbeque easy, with its ability to cook up to 24 hamburgers. You may also opt for something larger, like a 700-square-inch range, if you like to cook using indirect heat. Just as important as the power behind a range is a hood that provides proper ventilation to remove smoke, grease, and odor.
Remember, cabinetry and countertops often are designed to fit around appliances. Therefore, selecting your perfect grill beforehand is crucial.
Pick an Outdoor Refrigerator or Ice Maker
What's a barbeque without some ice-cold beer? State-of-the-art outdoor kitchens always come built with a Sub-Zero refrigerator or ice maker to keep refreshing drinks on hand.
It's important to note that not all refrigerators and ice-makers are created equal. Several of them are built specifically for outdoor kitchens. Since temperatures change more frequently when exposed to the elements, outdoor refrigerators and ice-makers must work harder. Look for a UL-rated outdoor refrigerator to ensure it is weatherproof.
Outdoor refrigerators come in different styles that are designed to suit your way of life. A front-vented fridge is installed right against a wall and tucked discreetly into the cabinetry. Rear-vented fridges have room around the top, sides, and back to allow for proper ventilation. Many luxury outdoor refrigerators include shelves and drawers that maximize the use of space and make cleaning easy. Pick the right style for your South Carolina home.
Design a Thoughtful Seating Space
Wine and dine in style with a surrounding space that invites friends and family alike for a night under the stars. Maybe all you need is a table and chairs or you choose to go a little more extravagant with lounge chairs or an outdoor sofa.
Additionally, you may want to install an outdoor fire pit to keep everyone warm on those chilly nights at home. Remember to consider outdoor lighting options to illuminate the craftsmanship and keep the party going far past the sun goes down.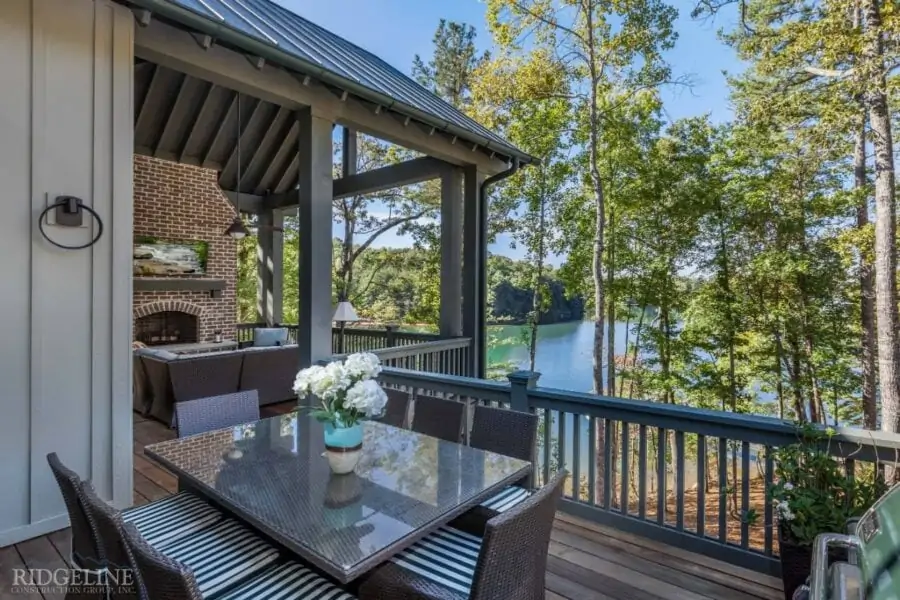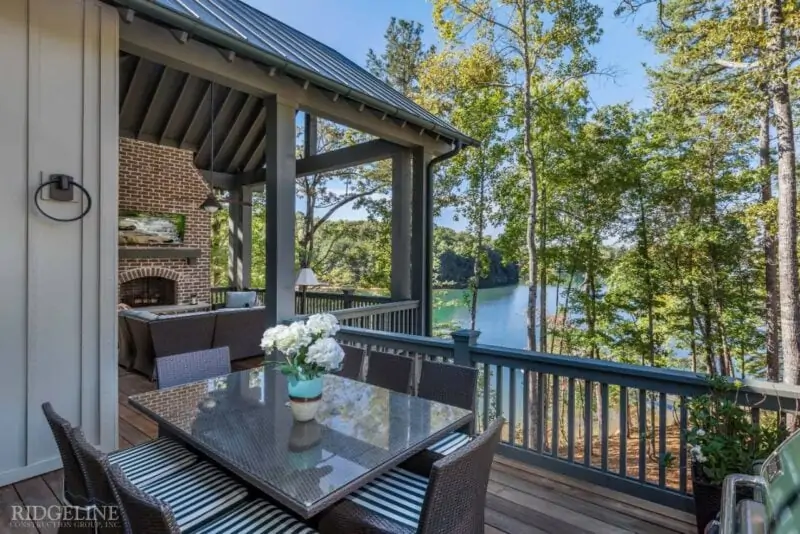 Plan to Insulate & Ventilate
Consider a ceiling fan to keep the air circulating, especially in the warmer, humid months. As mentioned, proper ventilation above your grill is crucial to you and your guests' safety.
All of these elements add not only more value to your home, but also a sense of hospitality and entertainment that we know you're craving. If you're looking for an opportunity to build your dream home, including an outdoor kitchen, contact us.