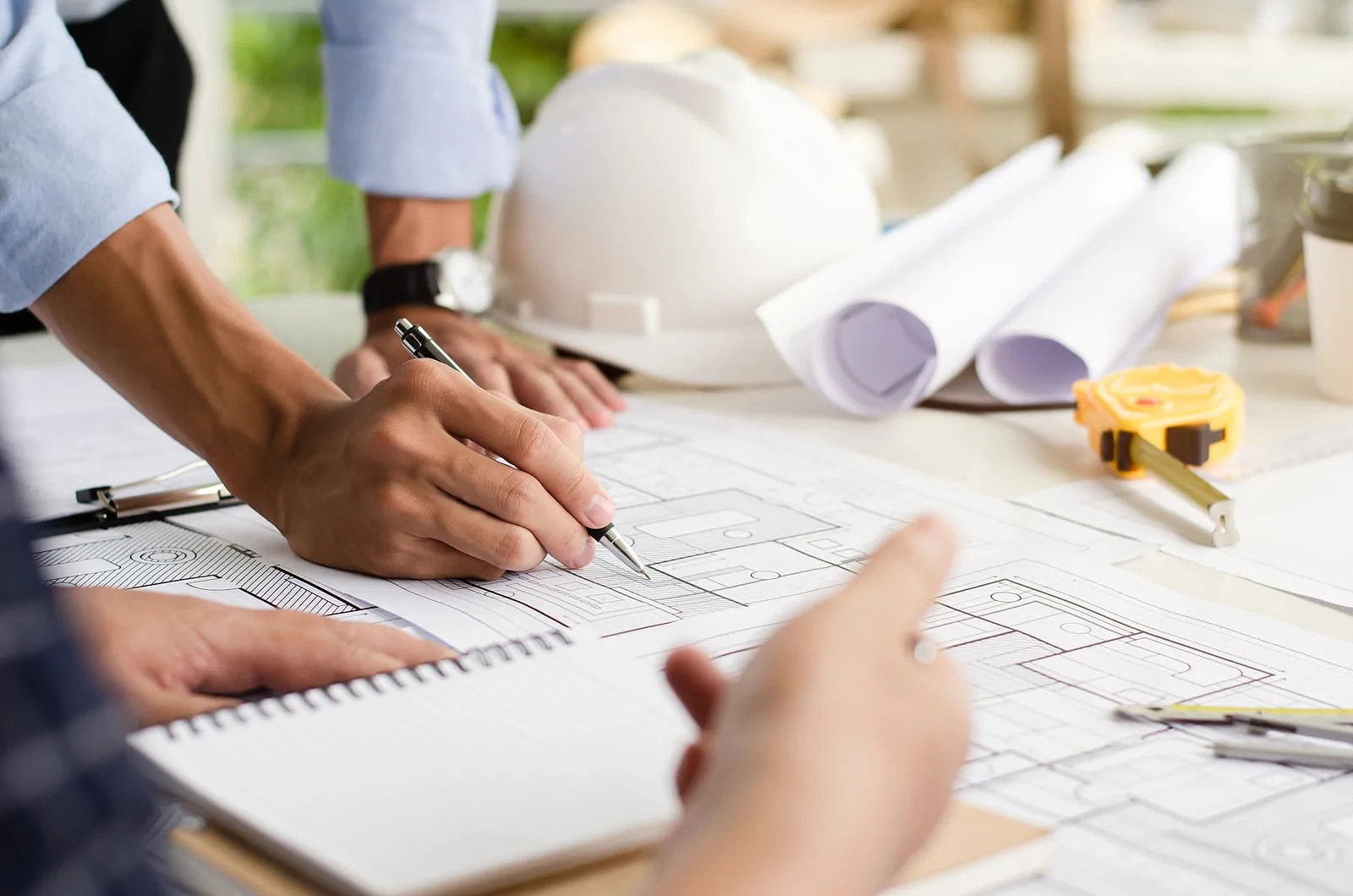 A custom home builder has the expertise and passion to take your dream home ideas and make them a reality. As with any ambitious project, things can get complicated quickly, but the Ridgeline Construction Group approach will make the design and building experience simple and special from beginning to end. 
Our dedication to the client is a huge part of what sets us apart from other home builders in Greenville, SC. We will work together with you on your custom mountain home and guide you every step of the way. 
Trust Our Collaborative Team Approach
The entire Ridgeline team is involved with every project from beginning to end. We start by planning, checking, and rechecking our work. With these checks and balances, our product maintains the highest level of quality providing you with an end result that makes your home dreams come true.
Our team of passionate home creators are connected with the best experts and contractors in the area. You can expect to work with the most knowledgeable, professional, kind, and committed group of home builders and designers in the greater Greenville, South Carolina area. 
Plan Your Dream Home
By working with a custom home builder, you stay involved in every aspect of building your dream home. This ensures that the finished project is exactly what you first envisioned. Our architects will help you achieve your desired custom mountain home by planning out the smallest to largest details. Fall in love with every detail you choose and don't settle for anything less than your vision.
Live On the Lot You Love
Every long-lasting custom home is built on a strong foundation. But sometimes, regardless of the price or supposed "quality" of the lot, there are unavoidable complications. Site evaluations save you time and money in the long run. 
That's why Ridgeline Construction Group offers site assessments to make sure you are building on solid ground. A skilled Ridgeline team member will evaluate crucial factors like access, grading, erosion, draining, and soil condition, at absolutely no added cost to you.
To build a spectacular home you need a spectacular location. Working closely with a custom home builder you trust will provide you with the right resources and the best options for where to build your new home.
Save Money in the Long Term
Creating the home of your dreams will ensure every detail is exactly what you want. Address your needs in the initial design of your custom home to avoid any renovations in the near future. Build everything you want, the way you want, the first time. 
We are dedicated to building lasting relationships with every client. If you are not pleased with the results of your custom home in Greenville, SC, Ridgeline will fix it to make it right.
Create a Home That Is Uniquely Yours
There is no such thing as a one-size-fits-all home. A custom home builder will help you address the wants and needs of you and your lifestyle and incorporate them into your home. Work with a team like Ridgeline Construction Group, who cares about your vision and gives you the best experience possible.
Your one-of-a-kind custom home will always hold a special place in your heart. At Ridgeline, we understand that not everyone has the opportunity to build their dream home more than once in a lifetime. We build your custom mountain home to be irreplaceable and last for generations to come. 
Work with a team that strives for excellence and perfection. The Ridgeline difference has and continues to set us apart from other home builders due to our passion, teamwork, and expertise. So, what are you waiting for? Contact Ridgeline Construction Group to start building the custom mountain home of your dreams.