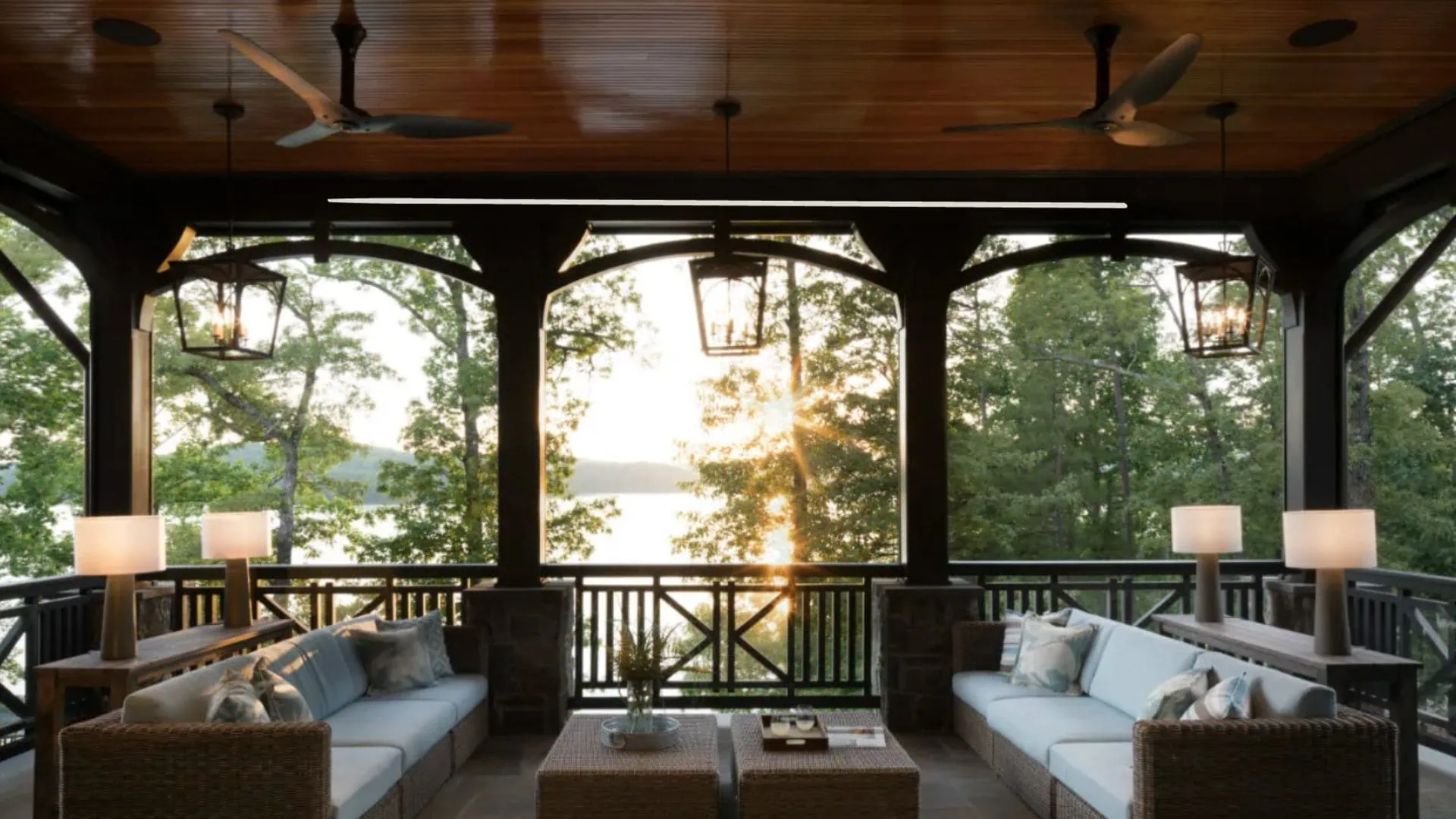 If you've ever dreamt of living in a place where every day feels like a vacation, South Carolina homes in the Cliffs communities may be right for you. Nestled amidst the breathtaking natural beauty of the state, The Cliffs offer an unparalleled lifestyle that combines outdoor adventure and world-class amenities.
As a featured builder within South Carolina's The Cliffs communities, Ridgeline is the key to turning your dream into a reality. Explore why choosing to build your dream home at The Cliffs is an opportunity you shouldn't miss.
Why Choose to Build at The Cliffs?
From adventurous outdoor activities to calm, relaxing amenities, there is something for everyone at The Cliffs. Ensure that every member of your family can feel at home with all that the community has to offer.
Golf
Whether you're a seasoned golfer or just starting out, The Cliffs offers seven golf clubs in the community to challenge your game on different terrains and course designs. With various courses to choose from and year-round play, golf enthusiasts will find their haven here.
Outdoor Sports
For those seeking an active lifestyle, The Cliffs offers a variety of outdoor sports like paddleboarding, tennis and pickleball courts, and more. The nature-centered community offers endless opportunities to stay fit and have fun.
Social Activities
The Cliffs community isn't just a place to live; it's a place where connections are made, friendships flourish, and lifelong memories are created. From kids' clubs to private events, bourbon tasting to Friday night mixers, you'll always find a way to make connections in the vibrant community.
Hiking and Outdoor Adventures
With endless opportunities for hiking, camping, fishing, and even rock climbing, outdoor enthusiasts will never run out of activities to explore. You'll also have access to some of the best cycling and mountain biking trails in the region.
Equestrian Center
Voted best equestrian community of the year in 2018, The Cliffs offers access to stables, arenas, trails, and more. Whether you own horses or simply want to spend more time with them, the community is a paradise for equestrian lovers.
Where to Live at The Cliffs
With many different communities to choose from, including The Cliffs at Glassy, Mountain Park, and Keowee Falls, building your dream home is made easy with Ridgeline. Learn more about our breathtaking communities:
Keowee Falls
Keowee Falls is a hidden gem nestled in South Carolina's mountain lakes region, offering an exclusive 20-mile shoreline along Lake Keowee, reserved exclusively for residents. The community provides a perfect spot for boating, fishing, or simply soaking in the peaceful lake vibes.
Keowee Falls residents can also enjoy the world-renowned Jack Nicklaus Signature Golf Course, as well as a cozy clubhouse for socializing and a wellness campus to keep you healthy and active. The community seamlessly blends luxury and nature to provide fun for the whole family.
Keowee Springs
Located near Clemson, the vibrant Keowee Springs community caters to every member of the family. Experience the best of lakeside living with exclusive access to the waterslides and boat access at Keowee Springs Beach Club and Lake Club.
For golf enthusiasts, the Tom Fazio-designed course is truly exceptional, featuring three distinct six-hole sections. It's also the home course of our esteemed ladies' golf group, the Sassy Sixers. Keowee Springs is the ideal setting for lakeside living.
Your Featured Custom Home Builder at The Cliffs
At Ridgeline, we take pride in creating custom homes that perfectly complement the beauty of The Cliffs. Take a look at some of our recent projects:
The Cliffs at Keowee
This home offers an indoor basketball court, panoramic views, and a private dock, making it the perfect lakeside retreat.
The Cliffs at Lake Keowee III
With panoramic views and a covered porch offering stunning sunset and lake views, this home is a true gem. It also features an indoor basketball court for year-round fun.
The Cliffs at Keowee Falls South
This home has a private, cottage-like feel amidst the woods, with high ceilings, plenty of windows, and a spacious layout.
Build Your Custom Home With Ridgeline
Living at The Cliffs is an experience like no other, offering a blend of natural beauty, outdoor adventures, and vibrant community life. With Ridgeline as your custom home builder, you can bring your dream home to life in one of these exceptional communities. Request a complimentary site evaluation today and take the first step toward your dream life at The Cliffs.