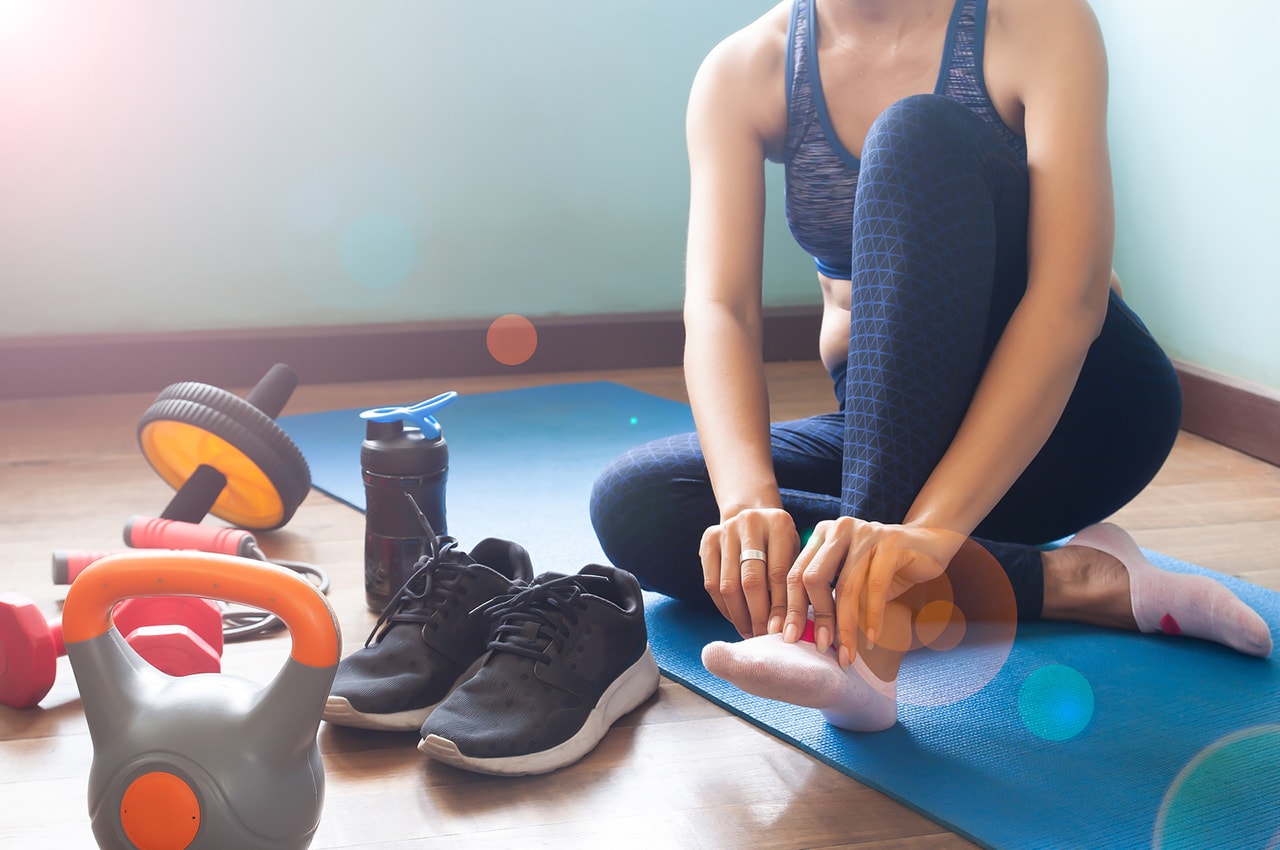 No custom home is complete without a great home gym. Creating the right workout environment is more than just adding some weights or a treadmill to your spare room. These simple tips will help you design an inviting and invigorating place to stay fit without having to leave your house.
Create a permanent mirror wall
Why struggle with where to place mirrors in your gym when you can simply create an entire floor to ceiling wall of mirrors in your custom home? Not only will this provide a dramatic look, but it's incredibly functional as well. You'll be able to have every angle of your space viewable in your mirrors so that you can always keep an eye on your form.
Install built-in shelving units
Most home gyms benefit from some freestanding equipment and accessories, such as free weights, towels, bands, etc. When people convert an existing room into a gym, one concern is finding space for all these items without creating clutter. You can install shelving or furniture pieces, but these take up valuable floor space. Instead, consider designing the room with built-ins and hanging space on the walls where you can keep your things put away and maximize the available space in the room.
Put in custom floor mats
Special considerations need to be made for flooring when you are placing heavy exercise equipment on the ground. Thick, high-quality mats will help cushion the blow from heavyweights being dropped on the ground, and they will also make the space more comfortable to work out in.
Invest in a great sound system
One of the reasons why people like going to the gym is the high-energy atmosphere, which is typically curated with an excellent sound system and constant music. Music helps most people stay motivated during a workout and keeps their energy level up, so take advantage of the opportunity to use surround sound and good speakers to create the perfect environment to push you to perform your best!
Don't neglect the aesthetics of your home gym
Function is important, but the more your home gym represents your unique style, the more inclined you will be to get the most out of it. Choose decor that makes you feel excited about improving your fitness, and look to specialty retailers that cater to homeowners creating custom home gyms.
Every part of your custom home, including your home gym, should be designed and built to fit your lifestyle and maximize your enjoyment of time with family and friends. At Ridgeline Construction Group, our team has a wealth of experience designing beautiful and functional custom homes in a variety of styles, so contact our team today to begin the process of creating the perfect house for your family.