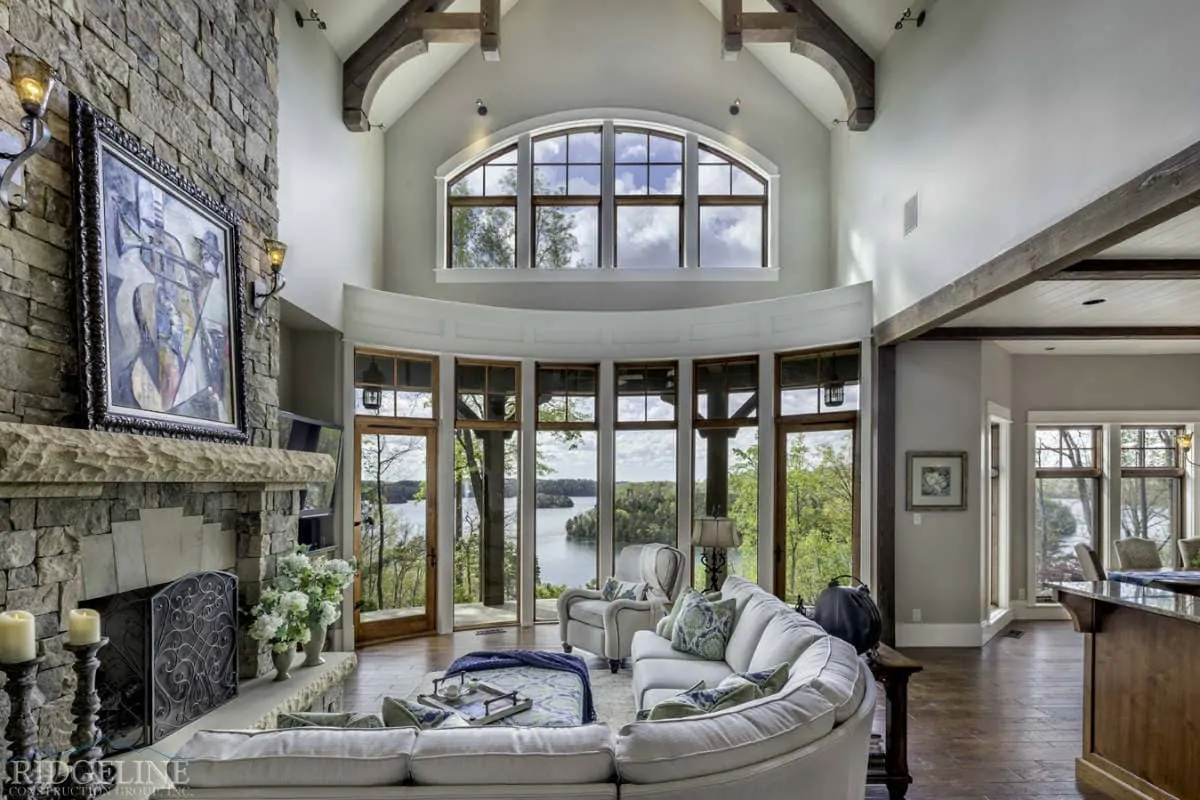 Many people are intimidated by the prospect of designing for a room with very high ceilings. However, there are many different ways you can take advantage of the space and create a beautiful, unique, and personalized aesthetic.
Fill the space with vertical artwork
When the ceilings in your home go higher, so should your artwork. Large vertical pieces immediately lend any space a sense of boldness, but you don't have to stop there. You can also arrange several different smaller pieces in a vertical pattern so that they have a similar effect, or mix and match both styles on the same wall.
Install a stylish built-in
Vertical built-ins that run floor to ceiling, or close to it, provide the perfect avenue for taking advantage of all the free space that high ceilings provide you. This is an especially great option if you are designing a custom home from the ground up, but you can also install a tall built-in in an existing house with high ceilings. Fill the higher spaces with items you don't need access to, such as pottery or vases, and keep items such as books and photographs more accessible.
Mix and match textures, fabrics, and colors
One of the best ways to make use of all the available space when you have high ceilings is to not limit yourself to any one design element. You have the room, so why not go for it? Combine organic textures with modern, sleek finishes. Pair bold pops of color with neutral walls. Make the space into a representation of your multifaceted design style.
Go bold with color
Bold colors really make an impression when you place them high in a room. When you hang art high on a wall that features striking colors, it helps to draw the eye upward and accentuates the majesty of the architectural design. While too many bold colors in a compressed space can be visually overwhelming, you don't have to worry about that when you have the luxury of high ceilings.
Hang a visually-engaging installation
Think outside the box and don't limit yourself to canvas-based artwork. Tall, bare walls can be instantly brought to life with simple multi-media installations, wall sculptures, or specialized lighting. These kinds of pieces work especially well in rooms with high ceilings because you don't risk any element of an installation becoming an obstruction.
No matter what you choose to do with your high ceilings, the design should be a reflection of your personality, just like every other element in your home. Ridgeline Construction Group specializes in helping our clients design and build custom homes in the Lake Keowee area that meet their every desire, so reach out to us today to learn how close you are to the home of your dreams.