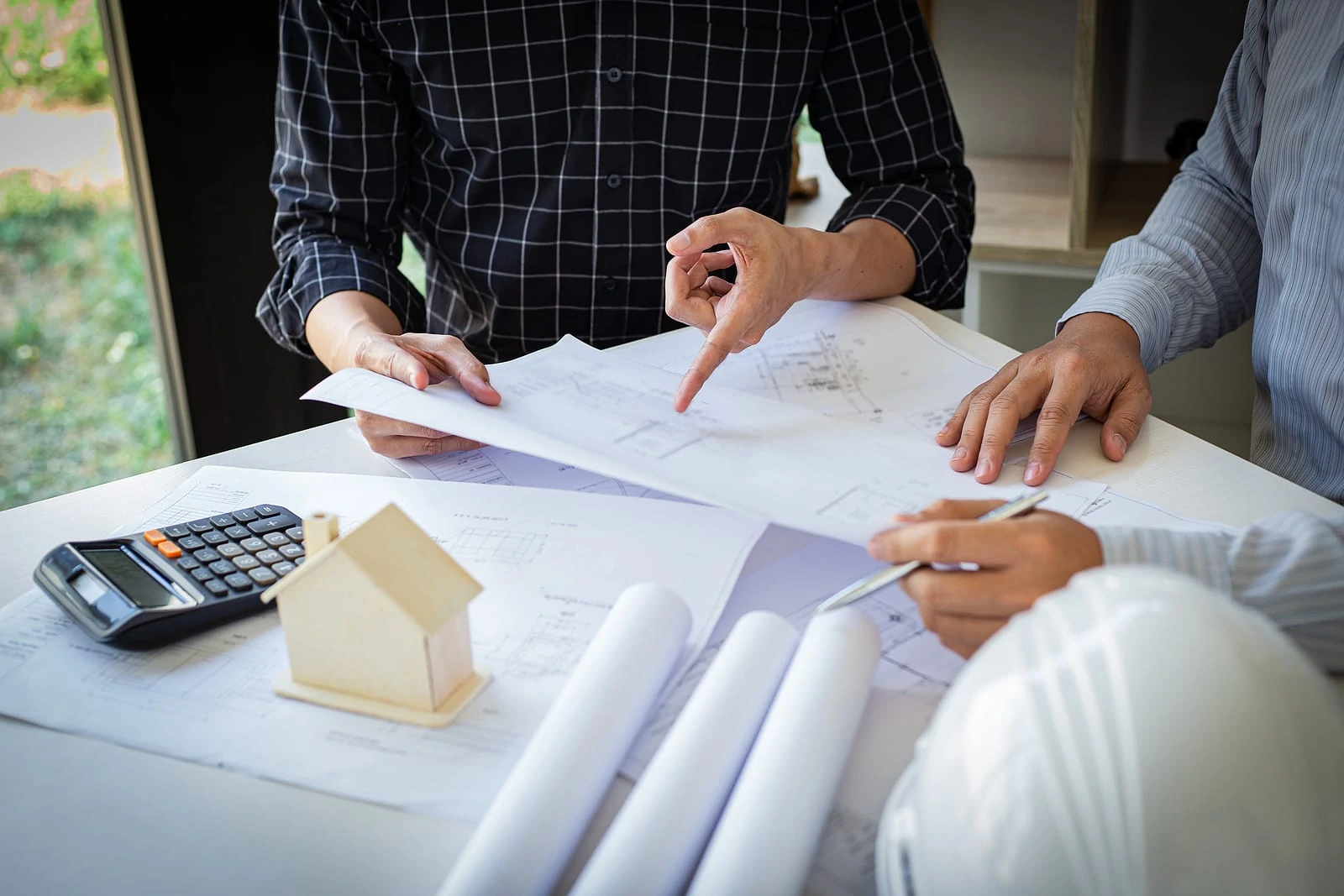 If you are considering a custom home, you may be wondering how an architect fits into the process. Learn more about the importance of working with an architect that you can trust and how it will help you send up your ideal home.
Why work with an architect?
There are a variety of benefits that come with working with an architect, all of which can make the custom home building process easier on you. This will result in greater satisfaction with the end product. Architects with experience in creating custom home designs bring invaluable knowledge and skills to help you navigate all of the uncertainties that come with the endeavor. Your architect will be available to ensure your interests are represented throughout the home's construction, and the layout of the plan fits your long-term needs.
Benefitting from targeted expertise
Building a custom home requires specific knowledge to adapt designs to specific plots of land, accommodate unique homeowner requests, and create floor plans that allow families to maximize their comfort and productivity. The right custom home architect will have all of these skills and more, so you can focus more on the big picture of your home design.
Have a trusted representative throughout the process
The custom home building process is complex, adaptive, and requires coordination between numerous different parties such as builders, contractors, vendors, and designers in order to successfully execute a project. It's a lot for you to handle on your own as a homeowner, but thankfully architects are familiar with the process and will be there to guide you through it.
You obviously don't have the time to be at the building site when a majority of the work is being done. Your architect can help oversee the process and be your eyes and ears on the ground as the project comes to fruition. Your architect will ideally understand what you are looking for in your home, and will represent your interests accordingly.
Get exactly the home you want
It's your custom home, and there's little point in going to the trouble of building one if it doesn't turn out the way you wanted. By working with an architect who is experienced in designing custom residences, you can be certain that your dream home will reflect your values.
Finding the right architect is only one part of the process. Ridgeline Construction Group is the custom home builder that works with you from conception to completion on your new property. Our team of expert architects, builders, contractors, interior designers and more will be there every step of the way as you work toward the home of your dreams. Reach out to Ridgeline Construction Group today to get started on your new custom home build.