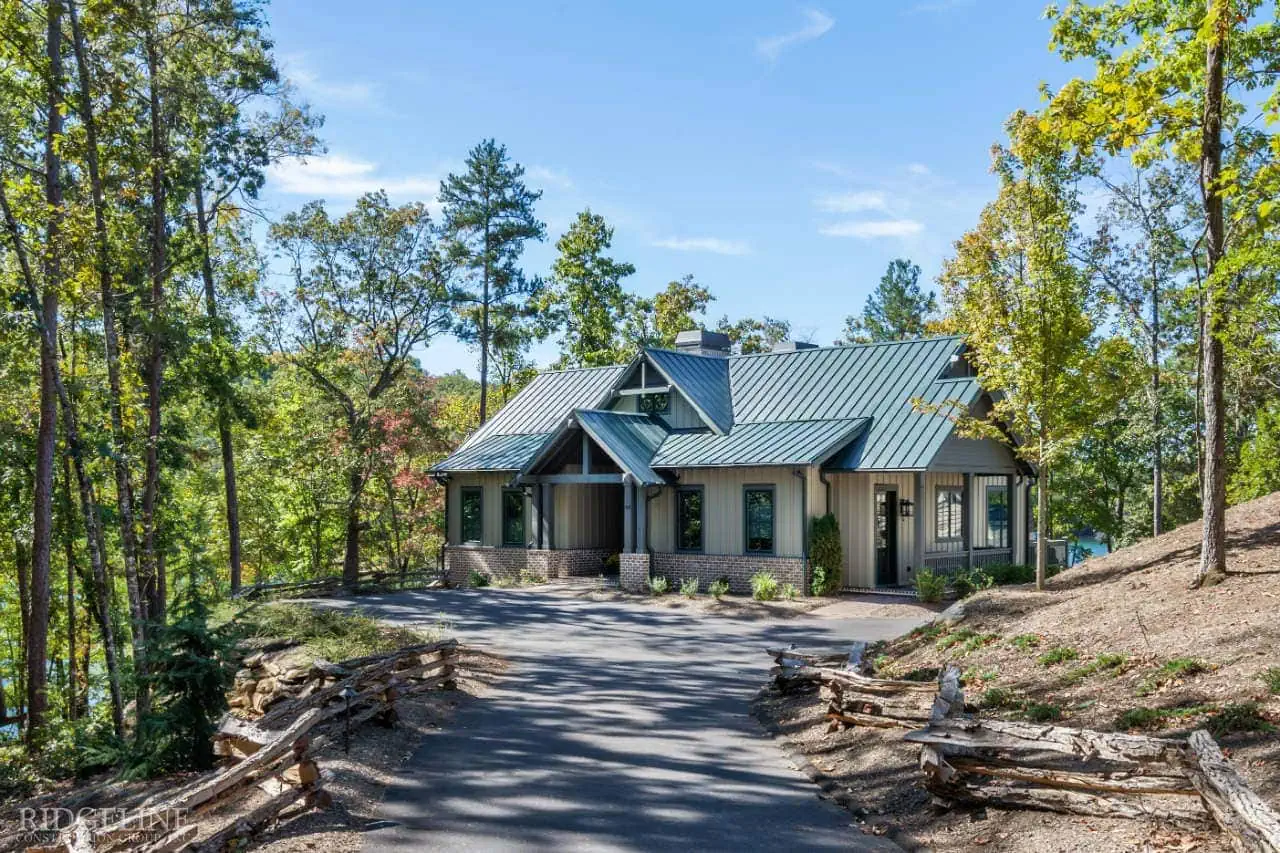 South Carolina summers can be hot and uncomfortable, especially when your dream home isn't complete with energy-efficient features to help you stay cool. That's why Ridgeline is dedicated to providing our homeowners with all you need to know to keep your luxury living space comfortable.
Custom Home Features to Stay Cool This Summer
There are many ways to enhance your custom home's energy efficiency as the summer season approaches. At Ridgeline, we prioritize your comfort with energy-efficient solutions that won't break the bank.
Metal Roof Installation
One of the most effective ways to improve energy efficiency and keep your home cool this summer is by installing a metal roof. Metal roofs are highly reflective and can reduce heat absorption, resulting in lower cooling costs.
This roofing alternative delivers insulation that reduces strain on your HVAC unit and improves its performance, saving you money on repairs and monthly energy bills. Plus, metal roofs are easy to maintain and known for their remarkable life expectancy.
Automated Window Shades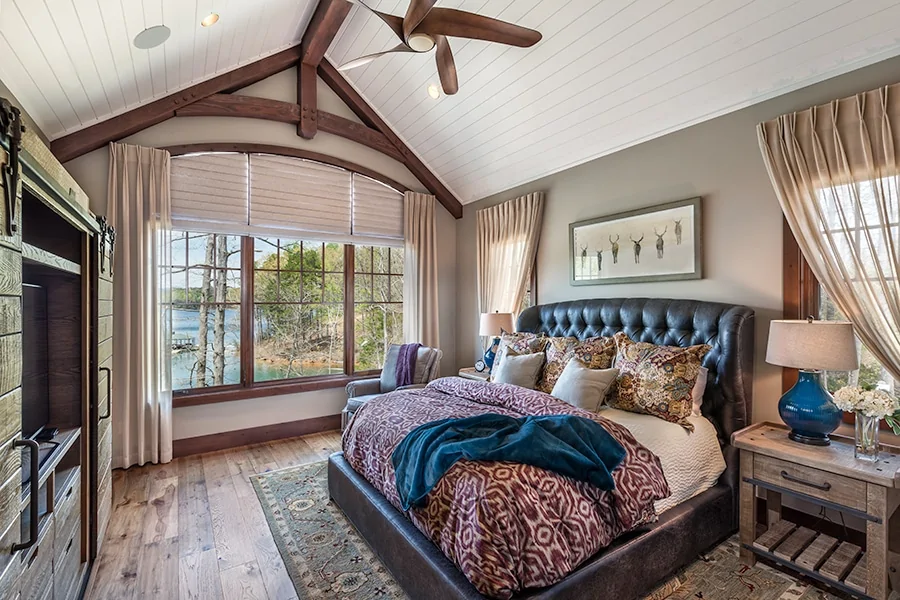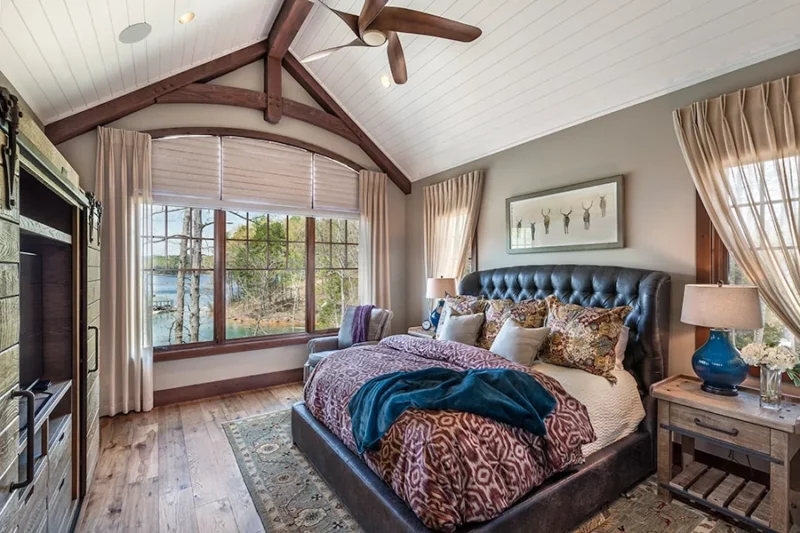 Automated window shades can help block out the sun's heat during the hottest parts of the day, reducing the need for excessive air conditioning. They also come with aesthetic advantages, creating a modern and seamless look throughout your dream home.
Manually lowering and raising window shades can turn into a chore on a daily basis. With this upgrade, you can set schedules for your window coverings to be raised or lowered and keep your home cool when the sun is at its strongest.
Insulated Windows and Doors
Windows and doors have long been among the biggest culprits for allowing cool and warm air to escape during the months when your HVAC system is working hardest. Investing in insulated windows and doors can increase both energy conservation and comfort in your living space.
Insulated windows and doors can also help block external noise and reduce drafts and cold spots in your home. Consider these valuable upgrades to experience benefits that extend beyond the summer months.
Ceiling Fans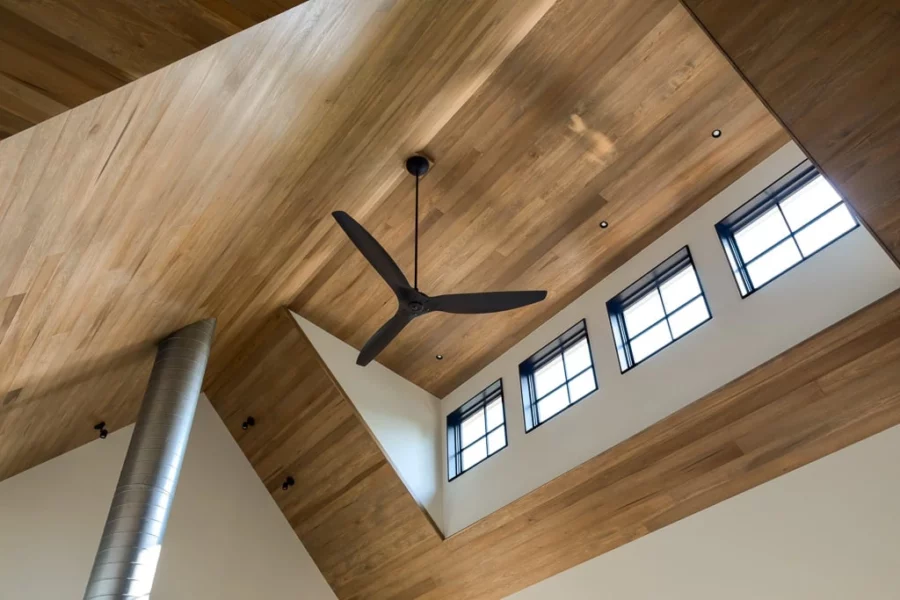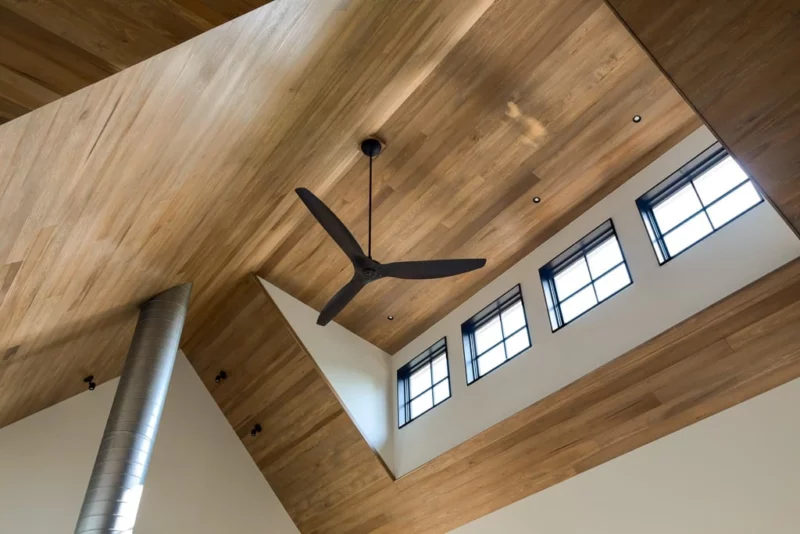 Installing ceiling fans in your home is a great way to optimize airflow during the summer months. They work in tandem with your HVAC system to circulate air and create a comfortable breeze that reduces your home's reliance on air conditioning. Ceiling fans can also be used year-round, as they can be reversed to circulate warm air during colder months.
Energy-Efficient Heating and Cooling
Upgrading your HVAC system can also make a big difference in your home's energy efficiency, as newer models are designed to be more environmentally friendly. One of the most common options is a central air conditioning system.
Central air conditioners are more efficient than room air conditioners as they cool the entire home rather than just one room. Investing in an energy-efficient dehumidifier or cooling system for your home is one of the best ways to keep it cool and comfortable during the summer months.
According to the U.S. Department of Energy, the most energy-efficient cooling systems use 30% to 50% less energy to produce the same amount of cooling as air conditioners made in the mid-1970s.
Even if your air conditioner is only 10 years old, you may save 20% to 40% of your cooling energy costs by replacing it with a newer, more efficient model. When buying an air conditioner, look for a model with high-efficiency ratings to ensure optimal energy performance.
The Benefits of Energy-Efficient Homes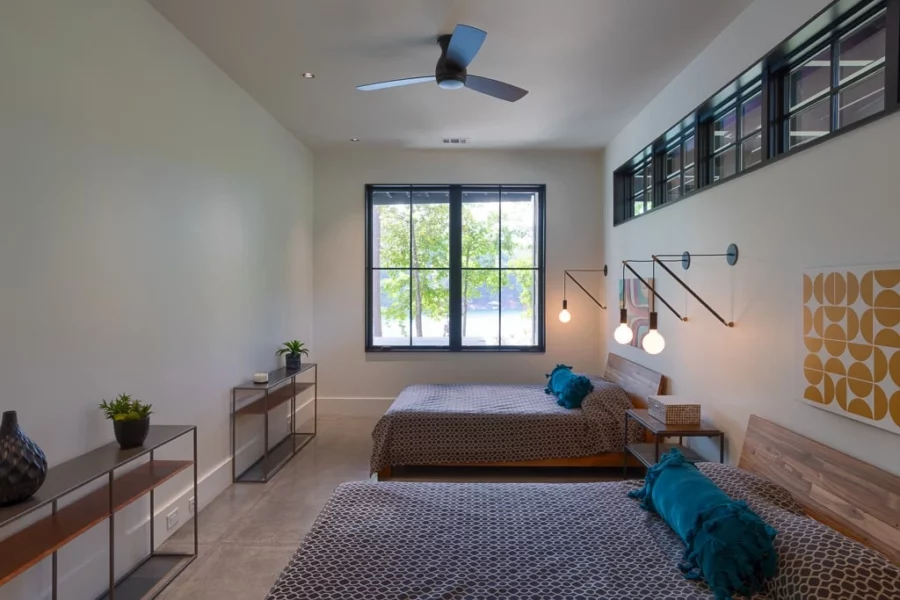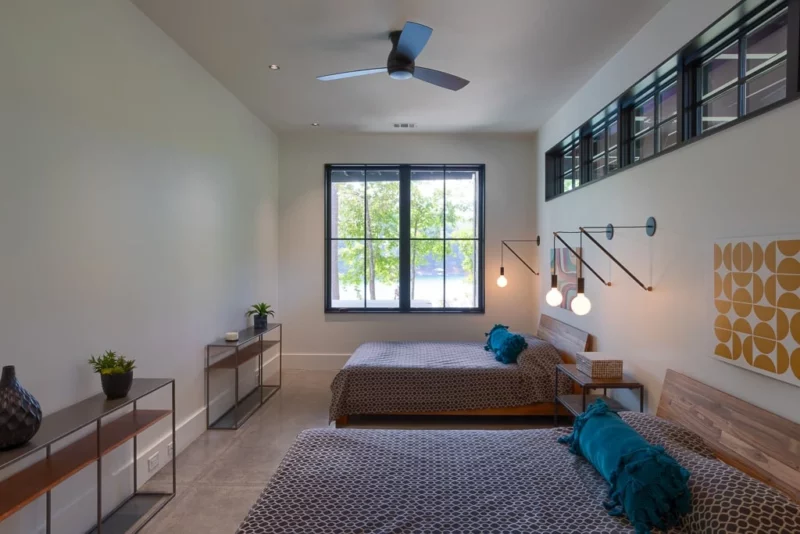 Optimizing your home's energy efficiency not only saves you money on your energy and utility bills but also benefits the environment. With features like proper insulation and automated window shades, your home will require less energy to maintain comfortable indoor temperatures.
Energy-efficient homes also provide you with a healthier living environment. Proper insulation can prevent drafts and moisture build-up, improving indoor air quality and reducing the risk of mold and allergen growth.
By investing in energy-efficient features in your custom home, you can significantly reduce your carbon footprint and contribute to a greener future for generations to come. Additionally, being energy-efficient can also increase the value of your home, making it a wise long-term investment.
Ensuring that your custom home stays cool and comfortable during the summer months is crucial. By incorporating the right features, you can achieve your desired level of comfort without breaking the bank. Make luxury a space you can enjoy and feel comfortable in all year long by contacting Ridgeline today!