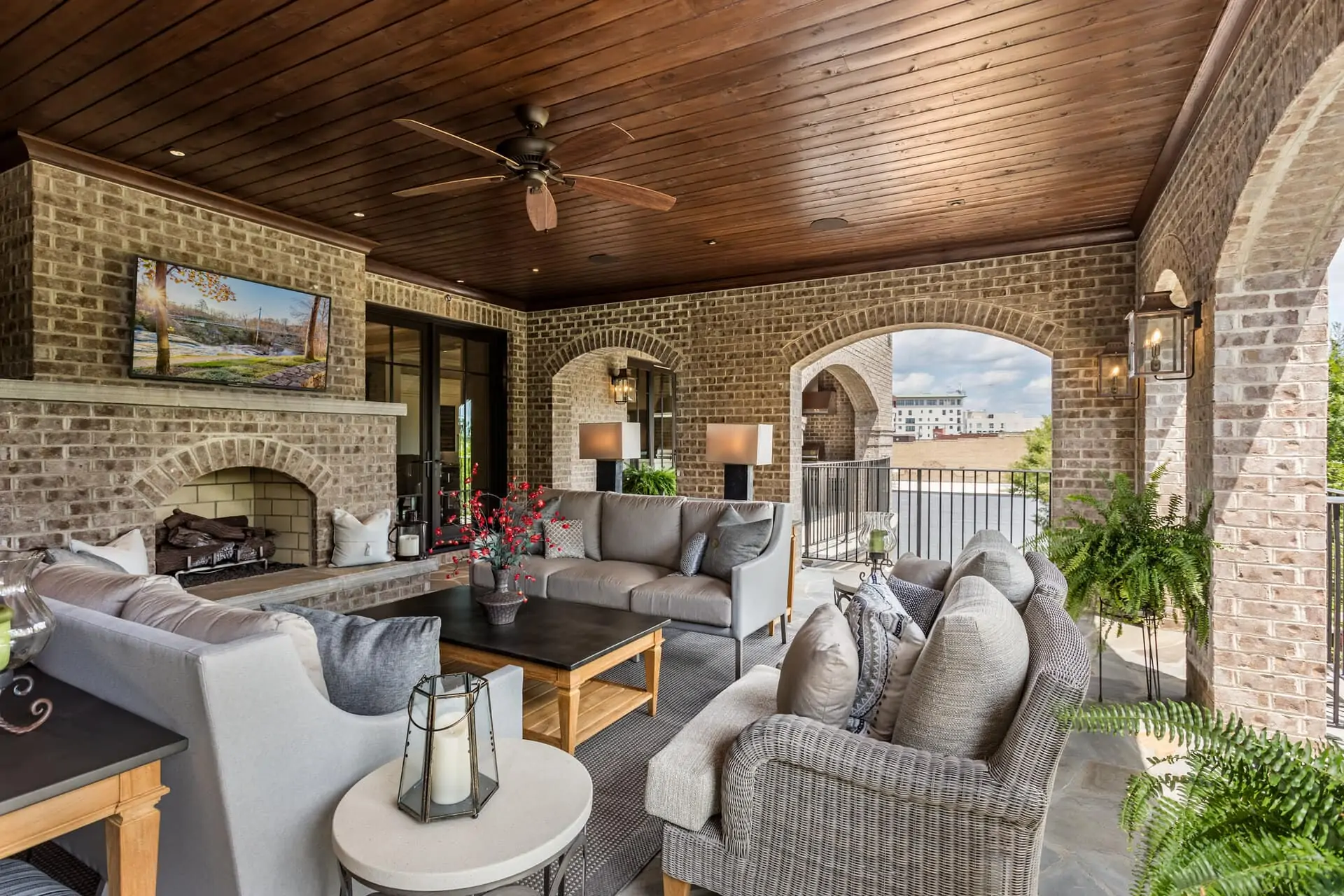 As the weather warms up, it's time to start maximizing your outdoor living space. With the right design and decor choices, you can create a seamless transition from indoors to outdoors, allowing you to enjoy the beauty of nature without sacrificing the comfort of your home. Here are our top tips for extending your indoor living space into the great outdoors.
Transition Easier With Similar Materials and Decor 
One of the most simple and effective ways to extend your indoor living space into the outdoors is by using similar materials and decorations. You can trust the professionals at Ridgeline to help create the outdoor living space of your dreams that transitions perfectly from the inside of your home.
Keeping things like flooring and color schemes consistent can help make the transition seamless and create a sense of continuity, making your outdoor living area feel like an extension of your indoor space. 
If you opt to use the same flooring in both spaces, it's important to make sure that it is suitable for any weather conditions. Outdoor flooring should be frost-proof and slip-resistant to ensure safety. Consider using materials such as concrete, stone, or wood for increased durability and visual appeal.
Make Your Outdoor Space Welcoming 
On top of your space being comfortable, durable, and stylish, it's important to make sure that it is also welcoming for guests. The key to creating an inviting outdoor space is to ensure that there's enough seating and space to entertain friends, family, and other visitors.
When designing your outdoor living area, consider the layout of the space and the number of people you plan to entertain. This way, you can arrange your seating in a way that encourages conversation and togetherness. 
Turn your patio into a personalized dining area by adding cooking appliances such as grills or even a small outdoor kitchen to make your space even more welcoming for guests. Give your guests something to gather around to make the most of your custom outdoor space. 
Combine Comfort, Style & Durability 
Furniture is an essential part of any outdoor living space, but finding the perfect mixture of comfort, style, and durability can be challenging. When selecting furniture for your patio, consider textures and patterns that complement the surrounding environment.
Weather-proof furniture is also essential to consider. Choose materials that are easy to clean and built to withstand harsh weather conditions. Materials like wrought iron, wicker, and teak wood are durable and suitable for outdoor use.
Consider incorporating other elements such as colorful indoor/outdoor rugs, textured planters, and patterned throw pillows to liven up your space. Keep in mind that these pieces also need to hold up to inclement weather, so it's important to look for fabrics designed for outdoor use.
Contact Ridgeline Today
Creating the perfect backyard indoor-outdoor living space can seem daunting, but with help from the experts at Ridgeline, it'll be a breeze! Contact Ridgeline today to bring your dream outdoor living design to life just in time for the summer season.