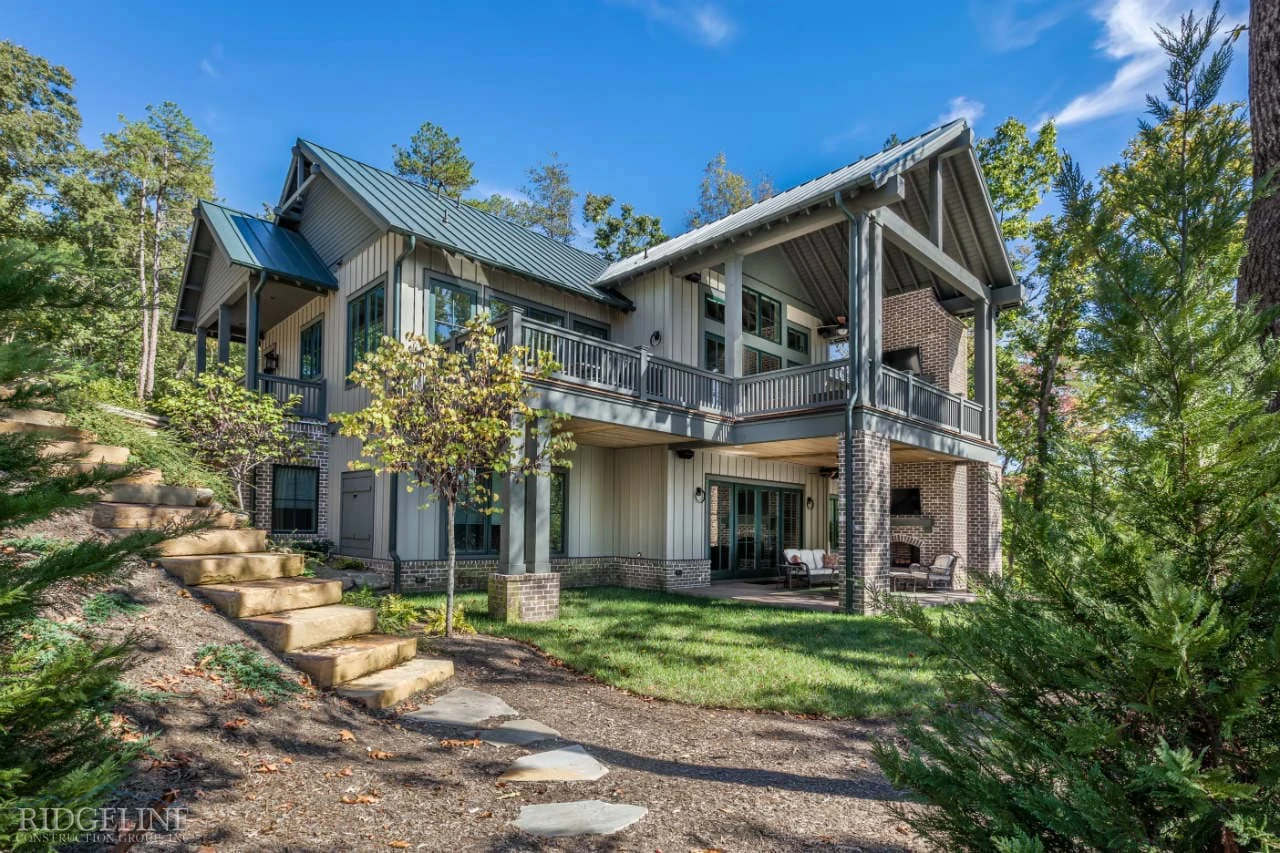 If you're taking the time and effort to build a custom home, you want to make sure it is as effortlessly cool and comfortable as possible when the temperatures start to rise. Check out these can't-miss features that will help ensure your new home stays cool during the summer for years to come.
Improve your HVAC performance with an attractive metal roof
Metal is a great roof material if you want to keep your home cooler. It is very energy efficient and conducts heat from the sun, keeping it out of the lower levels. Metal roofs can also be incredibly beautiful and will be the perfect addition to your custom home.
Control the sunlight in your home with automated window shades
One of the best things about building a custom home is that you have some control over where the windows are located, meaning you can optimize the sunlight you want to let in. However, you don't always want the maximum amount of sunlight all the time, and manually lowering and raising window shades can turn into a chore on a daily basis. But with new smart window shades, you can set schedules for your window coverings to be raised or lowered, allowing you to keep your home cooler when the sun is at its strongest.
Enjoy the benefits of more insulated windows and doors
Windows and doors have long been among the biggest culprits for allowing cool and warm air to escape during the months when the HVAC system is working hardest. Thankfully, the insulation of windows and doors has been greatly improved in recent years. Building a custom home gives you the opportunity to install the latest and best options to make your home more comfortable all year long.
Install a modern, efficient HVAC system
Modern, state-of-the-art HVAC systems can cool homes much more efficiently than past models. Additional tools such as WiFi-enabled smart thermostats allow the system to adapt to your needs and keep the home at your desired temperature based on your schedule. Installing a high-quality, efficient HVAC system from the start in your new house means you'll have fewer problems over time. It will also move air throughout the property more effectively.
Curate your aesthetic and comfort with decorative ceiling fans
Ceiling fans are among the best compliments to an HVAC system because they help cool air circulate throughout the room more efficiently than if it were static. An added bonus is that decorative ceiling fans are also a great way to add to the style of your home.
At Ridgeline Construction Group, we have a team of builders, architects, and designers who work together to ensure your custom home has the features you are looking for incorporated efficiently and smartly. Reach out to us today to learn more about how we can help you take your ideas for a custom home and bring them to life for your future.