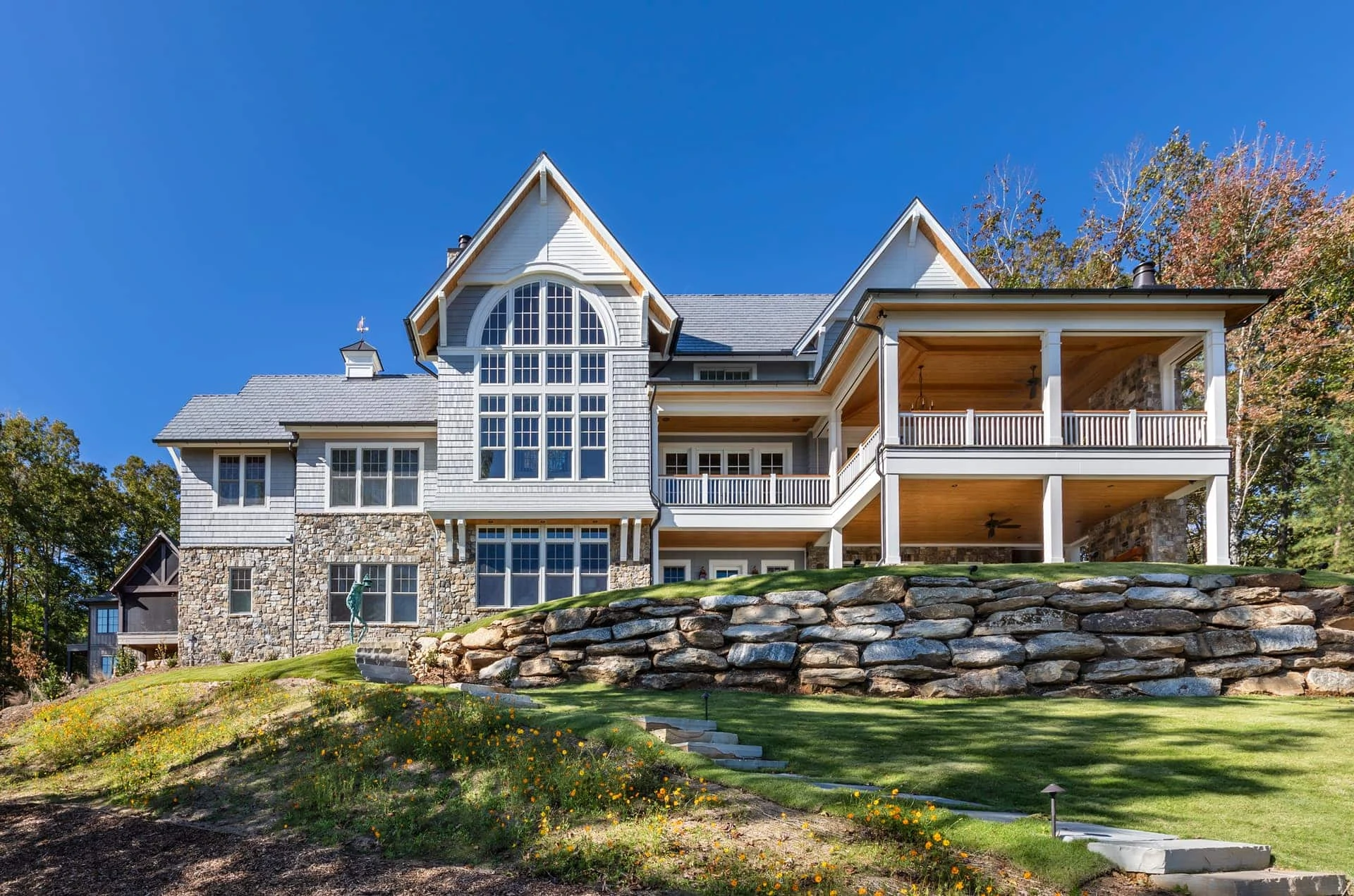 Though the result is always worth it, building a custom home tailored to your dreams does not come without patience, attention to detail, and knowledge of the building process. Custom home builds are not for the faint of heart, so it is best to understand the timeline ahead of you before embarking on the journey.
Timelines Can Depend on the Size of Your Home
You're starting from the ground up, making a one-of-a-kind home that will be like no one else's. Depending on what size, specifications, and unique additions you plan on incorporating, your timeline will also be as customized as your home.
It is safe to assume that any custom home will not have a quick turnaround time, but that does not mean we will not build your home as efficiently as possible. At Ridgeline Construction Group, our experts are with you every step of the way. We are here to guide you through the various stages of development, help you understand how long the process takes, and answer any questions you have.
Pre-Construction: 9-12 months
In most cases, the standard pre-construction process takes 9-12 months. This phase consists of purchasing a lot, evaluating the site, designing the floor plan, and obtaining permits. During pre-construction, you also work with our team of architects, builders, and interior designers to draft and solidify every detail of your home.
Ridgeline is meticulous when it comes to planning. We believe a solid foundation is crucial, not only to your home but to a swift and speedy construction process. We work to give you the results you desire in your home, from free site evaluations to sessions with our in-house interior designers, ensuring it will last for generations.
Construction Process: 12 months
Once pre-construction is complete, it is time to begin building. Due to recent shipping and manufacturing delays, building your custom home may take over a year. Prepping the site and pouring the foundation will take a few weeks, depending on home much cleaning, clearing, and preparing your lot requires.
From there, we complete the framework, electrical wiring, plumbing pipes, installation of insulation, etc. This step can take four or more weeks on a production home. Considering this will be for a custom home, we factor in the layers of craftsmanship and production necessary to create a strong substructure.
Many timeline variables can be challenging to plan for throughout the construction process, such as bad weather, site complications, and shipping delays. Ridgeline will project manage all these delays to keep your project timeline up to date, allowing you to feel comfortable and assured throughout the process.
Prepping the Home for Move-in: 1 month
Once every detail is cared for, we start the countdown to your move-in date. During that time, a thorough cleaning of the entire home to remove any extra nails, leftover sawdust, etc. is completed. After that, a final review of your punch list for all construction needs to be marked complete before finalizing the project, and the contractors receive payment. Then, we schedule your closing to confirm that you, the builder, and your lender agree the construction is to "substantial completion," which verifies the home is ready to be lived in. Once all these steps are complete, the custom home of your dreams is now a reality.

Building a custom home, especially one in the mountains or on a lake, comes with unique specifications. Work with a custom home builder like Ridgeline with a proven track record of good communication throughout the planning and construction process. Contact Ridgeline Construction Group to begin your custom home journey.