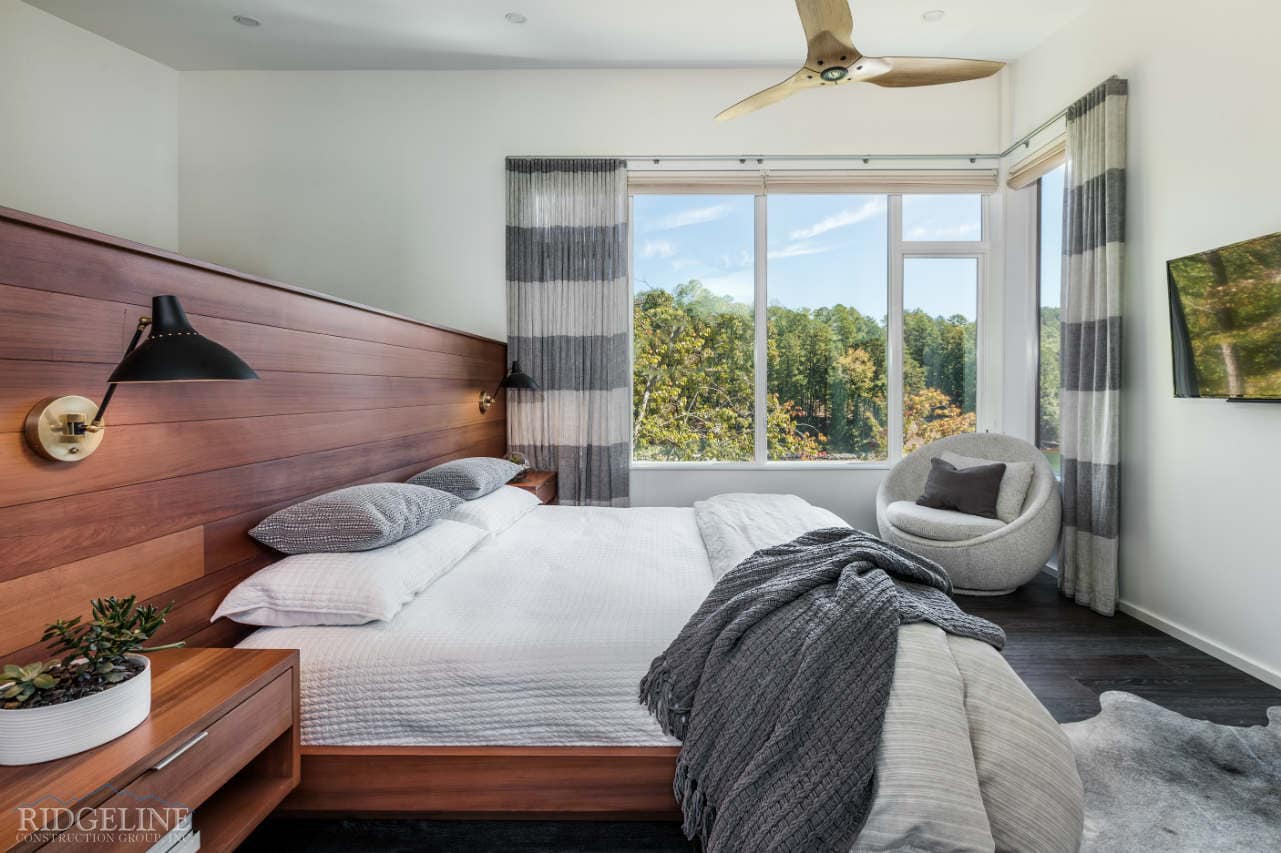 Having the perfect guest suite means spending more time with your loved ones. Though often overlooked, guest suites provide a sense of warmth and comfort that your guests will appreciate during their stay. Whether you're expecting overnight guests this weekend or months from now, be the host with the most. Check out these tips for creating a space that they will want to return to over and over again.
Go all out on your bedding
Invest in high-quality soft linens and provide multiple types of pillows so that everyone can find the comfort level they prefer. Make sure you have extra linens on hand as well in case your friends and family need to change them for any reason.
Create space for suitcases and clothes
Think about where they are going to put their luggage and designate an unobtrusive space where they can place a suitcase rack. Additionally, make sure the closet and dresser are free of your belongings. It can be tempting to use the extra space as your overflow area, but your guests will greatly appreciate having a place to unpack.
Give them the option to have as much privacy as they want
You might love the way the sunlight shines through the window in your guest bedroom early in the morning, but the person staying there may prefer to sleep in after a long day of travel. Install window treatments that give the guest control over how much light they want to let in, and ensure that the room can be visually separated from the rest of the house when they desire.
Provide multiple options for warmth
Some people like to be as warm and cozy as possible when they go to sleep, while others can't rest unless they feel cool and refreshed. Make life easy on them by supplying a variety of bedding and blanket options in different materials.
Include a small sitting area
Your guests might want a space to catch up on some work while they are staying with you, or just read a book and relax. Create a small seating area in the suite so they have a space other than the bed to work, read or relax.
Supply entertainment options and include instructions
If you furnished your guest suite with the latest and greatest streaming and video entertainment options, you also need to consider that your guests may not be familiar with how your system works. Give them a list of written instructions so that they can take full advantage of your amenities.
Add all the extras that will make your guests feel at home
From wifi access to alarm clocks and hair dryers, there are several small details that can make a person's stay feel special. Take some time to think about the often overlooked basics and take care of them in advance.
Having a space for the perfect guest suite is one of the best things about building a custom home, so you need to choose a construction company that has the experience necessary to deliver on your expectations. The team at Ridgeline Construction Group is proud of our decades of experience creating the ideal homes for our clients. Contact us today to get started on the process of eventually settling into your beautiful custom home.