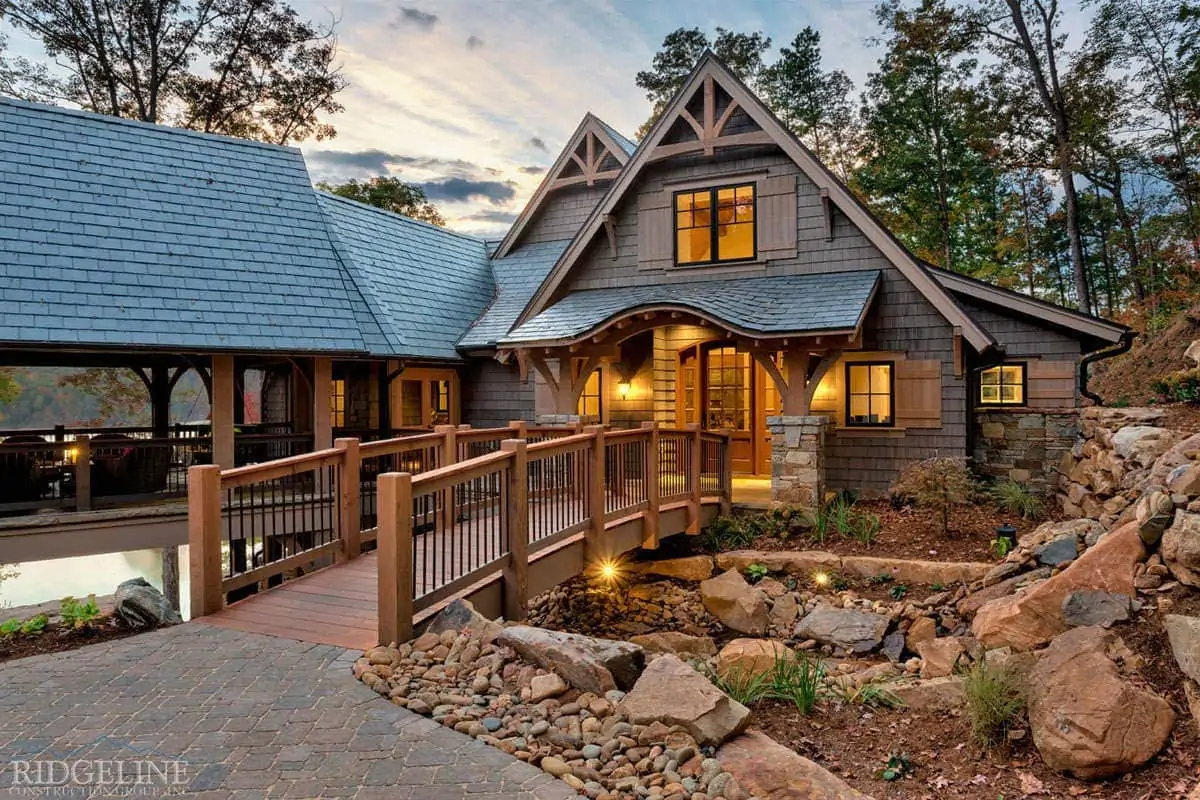 Make every day feel like a vacation by including resort-style amenities in your next custom home build. Living in luxury doesn't just have to be for a few days each year, instead include all of your favorite aspects of traveling into your home, making it a place you'll never want to leave.
Add-ons That Make All The Difference
Sometimes the difference is in the details when it comes to building an extraordinary custom mountain home. With the addition of elements such as eccentric light features, luxurious pools, and artistic landscaping your home will begin feeling just like one of your favorite resorts. When planning the interior design of your custom build, pay special attention to things that would typically draw your eye if at a resort.
One way to make your interior pop is by adding stunning, eye-catching light fixtures. These can make all the difference and set the vibe for the entire room. For example, in the kitchen or grand foyer pick out a chandelier that adds just the right amount of lighting and sparks conversation from your guests. In an office or cozy family room, light features that include dimmer switches allow you to create the perfect atmosphere and ambiance at any time. 
When designing your outdoor space, talk to your contractor about the possibility of adding a pool and other landscaping elements to make the outdoor space as luxurious as possible. Feel free to get creative and prepare your outdoor space for year-round use. Feel as if you're being transported to a whole new location through the inclusion of pavers and decorative landscaping on walkways leading to the outdoor areas. Surrounding the pool, you may consider adding a cabana or small pool house with outdoor speakers, a kitchen & bathroom, or other useful amenities that allow you to achieve the height of relaxation without having to venture back to the main house.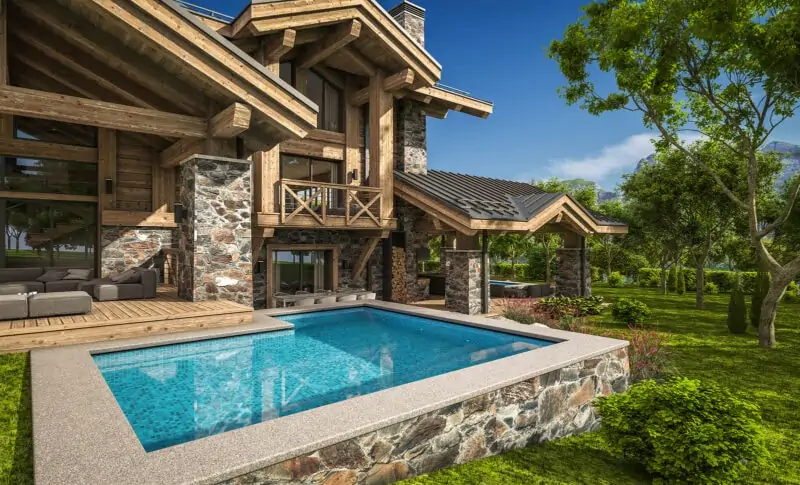 Interior Designs That Inspire
You have probably noticed at all the nicest hotels and resorts the interior feels clean and crisp but does not lack in style or personality. Mimic this in your own home to accomplish that same upscale feel.
There's an array of various styles and designs you can choose from when creating your interior living space. In order to achieve a cohesive resort-style feel in your home, it is recommended that you to adhere to no more than 1 or 2 overarching themes. Here, it is also important to think about textures. Adding in elements of wood, stone and glass throughout your house will help the interior feel more polished. Sometimes using a mixture of textures is the best way to blend two styles/overarching themes.
Don't be afraid to make things white. You will find that most hotels and resorts use white as a common color palette throughout their interiors which helps things feel clean and crisp. Introduce a continuous theme of white throughout your home in elements like bedding, linens, curtains, counters and dishware.
Another way to create rooms that stand out is through the addition of various seating options. As seen in hotels and resorts, there are typically many different types of seats in every room letting whoever enters pick something based on their mood. Even just the introduction of a third or fourth seating option can completely upgrade the space.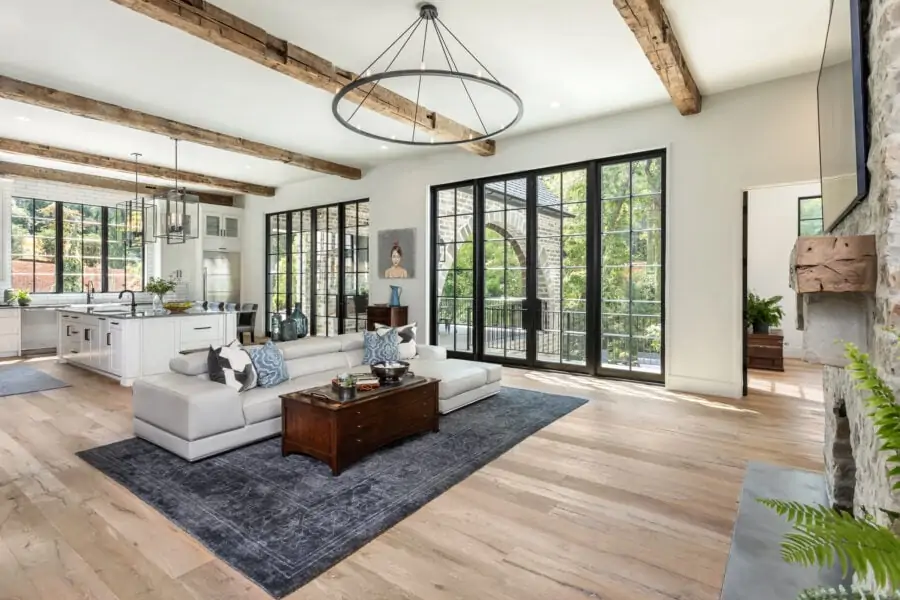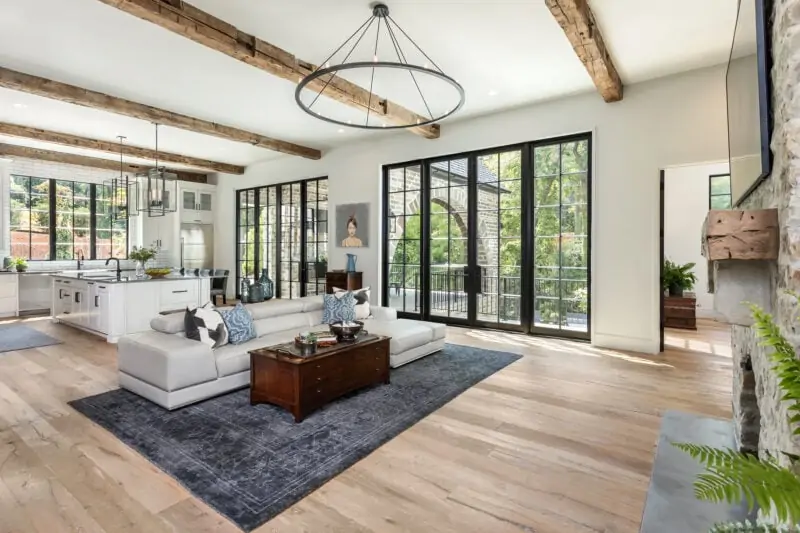 Architecture That Amazes
Part of the allure of a resort or hotel is the amazing architecture throughout. In order to really achieve that resort-style feel, talk to your architect about including some interesting elements in the structure of the home that are similar to those of a hotel.
One structural upgrade you can make while planning the layout of your dream home is adding more rooms designated for specific purposes. Instead of just including the standard bedroom, bathroom, and living room layout, try adding in a game room for the kids, specific sitting rooms for when people are over for coffee or a drink, or an expansive office to separate that living and working space within your home.
Again, while in the planning phase of your build, talk to your architect and contractor about the possibility of creating high ceilings with dynamic designs to make your space feel and look larger than life. With these high ceilings, you can introduce some more design elements such as wooden beams and light fixtures that will draw the eyes of anyone who enters, upward.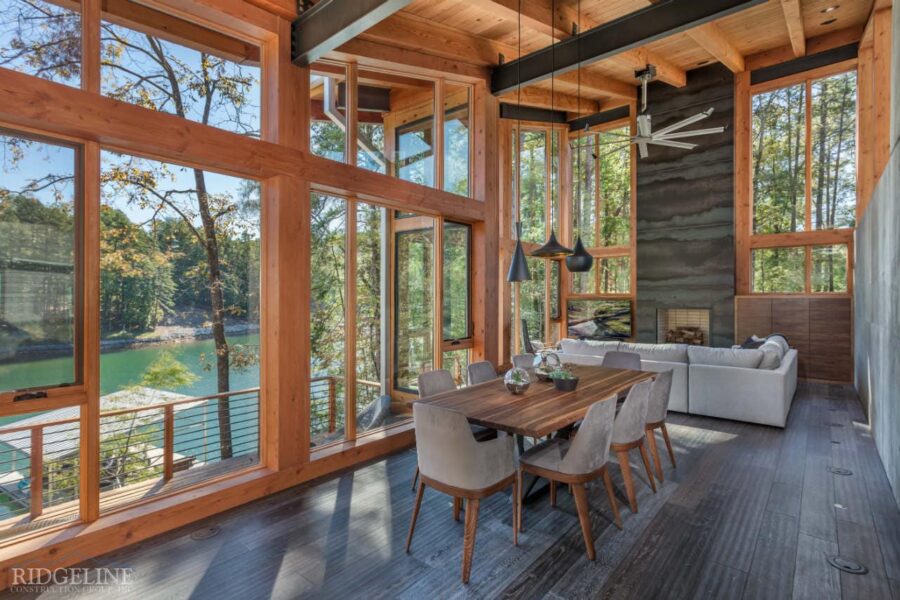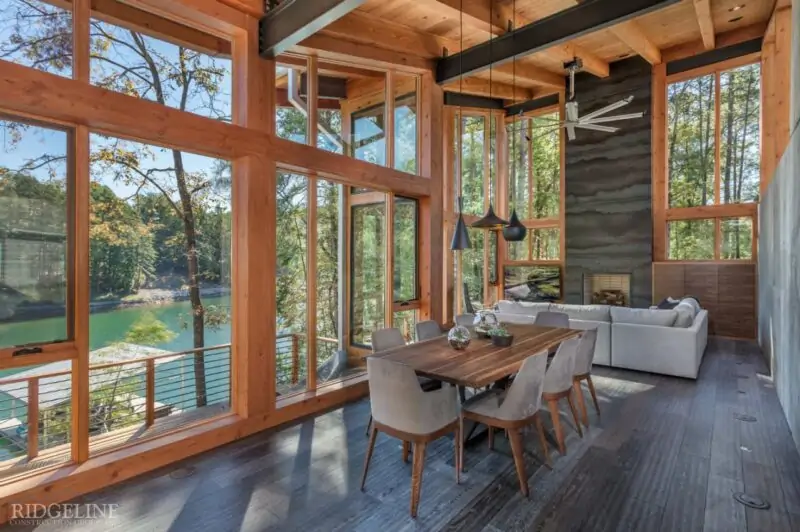 Stay in a vacation mindset with your resort-style custom home! No request is too big if it means delivering the ultimate dream home for you and your family. If ready to get started, contact the experts of luxury living at Ridgeline Construction Group!