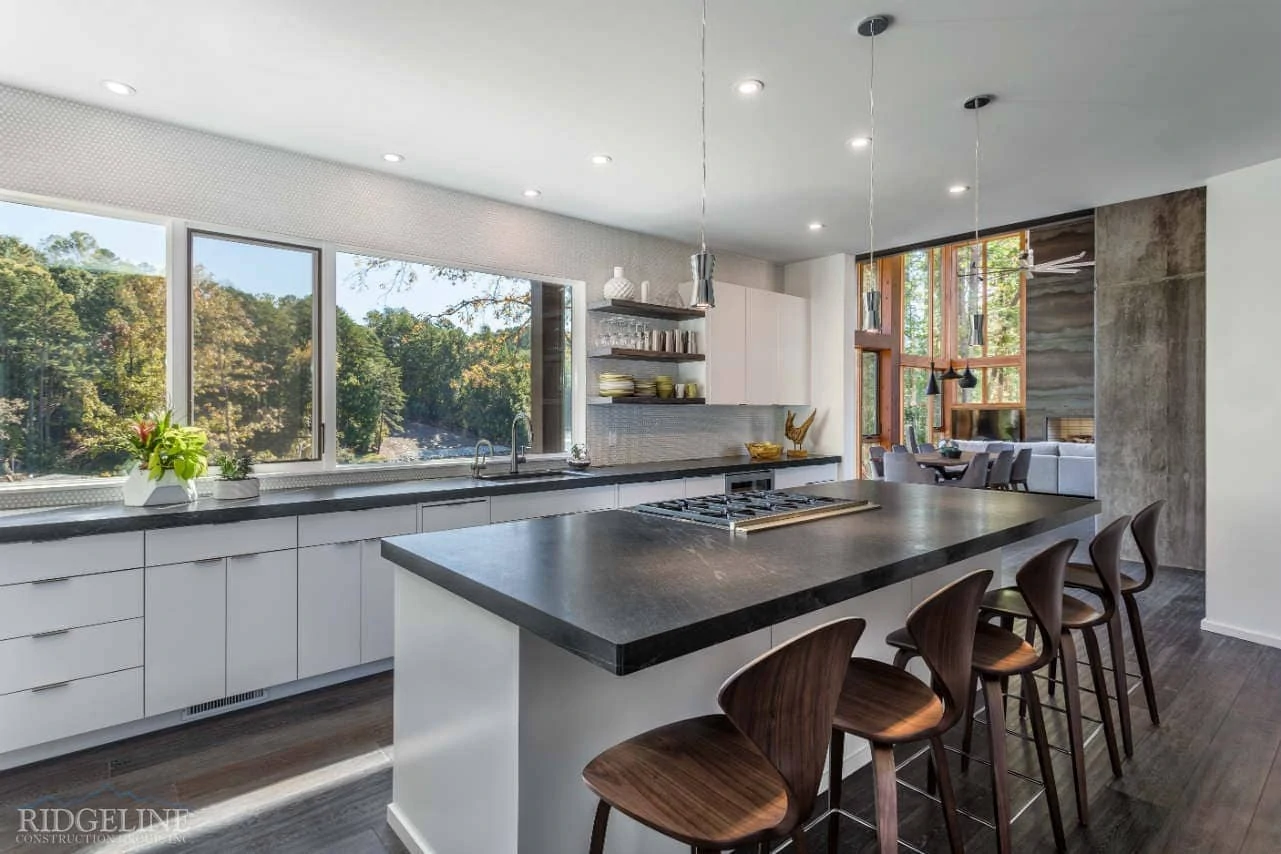 With Thanksgiving quickly approaching, everyone in charge of the cooking is looking for new methods to make a memorable holiday meal for their loved ones. These unique tools and features will help you make tastier and more creative meals while making the cooking process easier on you.
Designer Appliances
At the heart of every custom kitchen is beautiful appliances. Contemporary designer options offer incredible functionality combined with luxury materials so you can create the ideal cooking environment. Premium appliances from companies such as Viking, Miele, Aga, GE Monogram, Wolf and more will fit perfectly in your kitchen whether your style is urban, coastal, french country, or anything in between.
Intuitive Features
These great-looking appliances aren't just attractive centerpieces of your home. Many of them feature the latest and greatest cooking features to keep you at the top of your culinary game. They also ensure that every dish you prepare is tasty, flavorful, and presented beautifully. For instance, smart ovens can perfectly calibrate a variety of settings based on the type and quantity of food you are cooking.
Smart Sensors
Imagine never having to worry about knowing when your food will be cooked to the correct temperature! The latest smart sensors included in premium appliances can check the doneness of your food as it cooks to ensure perfect results every time. Additionally, modern sous vide cooking devices can hold food at a precise temperature for hours giving you the flexibility and confidence you need to create a fantastic meal from start to finish.
Flame Control
If you've ever cooked on an older conventional range you know the hassle of trying to control the temperature and avoid ending up with overcooked scrambled eggs or burnt chocolate ganache. Pinpoint flame control on ranges such as the FlameSelect from Bosch give you complete control over your heat. Their easy-to-adjust settings give you the benefits of a traditional gas flame with the precision of induction cooking.
Keep it Simple
Premium tools and new appliances should make your life in the kitchen easier, so find items that prioritize simplicity in design and use. Look for intuitive controls and easy-to-read interfaces that will allow you to get the most out of your purchase and want to spend more time in the kitchen.
The final piece of the puzzle is building the perfect kitchen to house your appliances, and the building and design experts at Ridgeline Construction Group in Greenville are here to help you realize your wildest entertaining and culinary dreams. We are a custom home builder that prides itself on getting the details right from the initial site visit to move-in. Reach out to Ridgeline Construction Group to start turning your vision into a reality.