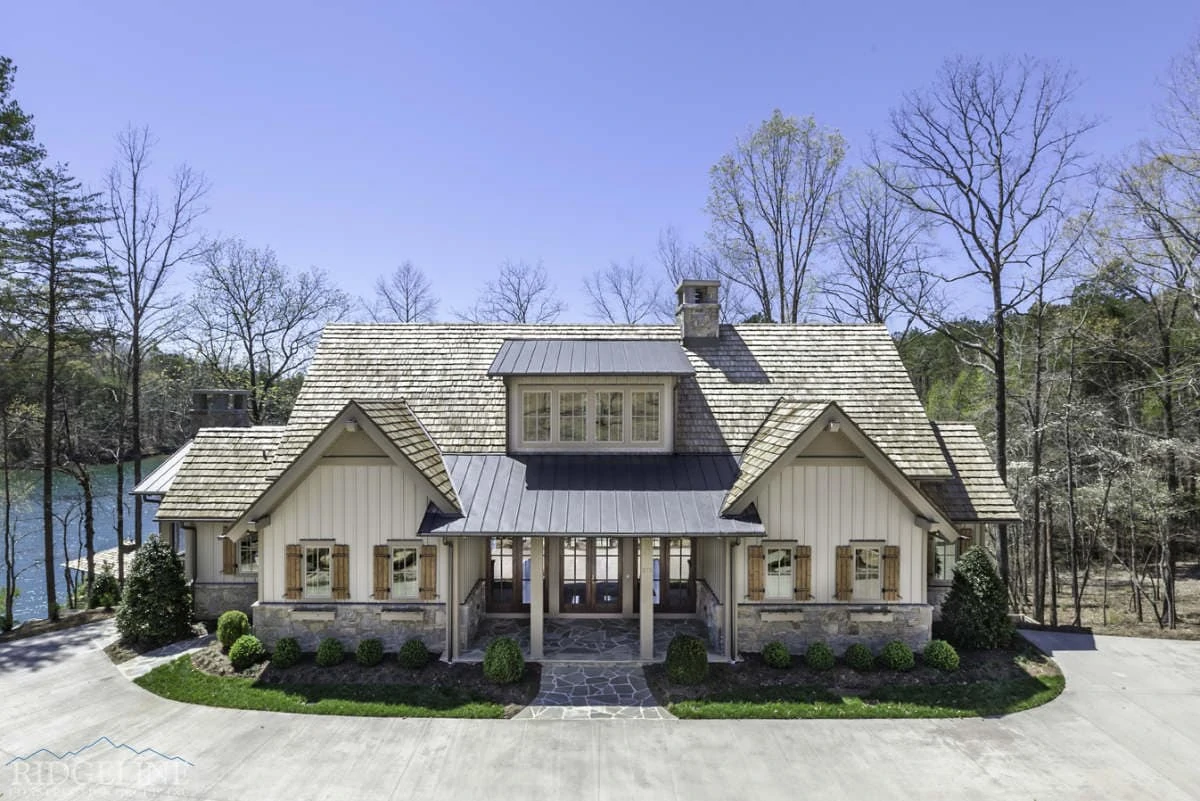 Beautiful landscaping work can be the perfect complement to your custom home, but first you have to know what pairs well with your home design. Use this guide to discover how you can pair colors and styles between your landscaping and your home to create the ultimate aesthetic combination for your property.
Find plants that naturally complement your house color
When it comes to choosing the plants you want to include in your landscaping, use the colors of your home as a starting point and go from there. You can choose plants in varying colors throughout your garden or lawn, but they should be chosen with your predominant home colors in mind. This mostly refers to your primary paint color, if you have one. It also includes accent colors, roofing, bricks, and more.
If the predominant color of your home is white or off-white you have many ways you can go, but a combination of lush greens and floral tones always look great together. For cool colors such as gray or blue, try pops of bright color that will bring out the life in the paint. In cases where brick or a reddish tint is the overriding hue, consider seasonal plants that get a bit of brown in them in autumn and winter.
Use accents that evoke colors and materials in your home
As you choose your landscaping elements, it's also important to look beyond your paint color and your plants. Landscaping encompasses so many varying items, and you can use these to tie the design back to your home.
If you have metal elements on the outside of your home, or you use metallic colors, consider adding wrought iron railings to your garden. And if your home features brickwork you can create a seamless sense of design by creating brick paths or using bricks to build walls that separate your garden.
Carry stonework throughout your landscaping
Stonework looks great as a piece of your landscaping design, and if you have stone elements throughout your home you can achieve cohesion by including stones in your landscaping as well. Stones are very customizable: from small pebbles to large fieldstone and many different color varieties, so you can create a scene that works perfectly with your space.
At Ridgeline Construction Group, our goal is to help you bring your perfect custom home to life so that you can have the landscaping you've always dreamed of. Our design and building team works with you through every aspect of the custom home process, so reach out to one of our representatives today to learn more about the first steps of building your dream home.