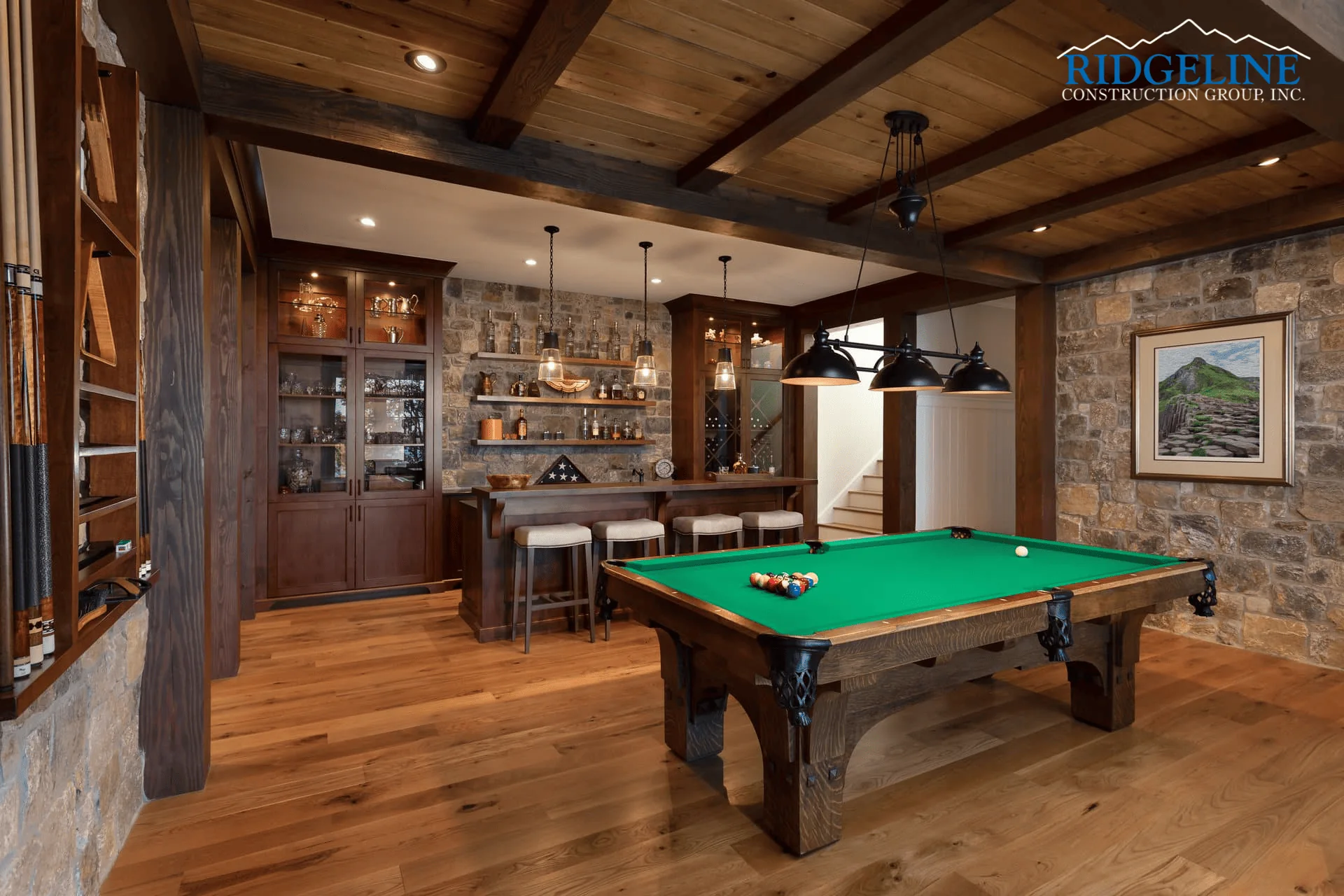 One of the key elements in modern home design is the incorporation of a lifestyle room. These are spaces in your custom home that aren't technically bedrooms, but they can be whatever you want them to be.
Depending on your life stage and interests, a lifestyle room can become an invaluable addition to your dream home. At Ridgeline, we're here to teach you how to enhance your space with a lifestyle room the whole family can enjoy.
Reasons to Add Lifestyle Rooms to Your Custom Home
Lifestyle rooms offer you the freedom to make them into whatever you want. At various stages of life, our needs and preferences change, and lifestyle rooms are your adaptable canvas. They are not bedrooms, yet they aren't your typical living areas either.
These rooms often find their place over a garage, in an attic, or tucked away in a basement, making the most of underutilized spaces in your custom home. Another huge benefit of incorporating a lifestyle room in your home is its potential to add significant value to your property.
A finished lifestyle room can enhance your home's worth by up to $30,000. But it's not just about monetary value; it's about enhancing your quality of life. The key lies in making these spaces both functional and uniquely tailored to your interests and needs.
Fitness Lifestyle Rooms
One of the most popular categories of lifestyle rooms is fitness-oriented spaces. The options are virtually limitless, catering to everyone's unique needs and preferences. Consider these ideas for your bonus room transformation:
Exercise Room/Gym
Whether you're into weightlifting, cardio, or yoga, equip your fitness room with the latest workout equipment, large mirrors to track your progress, and inspiring decor to keep you motivated.
Yoga Studio
Create a serene and tranquil yoga studio within your custom home where you can practice your asanas and meditation without distractions, setting the stage for balance and harmony.
Indoor Putting Green
For golf enthusiasts, a putting green can be the perfect escape without leaving home. With this lifestyle room idea, you can hone your golfing skills whenever you like, regardless of the weather outside.
Gymnasium
If you've got the space, consider turning your lifestyle room into a full-fledged gymnasium. It's not just about weights and treadmills; think basketball, volleyball, and other sports too. It's a fantastic addition for those with a passion for active games.
Indoor Pool
Make a splash by bringing the luxury of an indoor pool into your custom home. No matter the weather outside, you can enjoy a refreshing dip in the comfort of your own space.
Indoor Climbing/Rock Wall
Whether you're an experienced climber or looking to start, consider turning your space into an indoor climbing haven. Incorporating a rock wall can be an exhilarating addition to your lifestyle room.
Entertainment Lifestyle Rooms
Why leave the house for entertainment when you can bring the entertainment into your custom home? Here are some fun lifestyle room ideas for any hobby:
Craft Room/Art Studio
If you're the creative type, a dedicated craft room or art studio is a fantastic choice. Here, you can unleash your artistic flair and keep all your supplies neatly organized.
Library
Imagine shelves filled with your favorite books, a cozy reading nook, and the perfect ambiance to get lost in the world of literature.
Green Room
If you have a green thumb, why not create a green room? This botanical oasis is where you can nurture your indoor plants and create your own little garden paradise indoors.
Sports Viewing Room
This lifestyle room can be your bar, your personal sports viewing center, and a space to host unforgettable gatherings. It's a versatile choice for socializing and relaxation.
Game Room
From video games to classic board games, a game room is a spot where the fun never ends. You can challenge your friends and family to digital battles or friendly board game competitions.
Workshop
For DIY enthusiasts, a workshop is a must-have. Equip it with a workbench and all the tools you need for your projects.
Music Room
If you're musically inclined, a music room is perfect for storing your instruments and vinyl records. It's where you can play your favorite tunes or experiment with new melodies.
Home Theater
With a dedicated home theater, you can enjoy the latest blockbusters or your favorite classics in the comfort of your own space.
Lifestyle Rooms for Children
Whether you have grandkids, nieces, nephews, or your own children, designing your lifestyle room with them in mind can make your custom home even more special. Explore these room ideas that cater to kids of all ages:
Playroom
A playroom is where imagination knows no bounds. Equip it with a small rock wall, slides, a ball pit, and even a compact jungle gym to create a space where kids can explore and have endless fun.
Game Room
As your children grow, their interests change. A game room designed for older kids can feature a pool table, foosball, a ping pong table, and gaming consoles like the Nintendo Switch. It's a space where they can socialize, compete, and create lasting memories.
Ridgeline's Lifestyle Rooms
At Ridgeline, our portfolio showcases a variety of lifestyle rooms that combine form and function. Each project tells a unique story, offering a glimpse into how your custom home can become a true reflection of your lifestyle and aspirations. Browse various lifestyle rooms we've created: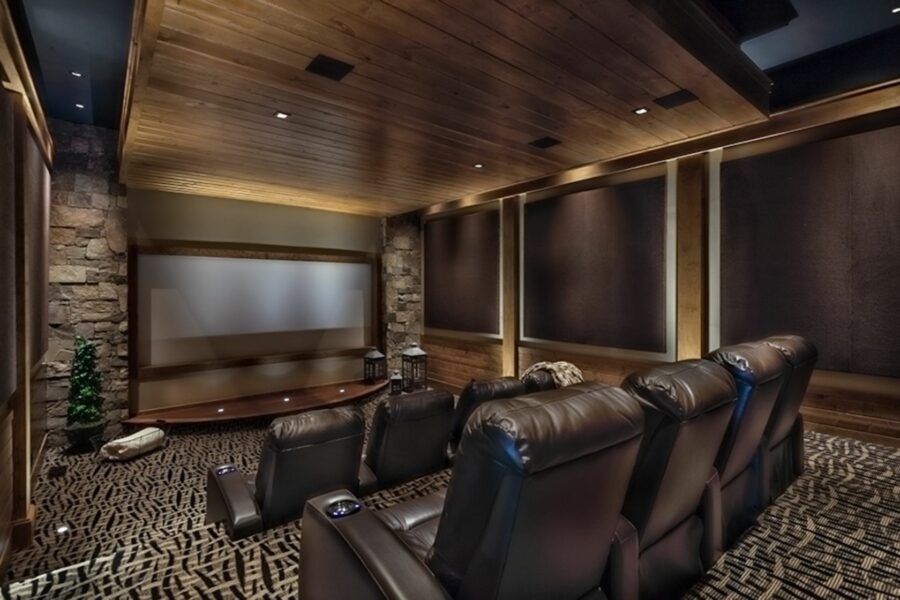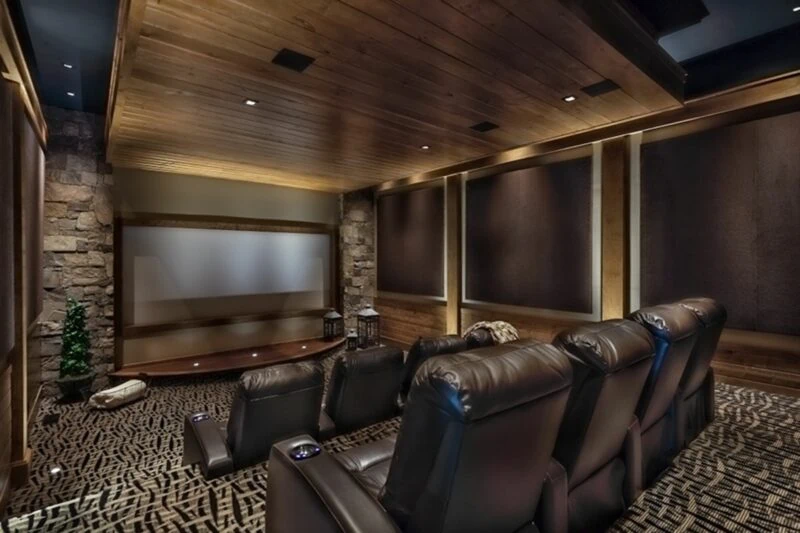 Ridgeline Custom Home Builders
Incorporating lifestyle rooms into your custom home can redefine your living experience, and when you work with Ridgeline Construction Group, the possibilities are endless. Your dream lifestyle room could be just a click away – get started on your custom home journey by requesting a complimentary site evaluation today.