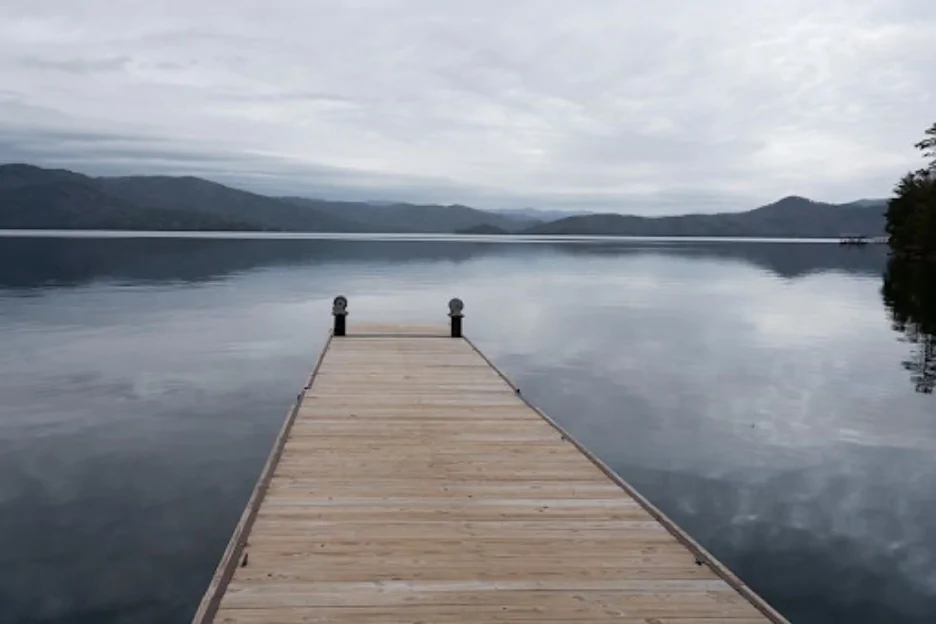 Lake Keowee sits nestled between the captivating Blue Ridge Mountains, with breathtaking views as far as the eye can see. When you build your custom home with Ridgeline, it comes with an amazing backdrop and nature immersion just outside your door. Grab your walking stick and explore these top trails in the South Carolina mountains that lead to incredible views you've only heard about.
Table Rock
This mountain in Pickens, SC, serves as the backdrop for the 3,000-acre Table Rock State Park and all its facilities. Enjoy trails of all types throughout this giant park and get amazing views along the way. We recommend Pinnacle Mountain trail that showcases awe-inspiring beauty at the summit.
Not only will you get incredible mountain views but you will also get a taste of all the sparkling waterfalls in the area. Bring your cameras to capture some stunning photos that people won't even believe are in your SC backyard.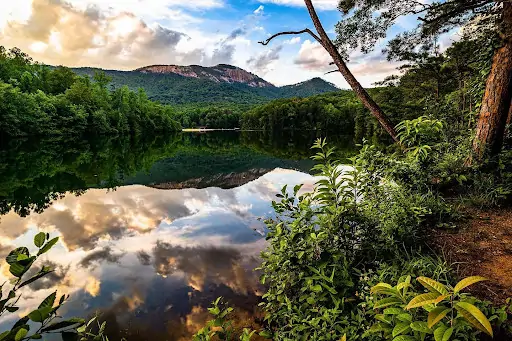 Keowee-Toxaway
This park features two hiking trails that offer views of the beautiful Blue Ridge Mountains. Walk over man-made foot bridges and nature trails that trace the footsteps of the Cherokee Indian tribe.
Lake Keowee is also the main attraction of this park where you can go fishing for bass, bream, and more all while enjoying the Blue Ridge views. The park also offers camping and "glamping" where you can rent a cabin and a private boat dock if you so choose.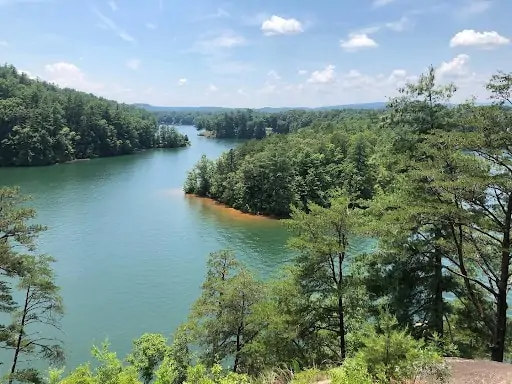 Oconee
The options are endless for a nature experience at Oconee. This very well may be the best camping spot in all of the South Carolina mountains. Rental cabins are available and located close to fishing locations, a swimming hole, and canoe rentals.
You'll also get your fix of hiking here with 77-miles of tree-covered trails.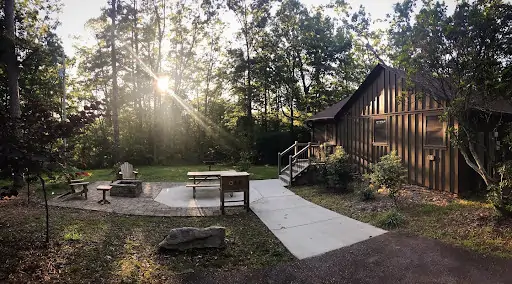 Devil's Fork
Get the boat ready for a daytrip in Salem, SC. Some of the best of South Carolina's trout fishing opportunities are here at Devil's Fork. Four streams and multiple waterfalls located within the mountains feed the lake which create a cooler temperature, better for reeling in the good ones.
Lake Jocassee encompasses the park, with waterfalls accessible only by boat. Take an excursion and make memories out on the lake at Devil's Fork.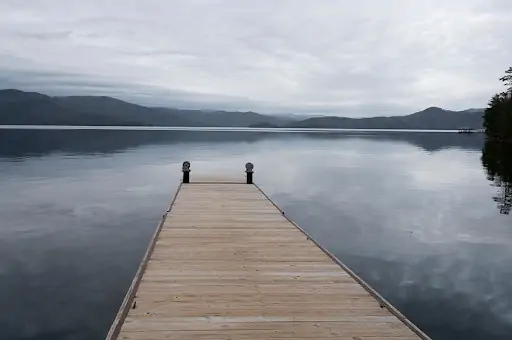 Caesar's Head
When you visit the Blue Ridge Escarpment, you'll get a dramatic view of Caesar's Head – a huge granite and bald rock face surrounded by evergreen forest in the South Carolina mountains. The State Park off Greer Parkway in Cleveland, SC is directly linked to the Jones Gap State Park area, which encompasses 13,000 acres of lush, green South Carolina wilderness.
Among the several trails throughout the park, we recommend the 4-miles round trip Raven Cliff Falls Trail that leads to a 420 foot cascading waterfall.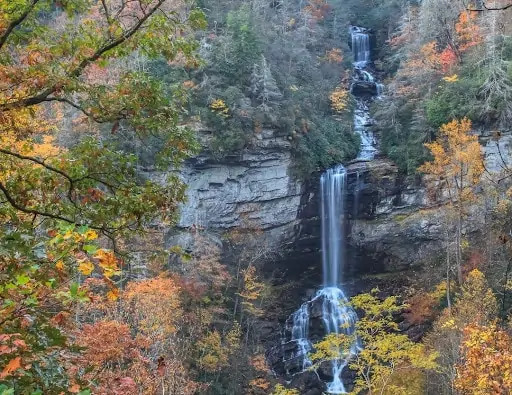 All of this adventure and more awaits you when you build your custom South Carolina home with Ridgeline. You'll be just minutes away from pure natural immersion. Your mountain home is calling and we are here to listen to your dreams, and make them a reality. Contact us today to get started.