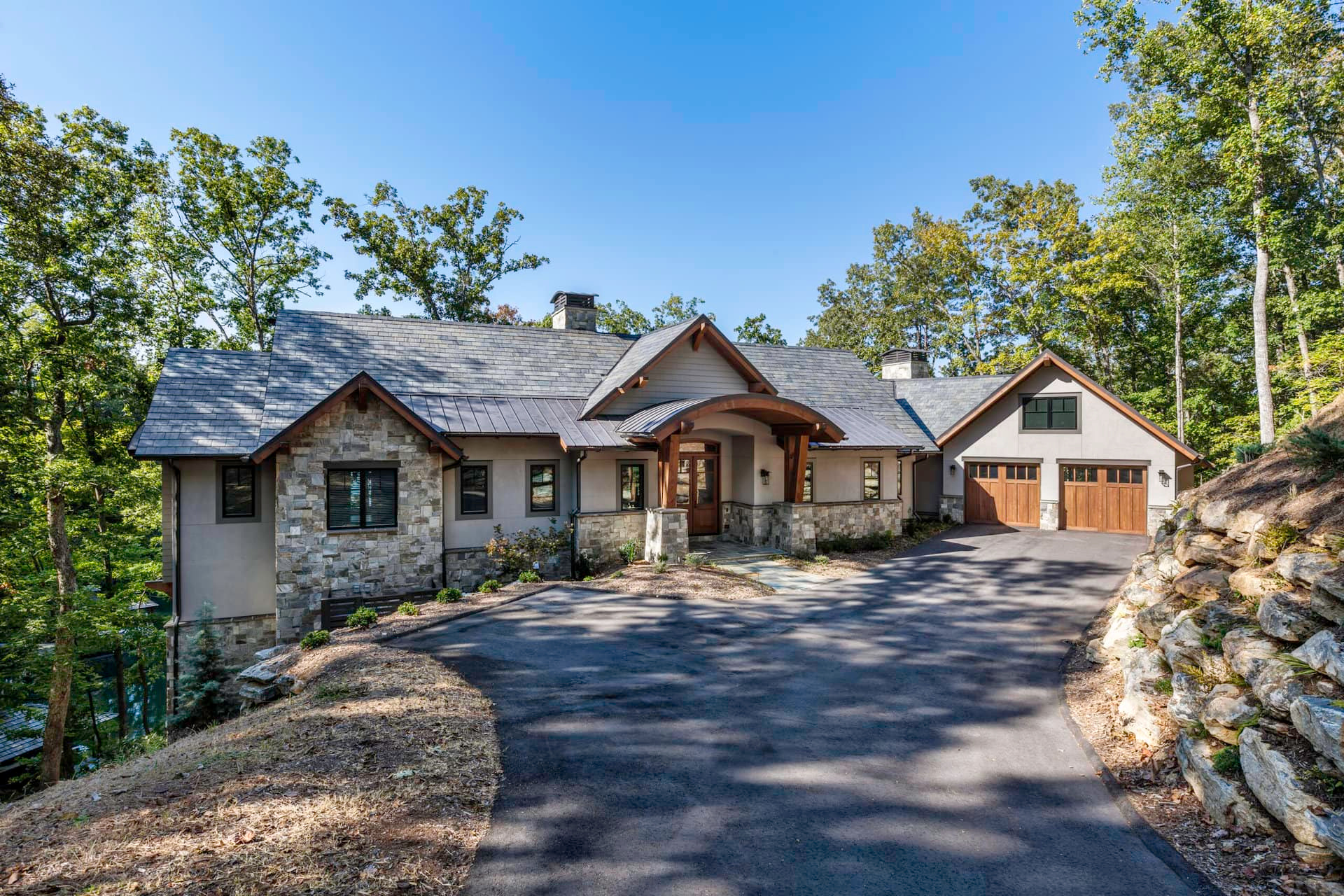 If able to design a custom home that satisfies all your wishes, there are a few things we suggest adding in to take it from ordinary to extraordinary. While it is important to make your home practical to complement your unique lifestyle, there is plenty of room to have some fun! Here are a few must-haves we recommend for your next custom home build.
Recreational Rooms
We've noticed an increase in the amount of recreational spaces being added to custom homes. Since the pandemic, people have made it a priority to make their homes a place that has it all. For instance, who said a playroom just has to be for the kids? During your next home build make your playroom a space that means fun for all! Include things like theater seating and movies like screens, arcade games, billiards and foosball tables. If you decide to make this an adults-only area, add in a fully equipped bar with all the standard features like a darts board and beer taps! Dedicate this space to all the activities you enjoy, with this space pursue that new hobby that has been pushed off for years or pick something exciting up!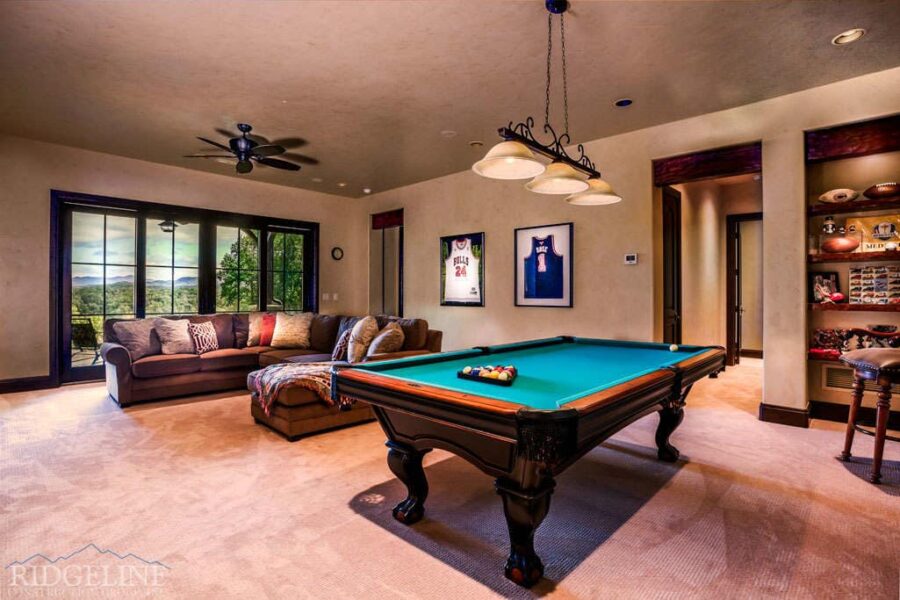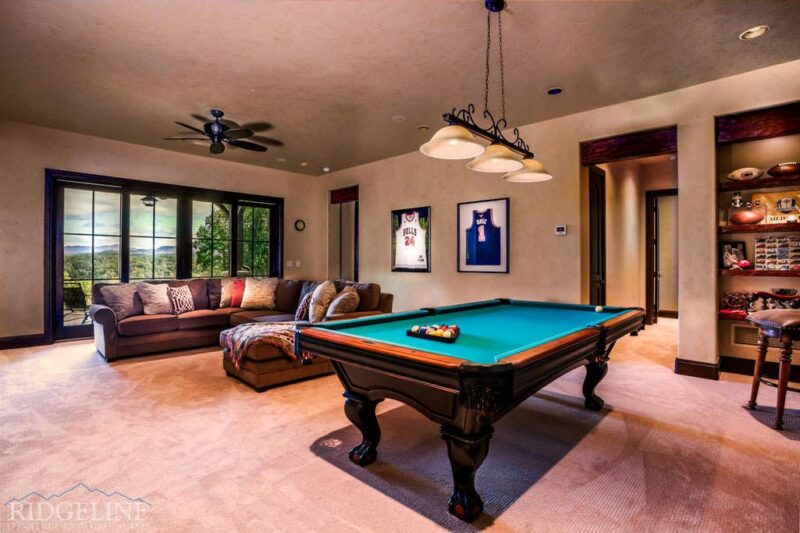 First Floor MudRoom
Living in the mountains of South Carolina means experiencing all types of weather. Design an all-purpose mudroom that you and your family can use to shake off that extra snow, mud or rainwater whenever you come home. Make the room specific to the needs of your family's lifestyle. Are the kids involved in seasonal sports? Include cubbies specifically designed to store their gear for easy pickup and drop-off! Include a dog washing station for your beloved furry friend and prevent them from tracking in any of the outdoors. Another great must-have being added into mudrooms as of late is a packaging station specific for online shopping returns and shipments. Make your life easier with a custom home unique to your needs.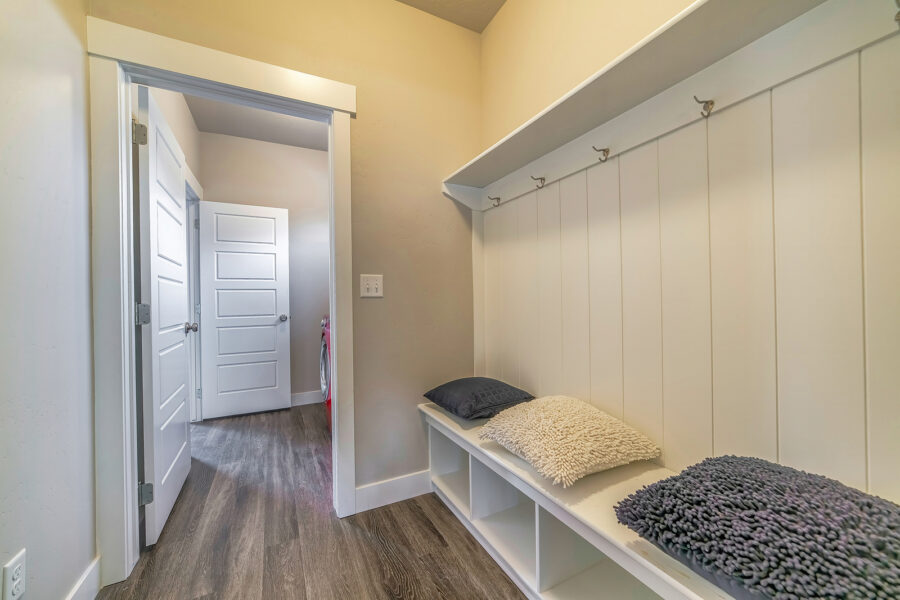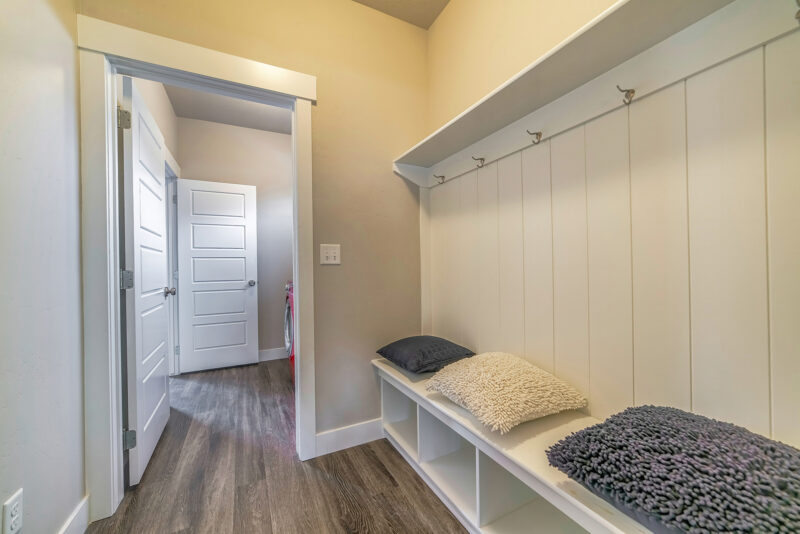 A Kitchen With All the Fixings
When designing the kitchen, optimize the space in a way that complements your work style. Whether you need a kitchen to feed the masses during the holidays or one with ample counter space for take-out boxes, let your custom home be a true reflection of you. A few great additions we recommend adding are unique backsplashes, a large floating island, appliances disguised as cabinets and lots of electrical outlets with corresponding light fixtures. For the wine connoisseur, consider adding in a temperature-controlled refrigerator that will store your drinks just how you like them. For the aspiring chef, try including warming racks, dual ovens and plenty of storage space for pots, pans and trays galore.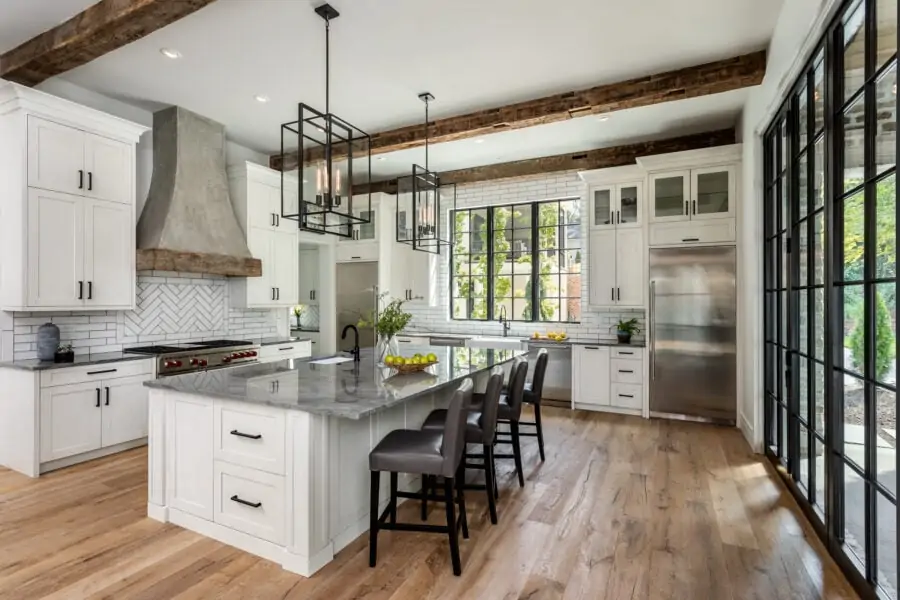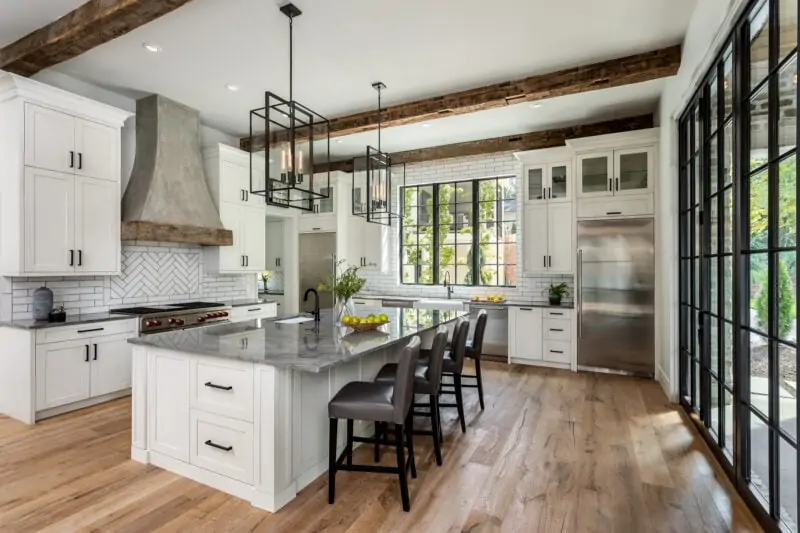 Create an Outdoor Oasis
Make your outdoor space somewhere you never want to leave regardless of the season. Add an outdoor kitchen complete with a grill, drink refrigerator, ice maker, and sink for summertime barbeques and cozy fall dinner parties. Include ample seating areas for people to stretch out and relax on while watching football on the TV or sitting by the fireplace. Don't forget surround sound and ample electrical outlets for whenever you want to turn some music on! If in need of some outdoor inspiration, take a peek at some of our favorite outdoor projects.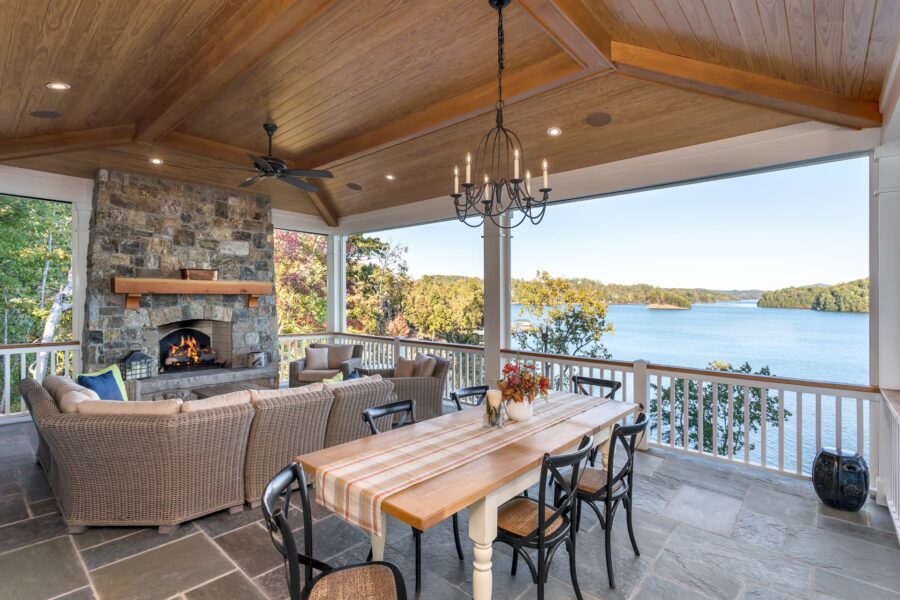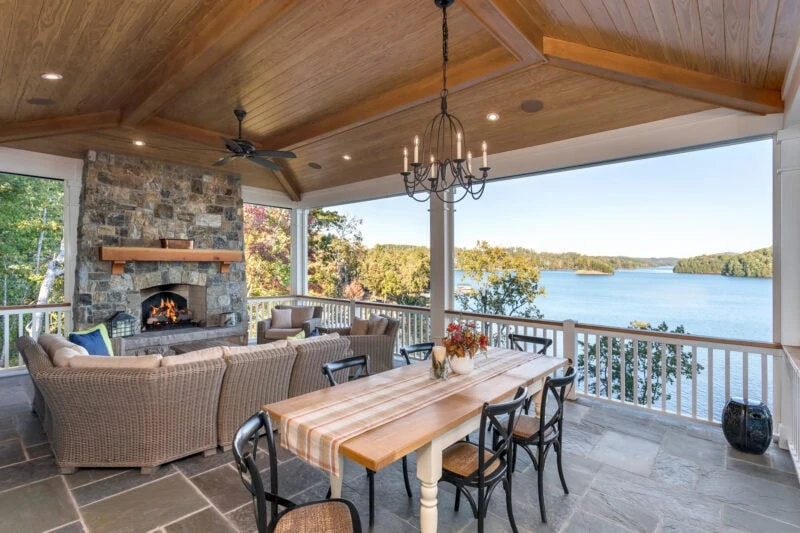 Build Energy Efficient Spaces
With the world becoming increasingly more concerned with environmentally friendly builds, now is the time to apply some to your custom home. The typical carbon footprint of the U.S. household is 7.5 tons of CO2 emissions each year and with a few changes, you can significantly decrease your family's footprint. We suggest starting out by including solar panels and geothermal heating/cooling systems. If you plan on owning an electric car or already have one, customize your garage with charging ports for easy access! As you make your home as environmentally friendly as possible, also incorporate some of these additional tips into your routine to lead an overall more sustainable life.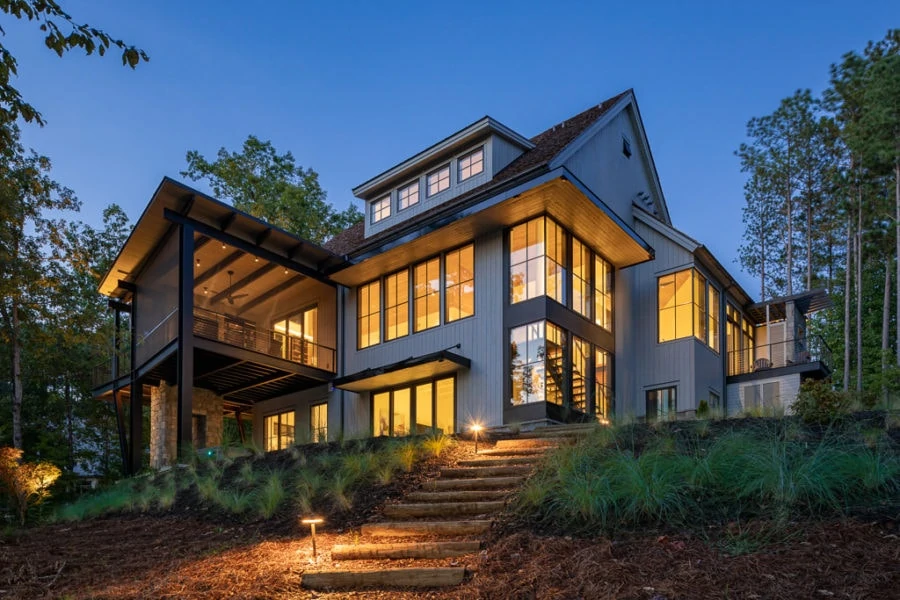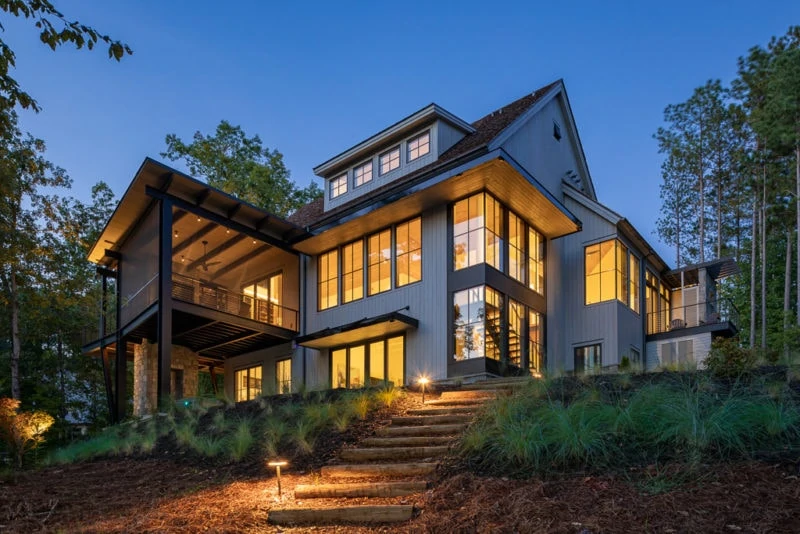 Your home should be an extension of yourself and your lifestyle. If you're ready to start building the customized home of your dreams, contact the home building experts at Ridgeline Construction Group.