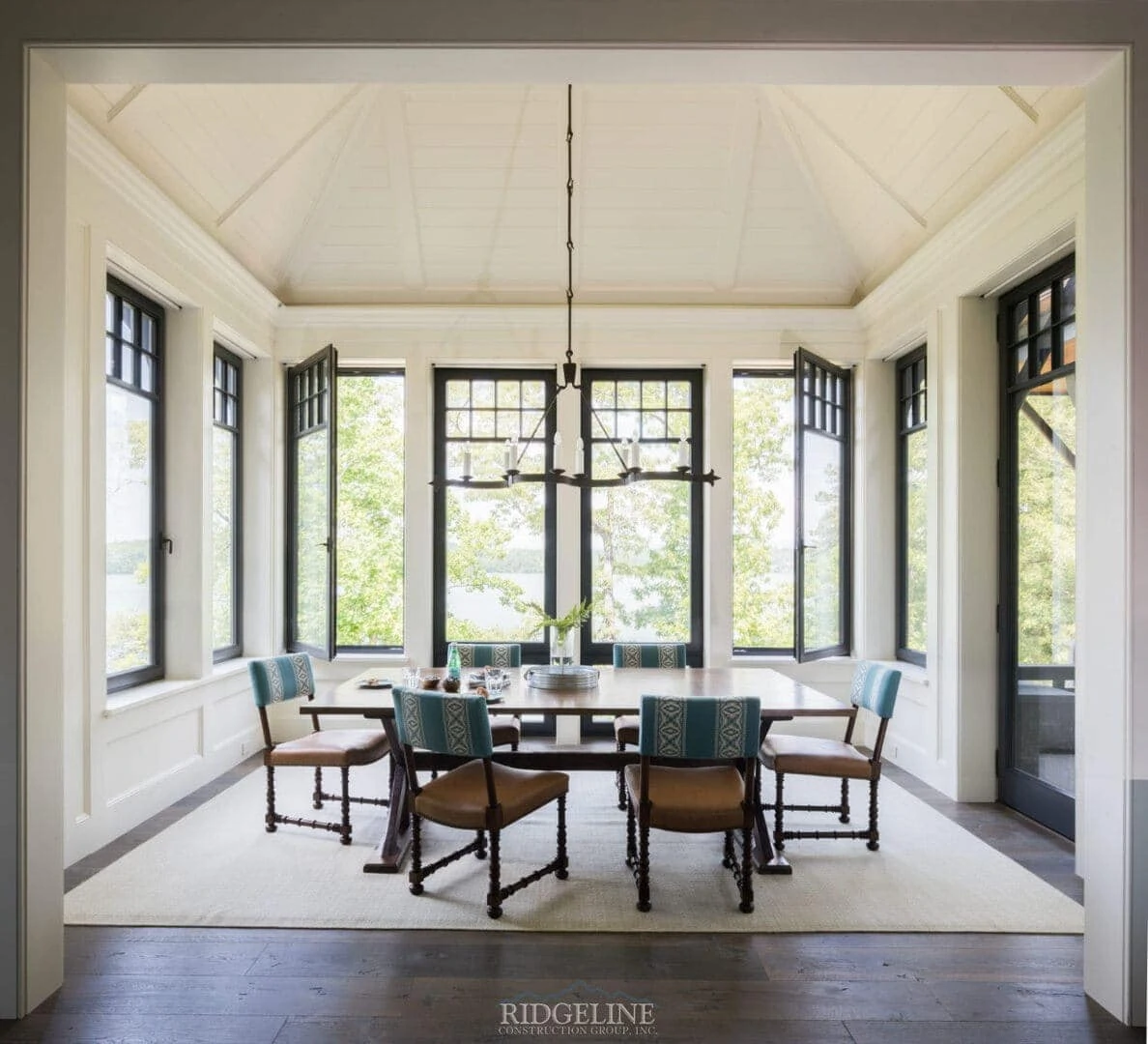 Can't decide between renovating and building an entirely new custom home? That is the most important question facing homeowners who are ready to design the home of their dreams. Understanding the pros and cons of each choice is the first step to building your dream home.
Why Renovate?
Renovations are popular among homeowners who like the general structure and location of their home.  Renovation allows you to enhance the aspects you already love about the home by adding new functions and updating dated infrastructure.
Whole-house remodeling is often useful if you are looking to renovate a historic home. By doing so, you can add functionality while keeping the historic features of the property intact. A complete rebuild gives you more flexibility to expand the floorplan and improve the underlying structural integrity of the home.
Why Build a Custom Home?
If it's impossible to preserve the structural integrity of your home, you should consider building a custom home. It's even possible to tear down the current structure and build on the same property. Choosing a custom home is a great option for people who want complete freedom over design choices.
Renovation Pros and Cons
The most obvious benefit of renovating is that you get to keep a home you love. For many people, there's no way to put a monetary value on the memories of a home. At the same time, you can increase the home's value, add modern functionality, add custom features, and improve energy efficiency.
Conversely, renovating sometimes means you will have to live with ongoing construction in your residence. This can make budgeting for the future difficult because you may not know the specifics concerning property taxes and ongoing maintenance. Furthermore, homeowners do not have as much design freedom during renovations.
Custom Home Build Pros and Cons
Choosing a quality custom home is the only way to have complete control over the building process. You'll enjoy the advantages of using materials and appliances that are under warranty. Furthermore, you can start fresh with the latest innovations in sustainable materials and energy-efficient technology.
When designing your custom home, a detailed budget is crucial. Cost overruns can add up quickly if homeowners do not budget carefully. Keep in mind that the entire custom home building process can take up to a year to complete.
Deciding between a renovation and a custom home build is a big decision to make. The custom home builder team at Ridgeline Construction Group is here to help you design and build your dream home. Reach out to Ridgeline Construction Group in Greenville, South Carolina to start turning your vision into a reality.