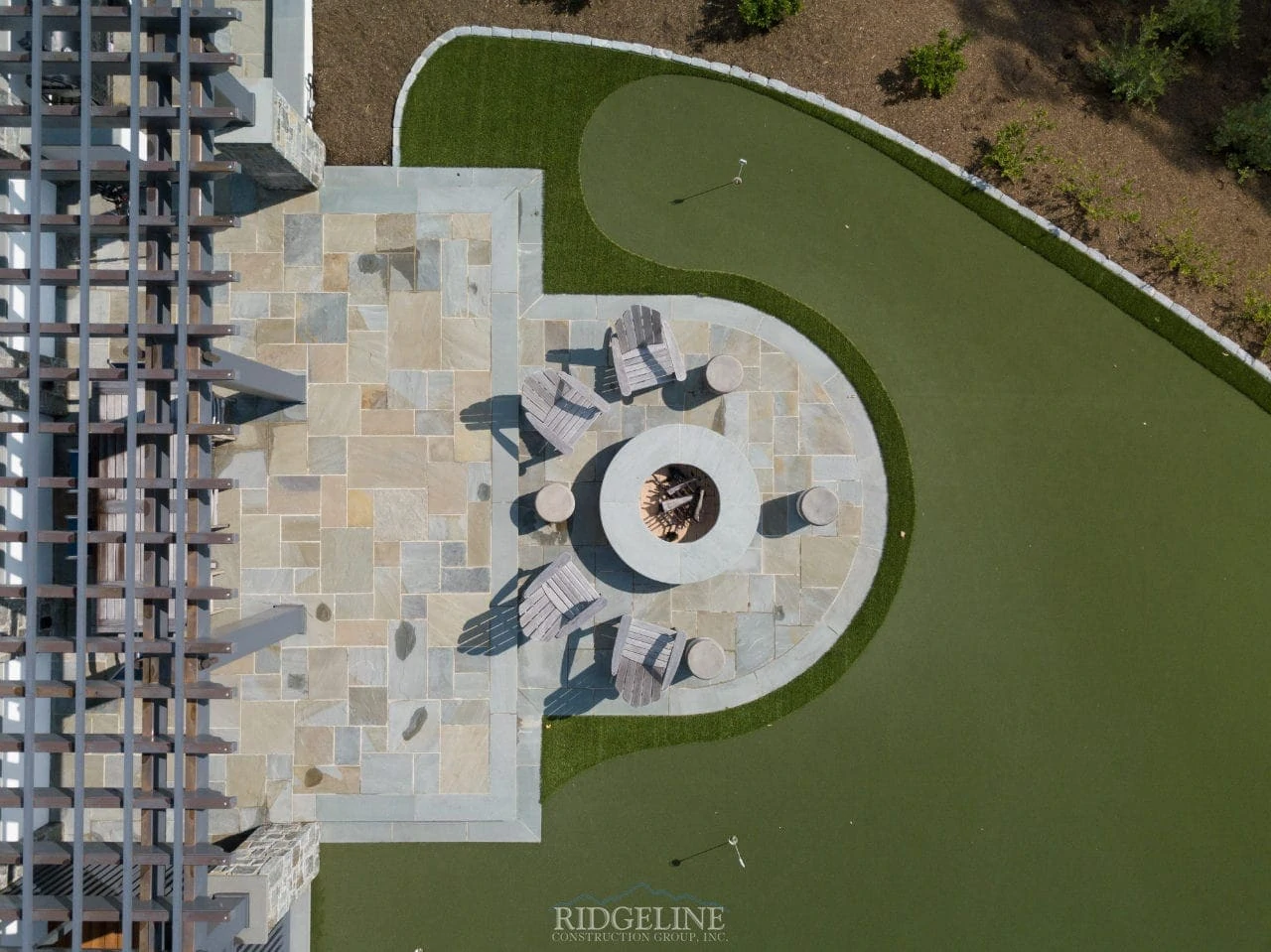 Creating your own custom outdoor space is one of the best parts of building your own home. But how do you decide whether a deck or a patio is right for you? Use this guide to help you determine how to create the ideal outdoor area for your new home that you can enjoy for years.
Consider the homesite
If your home site is level, then you don't have much to worry about and can move on to other factors that will impact your choice between a deck and a patio. If the area you are planning to build on is uneven, then there are some important things to know.
Building a patio on an uneven surface is much more difficult and costly, due to the complexities of creating a level foundation for the pavement. In some situations, it may not even be possible. On the other hand, decks are well-suited for sloped terrains and can be especially beautiful on the sides of cliffs where they provide you with dramatic views.
Think about the capacity and usage
Next, you'll want to think about what the primary usage of the area will be, and how much weight you expect it to hold. Concrete patios with poured foundations are very sturdy and are perfect if you plan on using the space for larger amenities such as a hot tub or elaborate outdoor kitchen space. Decks can oftentimes be structurally modified to accommodate these types of amenities, but it's often at the cost of a particular aesthetic.
Understand the effects of climate
Where you live will also help you determine which outdoor setup is better for your home. For instance, if your patio will be situated in an unshaded area that gets extensive direct summer heat, you may want to consider whether wood or concrete will get too hot, and go with a composite surface instead. Additionally, analyze the amount of precipitation runoff and standing water that the surface is likely to receive because it can impact the maintenance required.
Learn about the different types of materials
Most patios are constructed of concrete, and thankfully these days there are numerous color and design options to choose from that make the dull, gray patios from the past unnecessary. Concrete also has the advantage of being very low-maintenance and generally looks great after just an occasional pressure washing.
Wood decking is popular because it is attractive, versatile, and readily available. It does require some maintenance, however, and it is susceptible to warping and other disfigurements even after pressure treating. Many homeowners choose to construct their deck out of composite or vinyl materials, which are more resistant to the elements than wood but carry a higher price tag as well.
Your beautiful and functional deck or patio is waiting for you to enjoy, and all you need is the help of Ridgeline Construction Group to bring it to life. Contact us today and our design and build teams can get started on your next project as soon as possible.