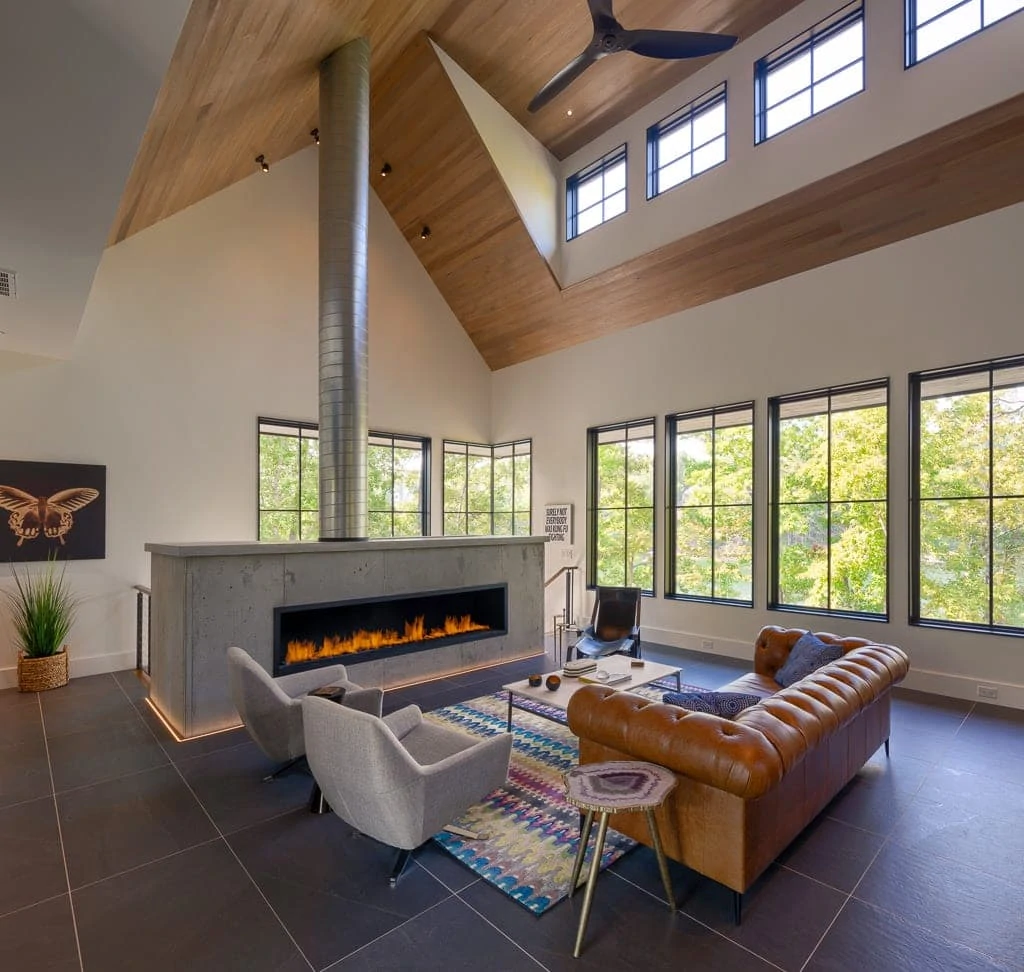 Temperatures are dropping, the days are growing shorter, and the cozy comforts of home beckon — it must be October. Before you put up your Halloween decorations and get settled in for a horror movie binge session, make the most of this month's bountiful harvest by buttoning down your house in preparation for winter. We're here to make it a breeze with our handy checklist of home maintenance chores to tackle this fall.
Neaten the mudroom
The cool fall temperatures call the family outdoors, which also means that your mudroom is probably going to get a lot of traffic in the coming months. This is a perfect time to put away any items from summer and get rid of any extraneous items like mail or old shoes. Make sure your outerwear options are ready to go for when you need them, and give the floors a thorough cleaning so they can withstand the traffic that's coming.
Decorate for the season
The arrival of fall leads into some of the best decorating times of the year. Use this time to bring out your best fall decor that can stay with you all autumn long. Think about how to include gourds, autumnal fruits, colorful leaves and plant life, and more.
Vacuum radiators, baseboard heaters, and heating grates
It's almost time for the heaters to be turned on, and now is the time to do a thorough cleaning of important areas so you get the best and most efficient performance possible from your heating unit. Vacuuming up the dust and debris that has accumulated around baseboard vents, radiators, and grates will help give you a comfortable home during fall and winter.
Maintain your wood stove or fireplace
Having a wood-burning stove or fireplace is a great way to stay cozy in chilly conditions, but you should have your unit serviced before you light your first fire of the season. Schedule an inspection of your chimney or stove now so it will be ready and safe for you when you need it.
Clean your carpeting and area rugs
Rugs take a lot of wear and tear, and fall is a great time to do what you can to lengthen their lifespan. Rotate your rugs to avoid excessive wear in certain spots and spot clean stains. If they are very dirty you can have them professionally cleaned to get totally refreshed.
The first step in preparing your home for fall is looking for a custom home builder in Greenville who can help you create the project of your dreams. Reach out to Ridgeline Construction Group to start turning your vision into a reality.