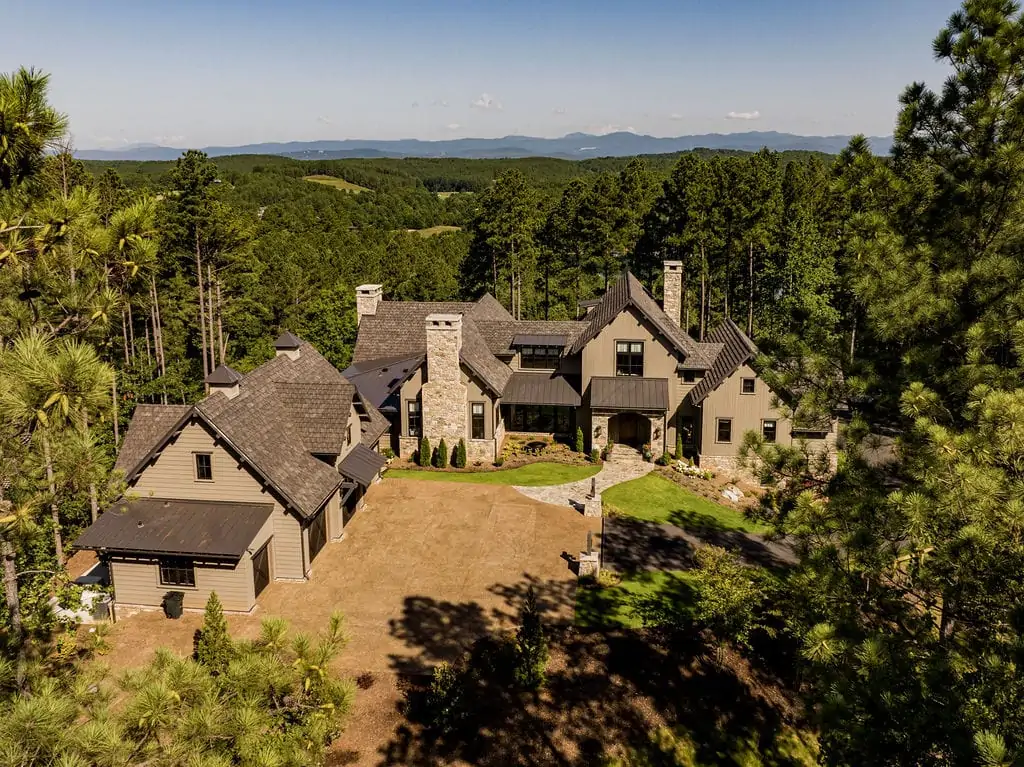 The best way to beat the cold this winter is by getting cozy by the fireplace. It can begin to feel overwhelming when deciding on the right fireplace for your home, but Ridgeline has you covered. From traditional wood-burning to modern-day electric, every option has its benefits. Learn more about the different types of fireplaces and which one will best suit your needs.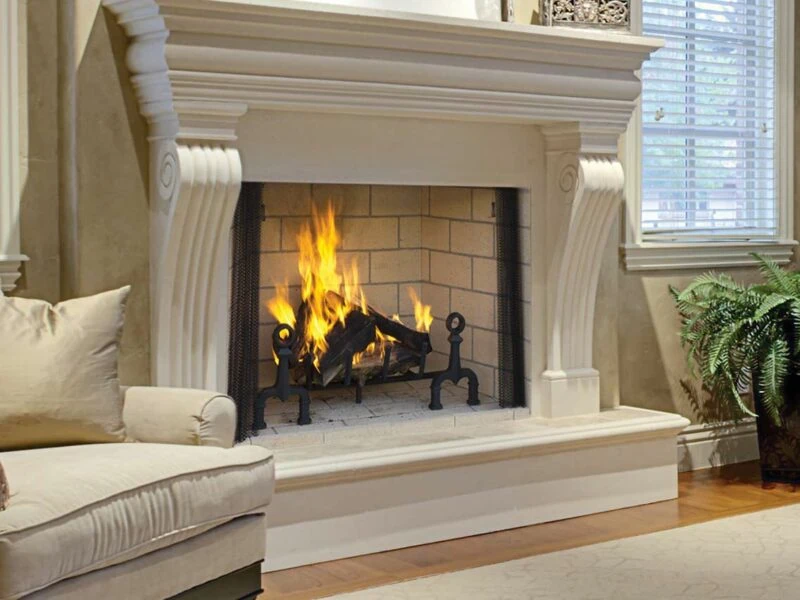 Wood
Wood fireplaces and furnaces are the most traditional choice for natural warmth in your home, but they can often be difficult to maintain. Not only do they require large amounts of wood to maintain a fire, but also extensive maintenance due to the ash that they produce.
These furnaces also tend to lack efficiency as much of the heat that they produce is dispensed through the chimney, requiring you to burn more fuel to warm your home successfully. Gas and electric fireplaces are able to produce sufficient heat with far less time and energy.
However, there's no doubt that many people are drawn to the rustic nature of watching authentic wood burn and warm the home. If you love the traditional, cozy ritual of curling up next to a wood-burning fire and relishing in the warmth of the glowing embers, a wood fireplace is the right choice for you.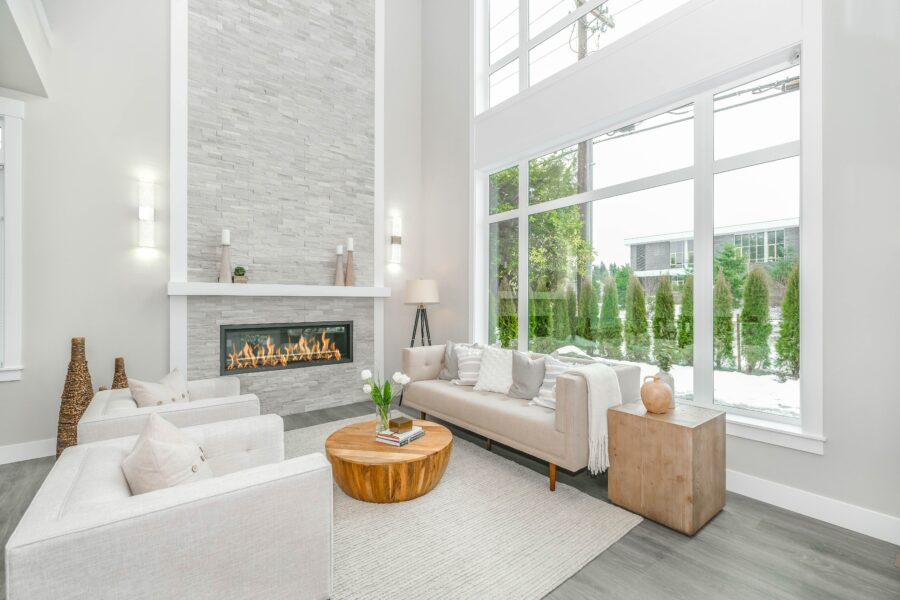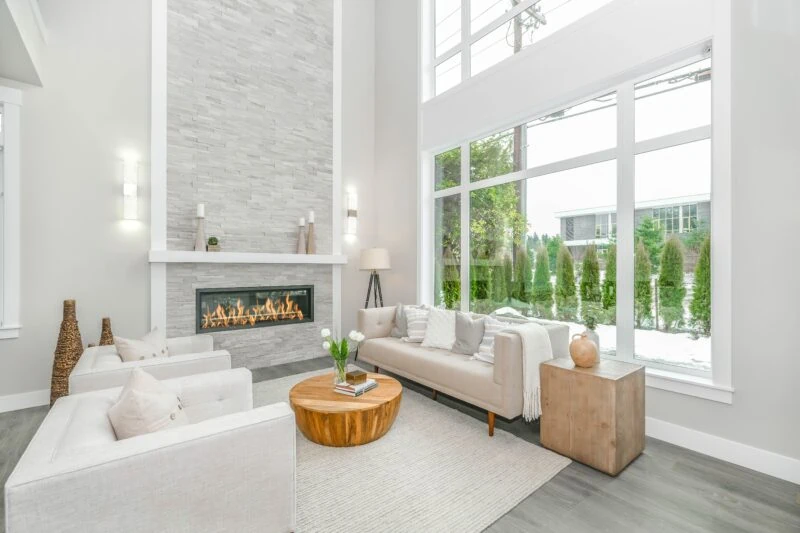 Gas
Gas fireplaces have become increasingly popular among new homeowners, and for good reason. While they are not as visually appealing as traditional fireplaces, they are significantly more energy efficient than wood or electric options.
Unlike wood-burning fireplaces, gas logs constantly produce heat within your home. They do not require wood to operate which makes them a more environmentally friendly option. Gas fireplaces are also easy to operate, as most are turned on and off with the simple press of a button on a remote.
Gas fireplaces emit low amounts of carbon emissions and burn relatively clean. Therefore, they require less maintenance and upkeep for homeowners than wood-burning options. They are also known to increase the resale value of a home due to their popularity and versatility.
Electric
Electric fireplaces are the most cost-effective option and the easiest to maintain. Given that they do not create real fire or fumes, they require no maintenance and produce zero carbon emissions. This saves homeowners large amounts of time and money in the long run.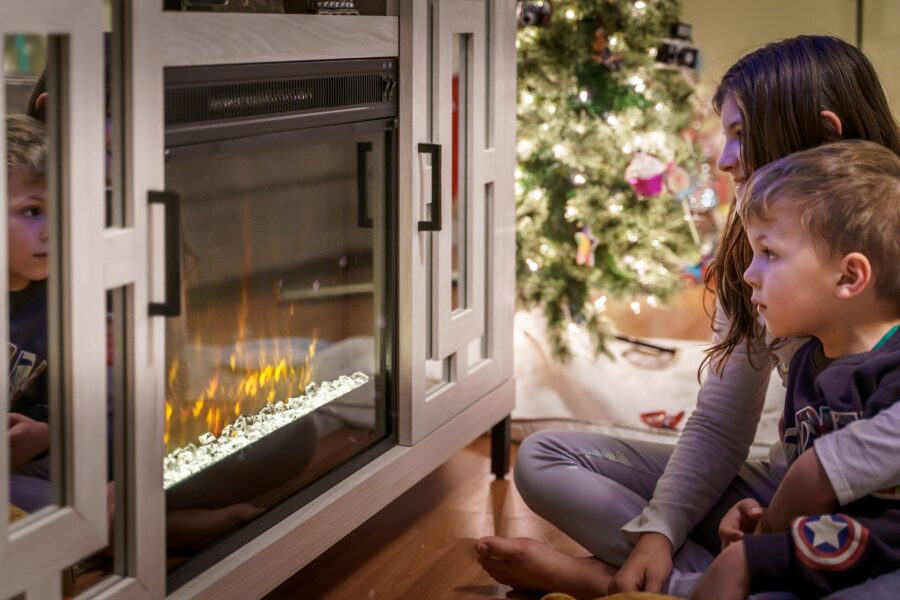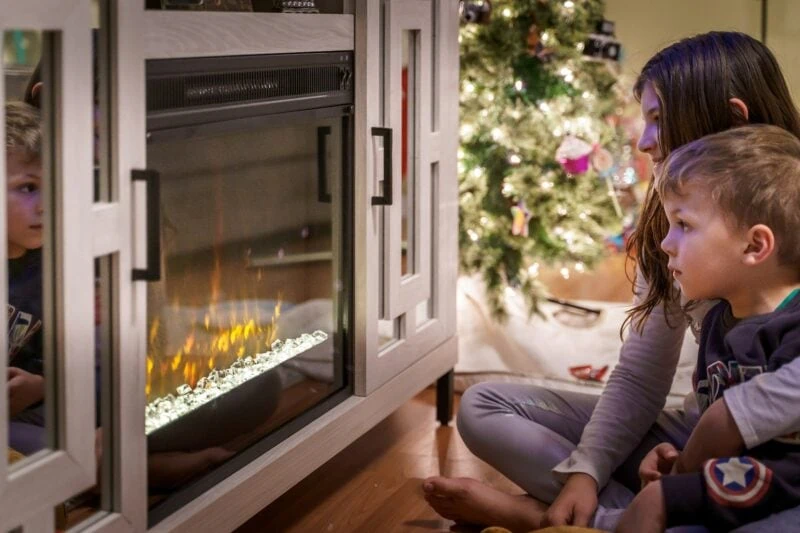 Although electric fireplaces are the least traditional choice, there are plenty of design variations to match your living room's style. They can be installed in your home for a fraction of the price of wood-burning or gas options.
Many families with small children and pets prefer electric alternatives because they are safe to touch and pose far fewer safety risks than wood or gas fireplaces. In addition to the affordable and safe nature of electric fireplaces, they are also known to last for years and resist signs of wear and tear.
With so many options available, choosing the perfect traditional or modern fireplace for your custom home can be daunting. Let our team help find the right option to keep you and your family warm and cozy all winter long. Contact Ridgeline Construction group today for your fireplace construction and design needs. We'll work together to bring your dream home to life.