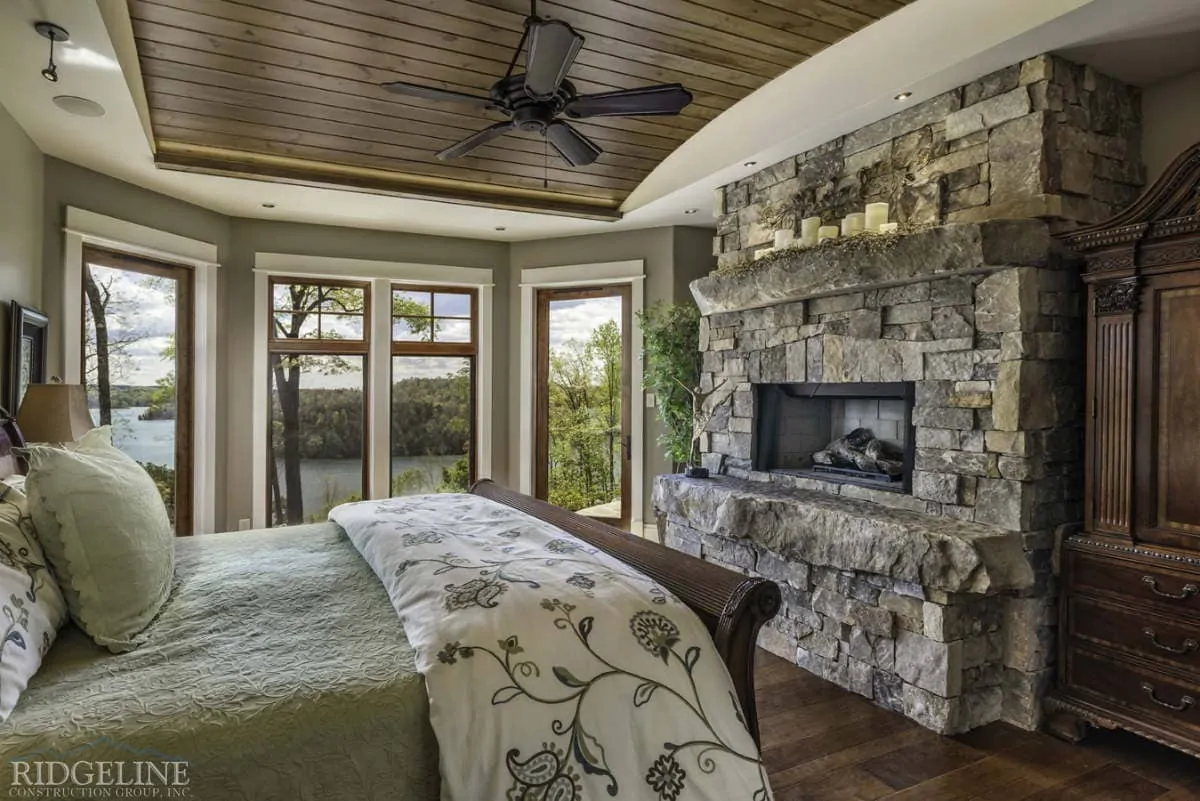 Nothing says coziness during the winter like a welcoming fireplace, but modern homeowners have so many types of fireplaces to choose from that it can be hard to know what's best for you. Check out these popular types of fireplaces, and learn about their attributes and drawbacks so you can select the perfect one for your custom home.
Wood Fireplaces
Wood fireplaces and furnaces are among the oldest heat sources for human civilization, and there's no doubt that many people are drawn to the rustic nature of watching real wood burn and produce heat. If you love the ritual of tending to a wood-burning fire and relish the warmth of the glowing embers emitting heat as you cozy up next to the fireplace, there's no substitute for real wood.
Where wood fireplaces struggle is when it comes to efficiency and maintenance. Wood burns quickly and these fireplaces lose a lot of heat up the chimney, requiring you to burn more fuel to get an equivalent amount of heat from another source. Compare this to gas and electric fireplaces, which can produce steady doses of fuel for hours on end and don't produce difficult to clean ash.
Gas Fireplaces
Gas fireplaces have become immensely popular with custom homeowners, and for good reason. They are much more energy-efficient when compared to wood-burning fireplaces, and they burn relatively clean and produce low amounts of carbon emissions. Gas fireplaces also typically increase the resale value of a home because they are so popular and versatile.
Gas fireplaces generally cost slightly more to operate than electric options, and they do require some routine maintenance. However, if you aren't beholden to the unique ambiance produced by a wood fireplace, a gas unit may be just the compromise you are looking for.
Electric Fireplaces
When it comes to ease and convenience, electric fireplaces can't be beaten. They are the cheapest of all types to operate, require essentially no maintenance, and produce no carbon emissions. Many families with small children and pets also prefer electric fireplaces because they are safe to touch.
That being said, you just don't get the same atmosphere of a crackling fire in the hearth that you do with a wood or even a gas fireplace. Ultimately, you'll have to decide what the most important attributes are for your home and weigh the options accordingly.
Selecting the right fireplace for your custom home
Choosing the right type of fireplace for your custom home is one of the many personal decisions you will be making during your journey. You need a partner in the design and construction business who will guide you through these decisions and help you create the home that you've always dreamed of living in. Contact Ridgeline Construction Group today to speak with our team about how we can work together to create the ultimate home where you can keep warm next to your dream fireplace.