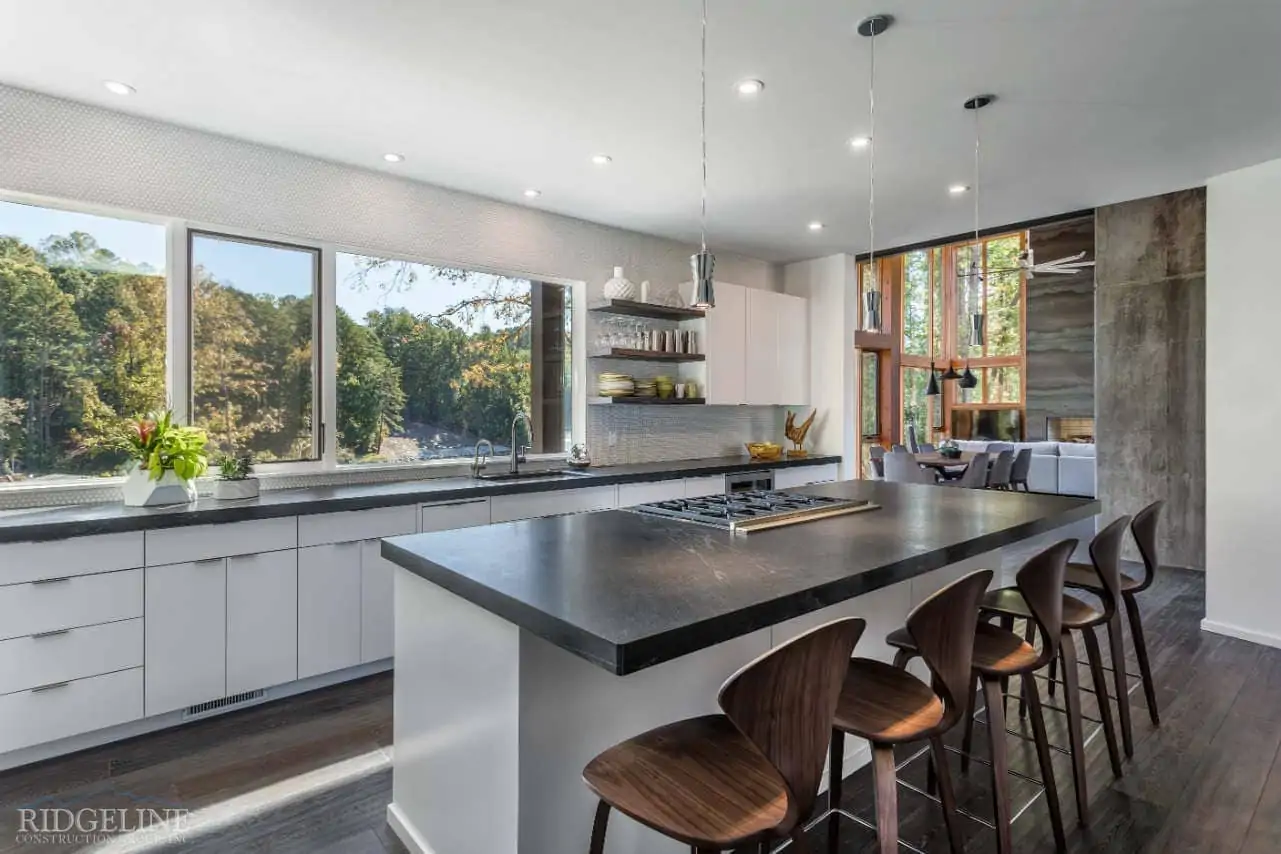 Who says gemstones are only for jewelry? Luxurious kitchen and bathroom countertops can also feature the sparkling details offered from shimmering stones. Materials like pure quartz, marble, soapstone, and more are all available to complete your space. Invite a little more light in when you install countertops built with precious stones.
Here's what's trending in luxury kitchen countertops that you can now choose from for your custom home:
Granite
Perhaps the most popular countertop material is granite. Known for its durability and resistance to heat, granite countertops can be found in almost any modern-day home. 
The high-end material has become a common element found in new construction homes, especially of the luxurious brand. Granite adds considerably to the value of any home. Consider adding any of its 3,000 or more designs to your dream custom home.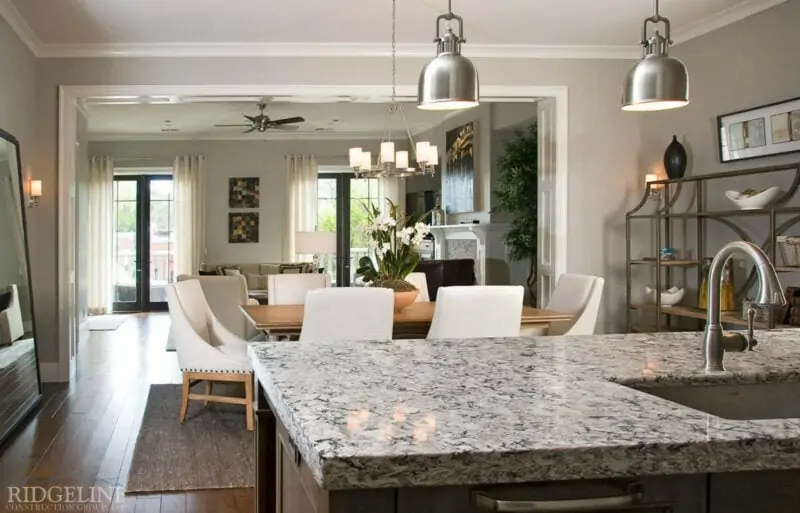 Marble
Each slate of marble is completely unique, no two are the same. Most people use it for an accent for an island or one section of a countertop. However, its clean and polished appearance makes it an extremely desirable material for dream custom home builds. However, marble does stain and scratch more easily than other materials, so investing in a sealant is a must.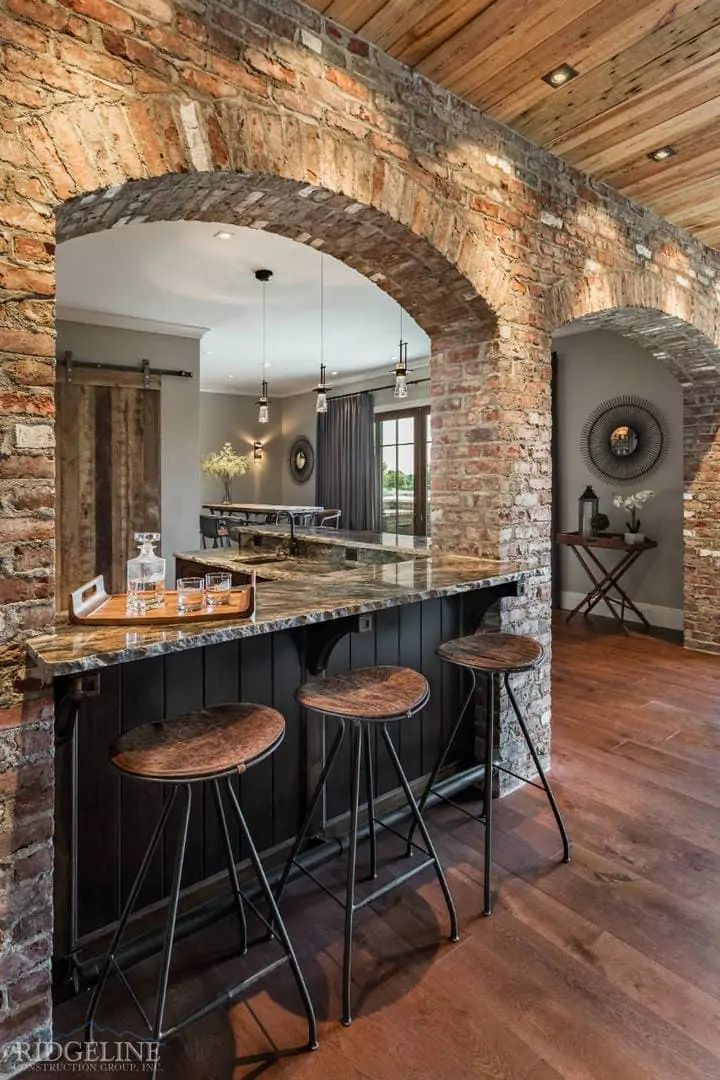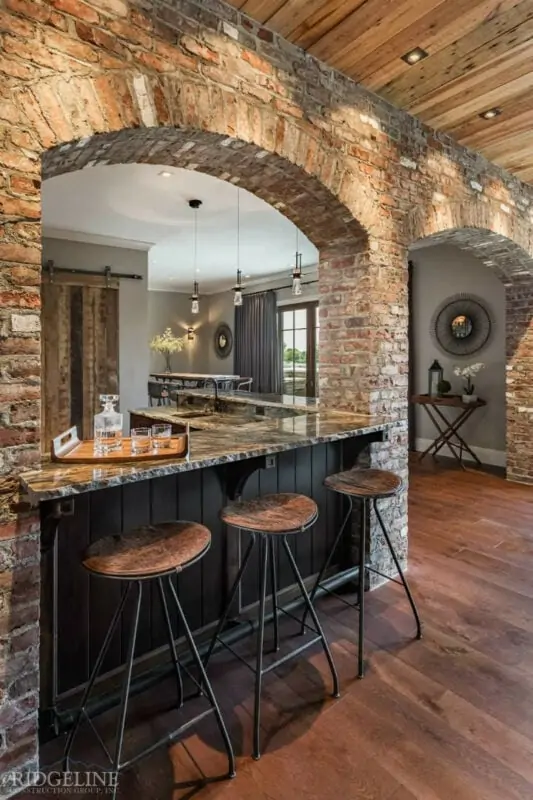 Soapstone
Soapstone adds a beautiful contrast to any kitchen or bathroom. Its darker color and silky texture make it a suitable alternative to granite countertops. As opposed to marble, soapstone is more difficult to stain but is prone to scratching over time. 
Luckily, any damage can easily be sanded out. Similar to granite, though, the stone is heat resistant for all your cooking and baking needs.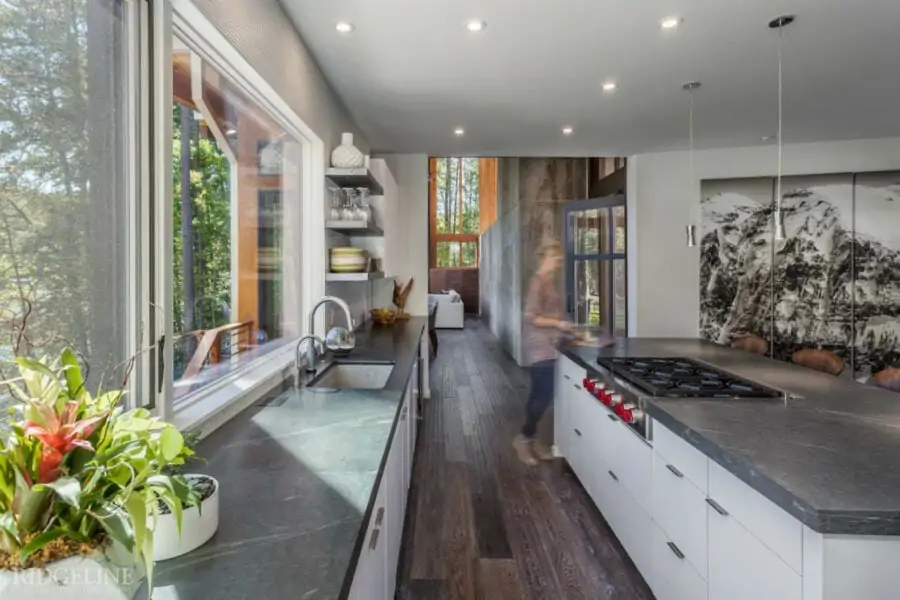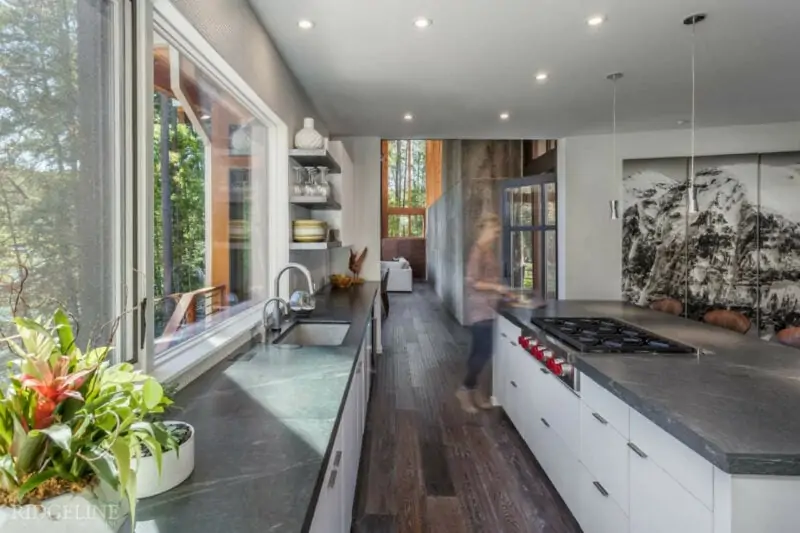 Quartz
Many high-end companies like DuPont Zodiaq have begun to manufacture quartz countertops as an alternative to marble and granite. Don't be fooled, however, because raw, unmanufactured quartz countertops are not available to homebuyers.
Quartz slabs are made with 93% of the stone combined with other minerals and bound by resins. This material can be custom-made for any size and shape, making it the perfect option for a custom home. Additionally, quartz does not require sealing and maintains a fresh appearance throughout its tenure.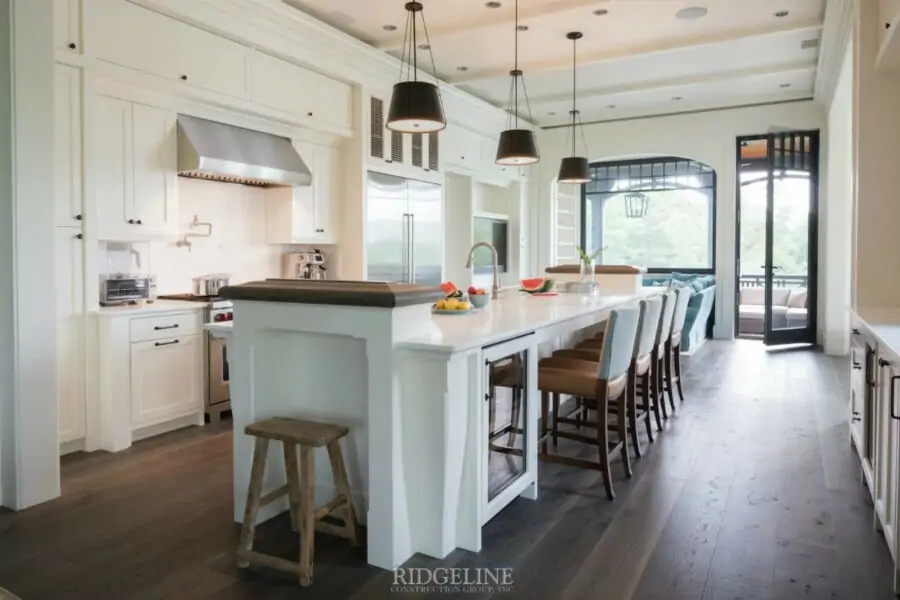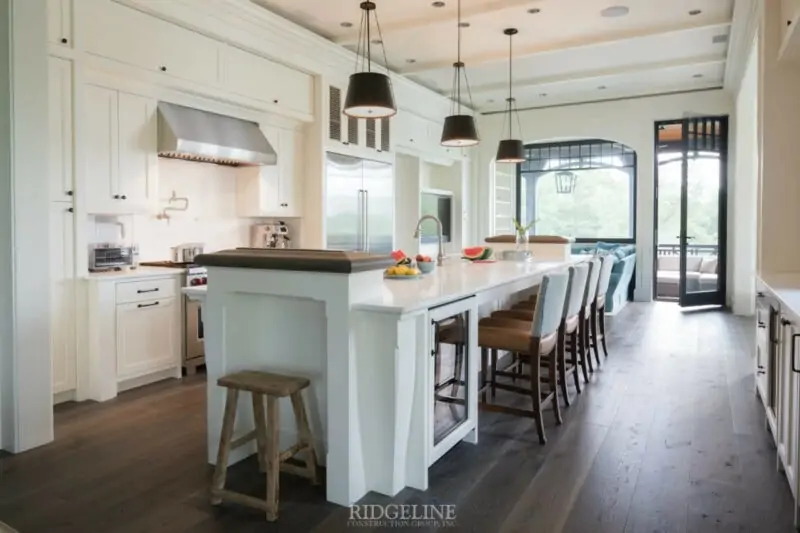 When choosing the perfect stone for your countertops, the options are endless and unique to your personality. You can't go wrong with the customizable features offered by them all. Choose a light and bright marble for a clean aesthetic or an artsy, bold granite design to add drama to your space. Contact Ridgeline Construction Group to start building the custom home of your dreams.