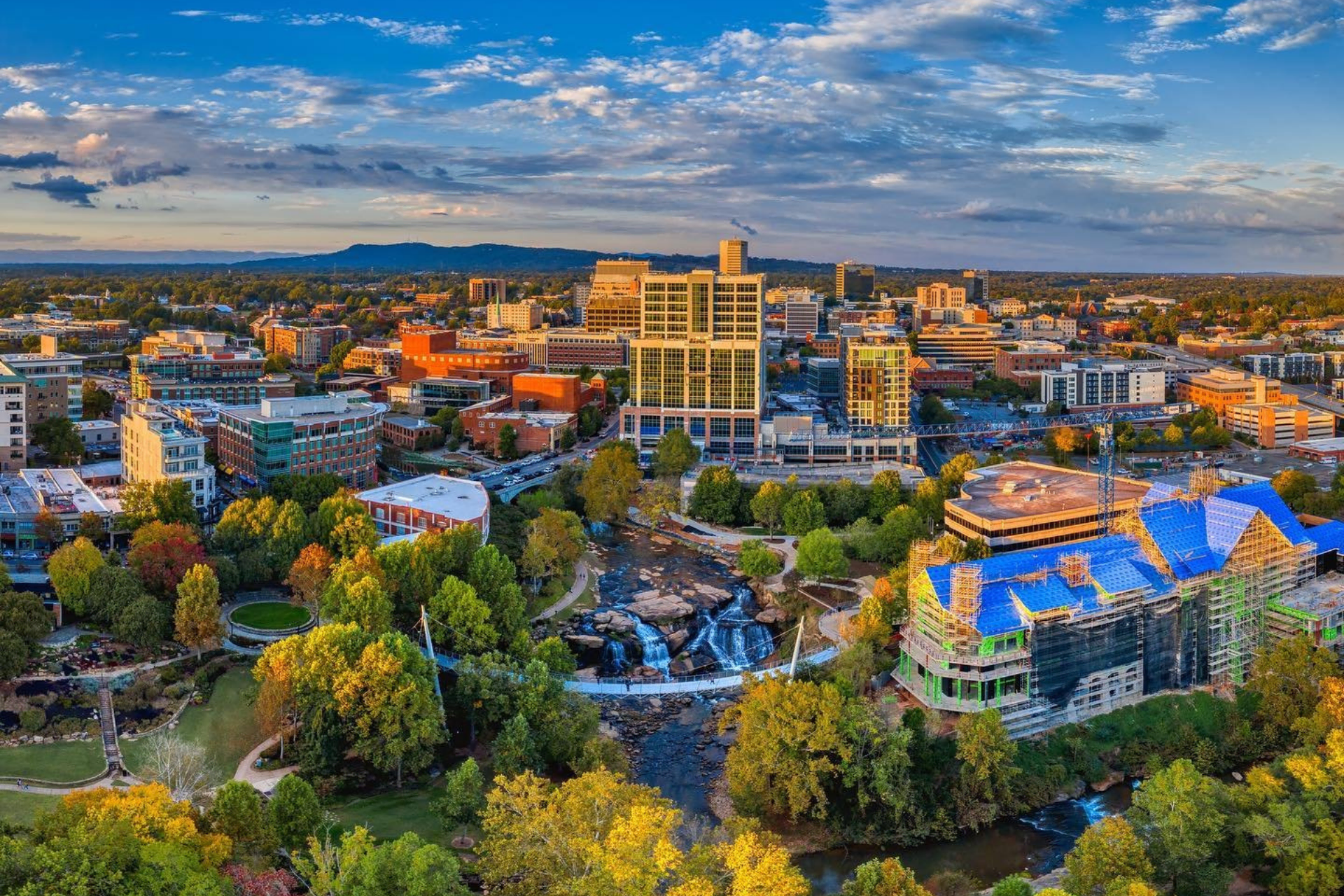 Greenville, South Carolina is quickly becoming a hotspot for anyone looking to experience urban life and mountain living. With gorgeous views, rave-worthy dinner spots, and plenty to do, consider building your luxury custom home in Greenville with the experts.
Named one of America's Next Great Food Cities
Downtown Greenville is making a name for itself with its impressive food scene. With an abundance of restaurants and bars located within walking distance, there is never a shortage of new places to try. Many of these restaurants have also received write-ups and recognition in popular magazines like Southern Living and Food & Wine. Each magazine has claimed Greenville as an "up & coming food city" making it the perfect place to live for culinary enthusiasts.
Condé Nast Traveler's 2021 Best Small Cities in the U.S.
Greenville has become a popular weekend destination, but it is also a great place to settle down and build a custom home. According to Conde Nast Traveler's 2021, it is currently one of the best small cities in the US. Build your downtown condo minutes away from the best coffee shops, boutiques, restaurants, and community parks.
Make This Travel Destination, Your Home
Many travelers visit Greenville for the outdoor lifestyle and activities. From hiking to kayaking, to playing golf on courses nestled in the mountains, you can build your home and wake up every day with views that others travel to see. With a seasonal, but comfortable climate, your dream home should take advantage of the beautiful weather by incorporating outdoor living spaces. With so much land to make your own, you can have a peaceful, private life in the Blue Ridge Mountains.
Work With the Best to Build Your Dream Home
Begin your life in Greenville, South Carolina in a unique dream home. Here you can fulfill the dream of living in the mountains, but with access to downtown living. Ridgeline Construction knows the Upstate inside and out. Having built over 120 custom homes, Ridgeline is known as "Carolina's Premier Luxury Home Builder" and has the experience and expertise to give you the home you've been dreaming of.
Ready to live with breathtaking views and critically acclaimed restaurants? Build your custom home in The Upstate with the best luxury home builder. Contact the experts at Ridgeline Construction Group to make your dream lifestyle a reality.