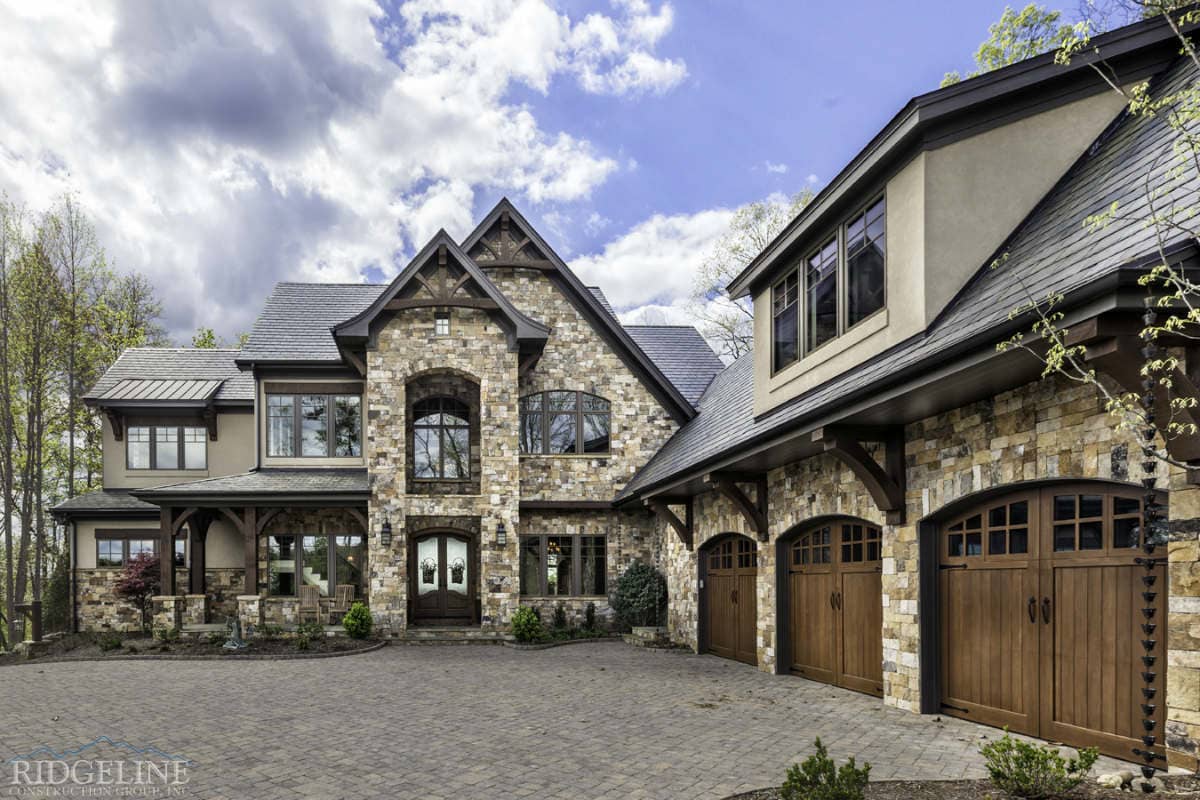 These days, home trends are about more than good design and aesthetics – they're about creating spaces that reflect our values and are more comfortable and enjoyable to live in. The point of building a custom home or doing a major renovation is to create a space that is wholly personal, which means you shouldn't be beholden to trends. Whether you're shopping for a new home, renovating your own or creating a new build from scratch, here are some of the biggest trends you need to know for inspiration.
Versatile Outdoor Living Areas
Homeowners are embracing the trend of turning their outdoor space into a full-fledged living and entertaining area. You can design a full living space outside, complete with outdoor television and comfy couches, as well as a kitchen and refrigerator for entertaining. Consider adding a fireplace or fire pit to keep warm during cool summer nights and enjoy the outdoors through spring, fall, and even winter if you're brave.
Eco-Friendly Building Practices
The soaring popularity of green building has already begun to create ripples of change throughout the industry. Many custom builders have happily switched to using recycled drywall, low- or no-VOC paints, and fly ash concrete. Foam insulation, passive solar design, radiant heat, and high-efficiency HVAC systems also have been trending for new custom homes.
Walk-in Pantries
It can be all-too-easy to forget to consider the possibility of incorporating a walk-in pantry into a kitchen space. The benefits of a walk-in pantry are many and, as such, they are a feature that should be considered in the planning phase of your dream home. Walk-in pantries allow for more storage space and flexible organization, and also make it easier for you to keep up with inventory.
Throwback Dining Rooms
Until recently, dedicated dining rooms had dwindled in favor of multipurpose and eat-in kitchens. Now, more people building custom homes are rediscovering how having a modern, distinct dining room can transform family meals and dinner parties.
Smart Home Features
At the most basic level, a smart home is equipped with electronic devices that can be controlled remotely. A smart home doesn't have to be fully automated—you can pick and choose from hundreds of upgrades and products from countless manufacturers. A true smart home uses WiFi, Bluetooth, or similar technology to control many of the utilities and appliances in your home (like lighting, entertainment, and HVAC) remotely from mobile devices and sometimes from a hub in your home.
Innovative and Integrated Showers
Your shower can be so much more than a shower head and tub. You can now make your shower a stylish accessory that instantly enhances your interior décor. Innovative showers often have abundant natural lighting and minimal or no doors to create the sensation of it being an organic part of the area. From sleek mood-controlled showers to innovative shower heads that save water stylishly, the simple act of taking a shower will never be the same.
Customization Everywhere
Without a doubt, the number one trend in new homes is including as much customization as possible. Homeowners are looking for designs and features that make them feel like their space is unique, and ensure their home will stand out from the cookie-cutter houses that became commonplace over the past few decades.
No matter how you want to customize your new home, the experts at Ridgeline Construction Group are ready to see your project through from conception to completion. Get in touch with one of our representatives today to discover how you can have exactly the home you want with all the amenities and details you desire.