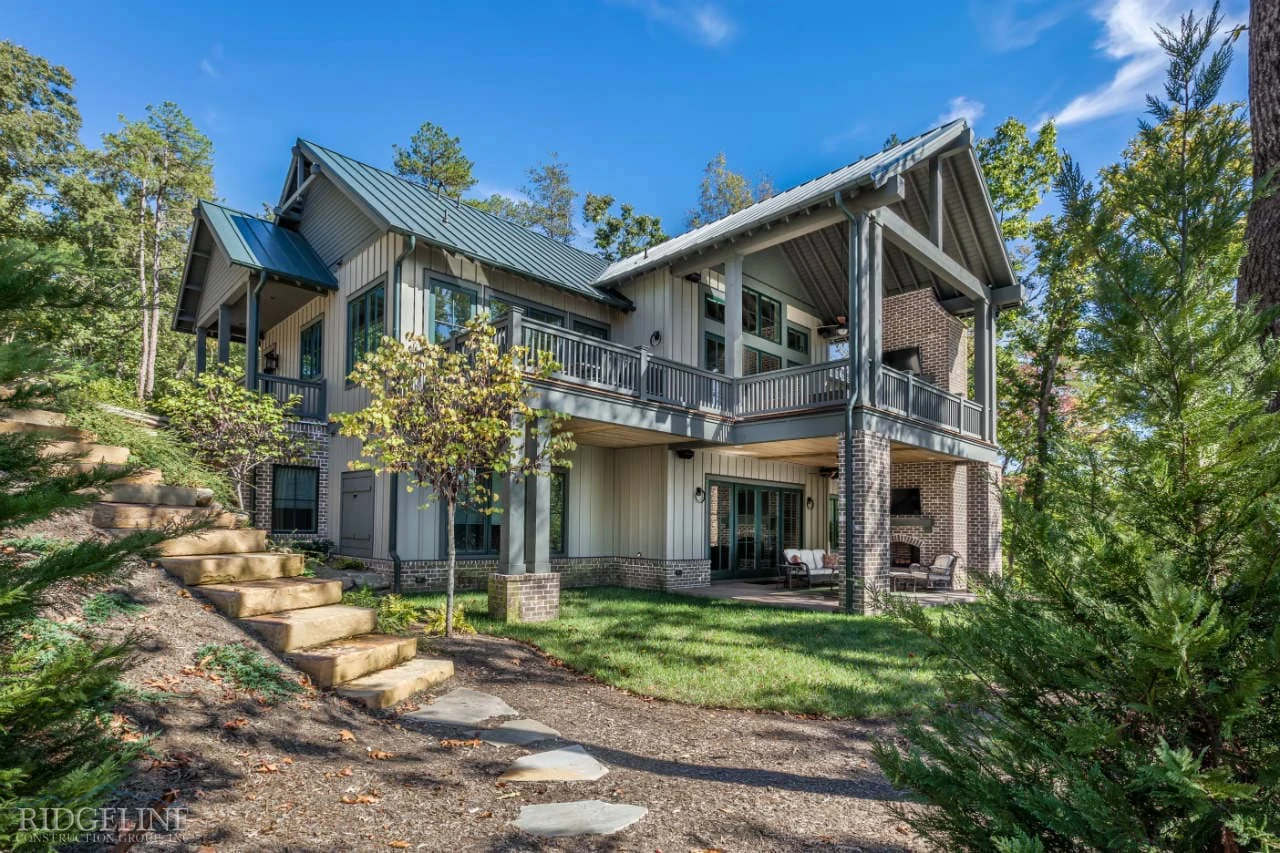 When building a custom mountain home, you have endless design options to consider. Most of the popular choices are exactly what turn a custom home into a custom mountain home. Dreamers are inspired by the beautiful mountain vistas, hoping to incorporate the right details that will allow them to enjoy all that the South Carolina landscape has to offer.
Ridgeline Construction Group, a luxury custom home builder, provides exceptional services to clients in the Greenville, SC area. Our team of professionals will plan your home with proper design features to make the most of your mountain lifestyle.
Heat Up Your Custom Mountain Home With a Fireplace
Temperatures drop in higher altitudes. The air thins and is able to absorb and retain less heat. That makes a fireplace a must for custom mountain homes. Enjoy every second in the cool mountain air when you install an outdoor or indoor fireplace, or both.
A grand fireplace is often used as a gathering place, for friends and family to enjoy each other's company. Fireplaces make a decorative statement, contribute warmth to the home, and elevate your home into a mountain home.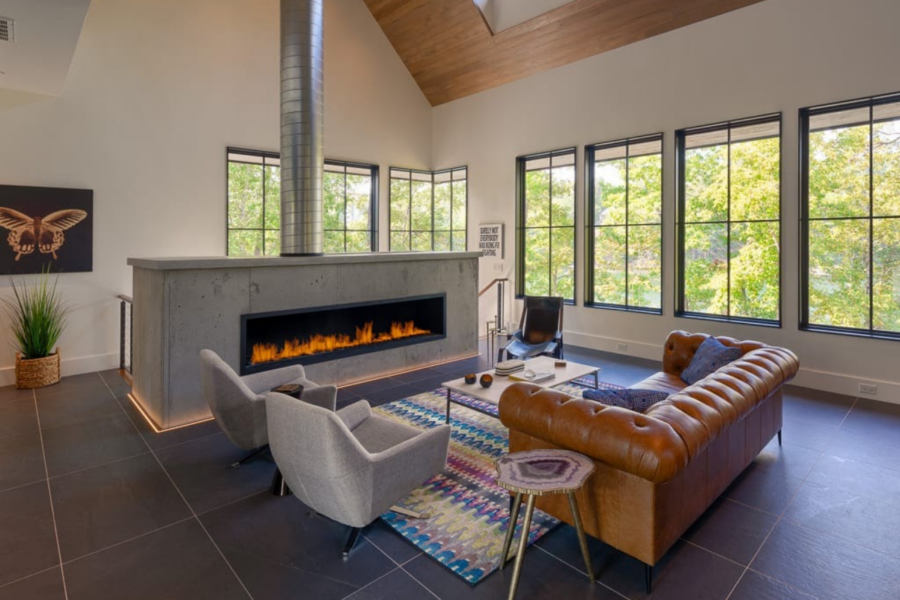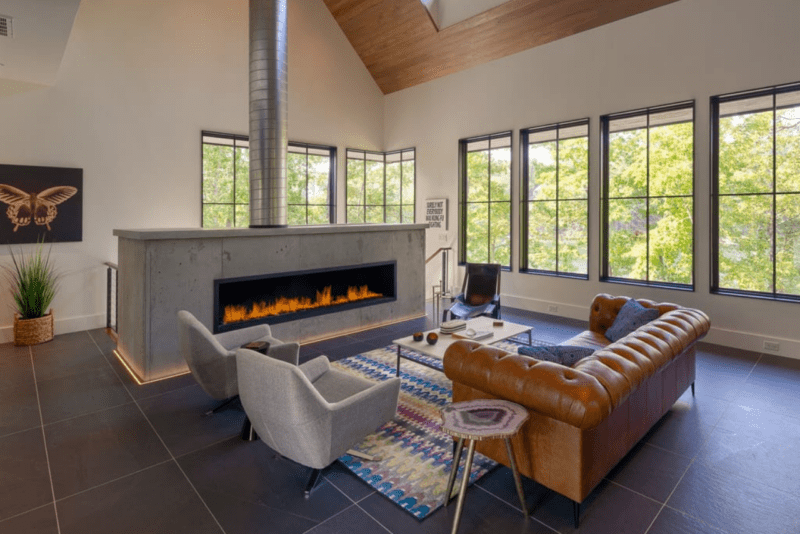 Keep Things Tidy with a Mudroom
When you finally trek home after a long day on the trail, leave your hiking boots in the mudroom. That is what it is for after all. Keep the rest of your custom mountain home sparkling clean when you use a mudroom to catch all the dirt that sticks to your boots, pants, and hands.
A mudroom also provides extra space for storage and allows all your favorite outdoor accessories to be easily accessible in a designated area.
Our pets are a part of our family. But, let's face it, they get dirty too. Especially if you bring them on your favorite hikes. Consider adding a pet washing station to your mudroom to keep the dirt in one location as well as the rest of your home clean.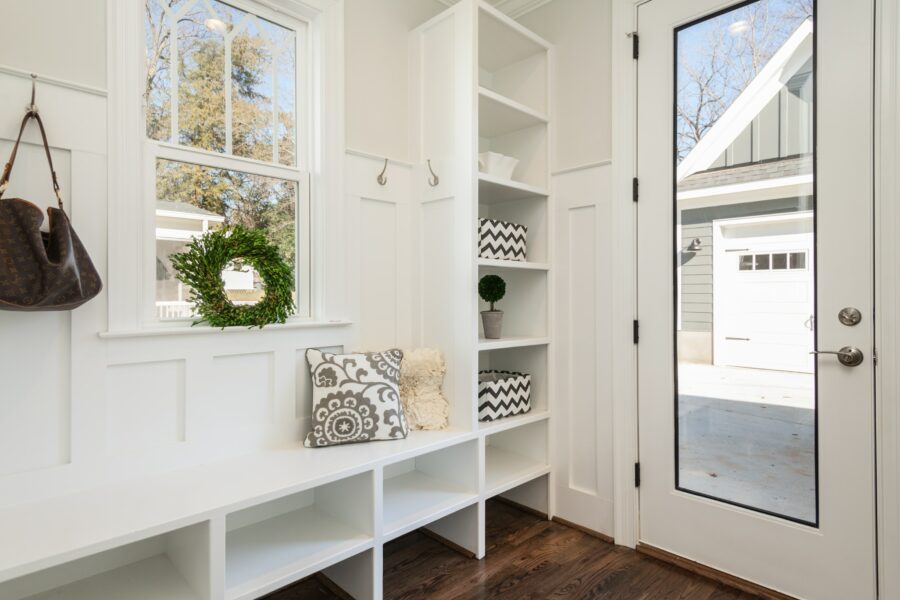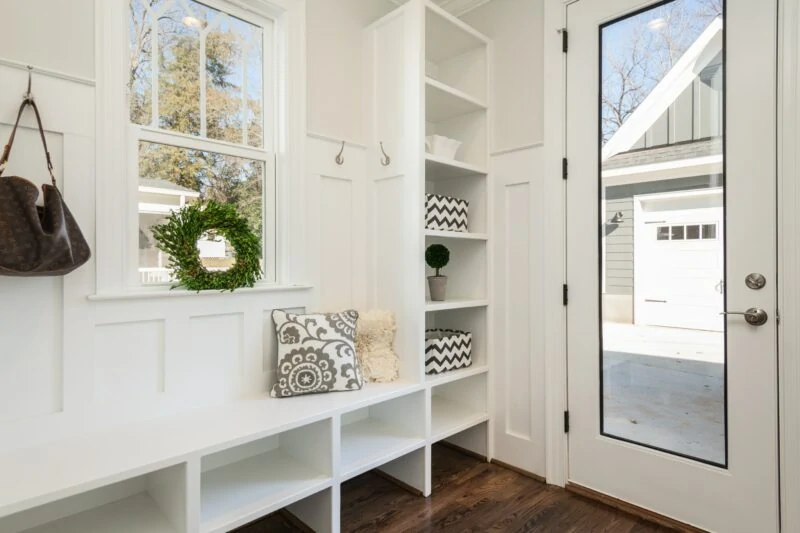 Thaw Out Your Toes With Floor Warming Solutions
While a fireplace contributes plenty of warmth, they also require planning and maintenance, are not sustainable for a full day, and may not carry warmth through the whole house. Radiant floor heating will keep your entire custom home warm from the ground up.
Professionally-installed floor heating prevents random cold spots and promotes comfort and luxury throughout your home. Enhance the relaxation of your bathroom, feel instantly warmer after a long hike when you enter your mudroom, and actually enjoy your time in the laundry room when you have heat radiating upwards.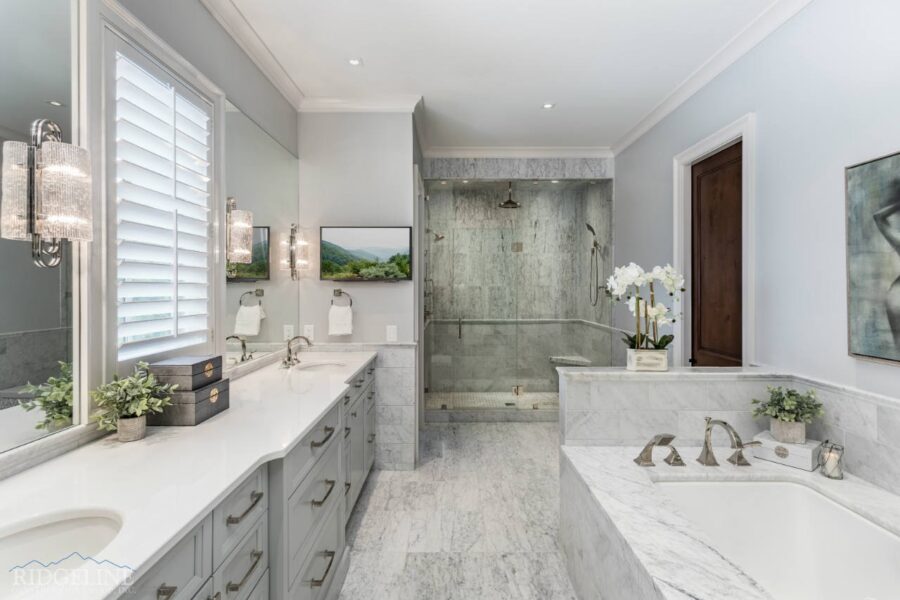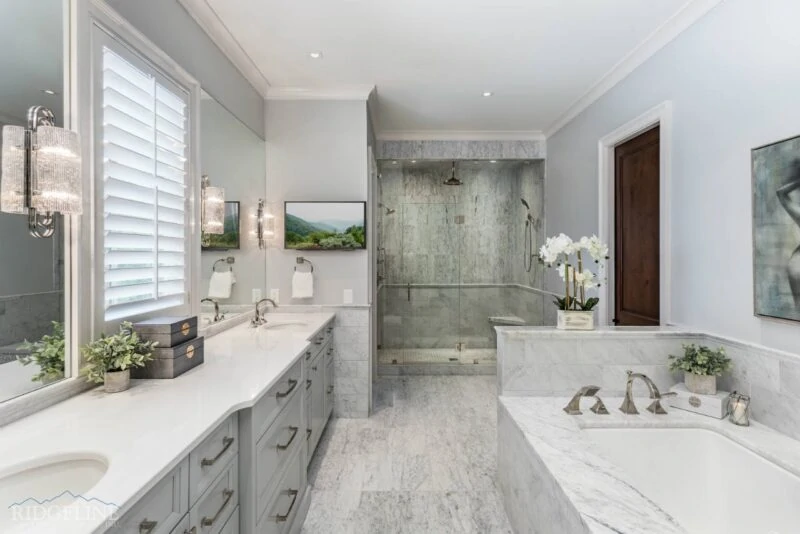 Blend Into the Hills With Unique Exterior Siding
Mountain homes have earthy and rustic elements that pay homage to the surrounding scenery. Make sure your custom home looks and feels like it belongs in the setting by choosing the right exterior siding.
Typically, the exterior of a mountain home includes wood, stone, or a combination of the two. If you do not want the entire exterior to be all wood or all stone, break up the two by using different elements in specific areas. For example, an exposed stone chimney would pair well against wood-paneled walls.
You have many options to make your custom home your own. Get creative by adding exterior elements that suit your lifestyle such as pillars, beams, wrap-around porches, large windows, skylights, and more. Consult your custom home builder for more unique details to add to your custom mountain home.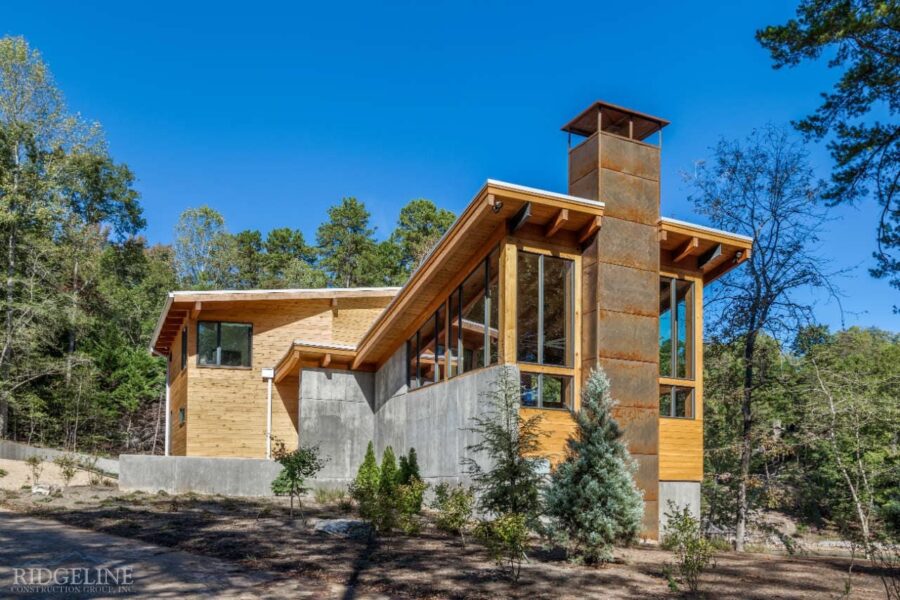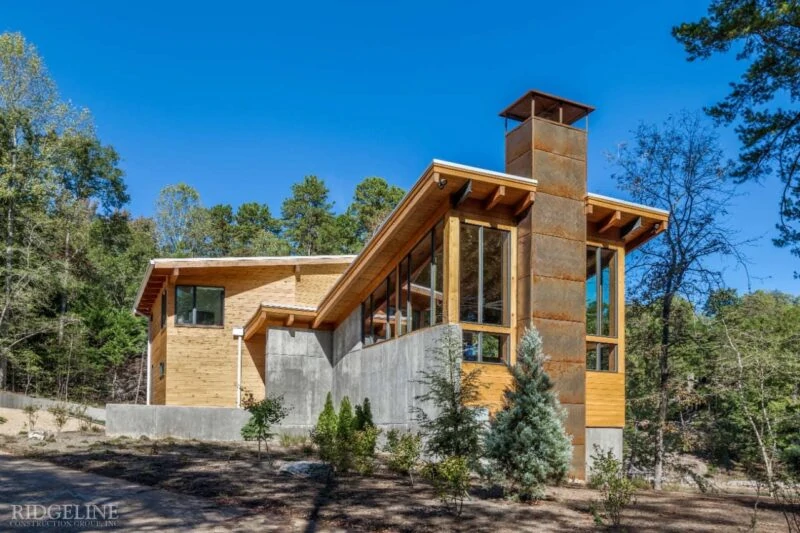 Create Your Perfect Outdoor Living Space
Living in the mountains, you'll want to get the most out of the fresh air and beautiful views. That's why you should consider a large open patio, wrap around balcony, or other enclosed areas that allow you to spend time outside even in the rain or snow.
Incorporate appliances into these spaces for your convenience. Add a small refrigerator, a stove, or an entire wetbar to entertain family and friends, and keep them warm with an outdoor fireplace. Your outdoor living space should be an area that you don't want to leave, no matter the weather.
Remember to choose the proper lighting for your outdoor spaces. The right light fixtures accentuate the craftsmanship of your custom mountain home. Consider plenty of uplighting and spotlights on standout features.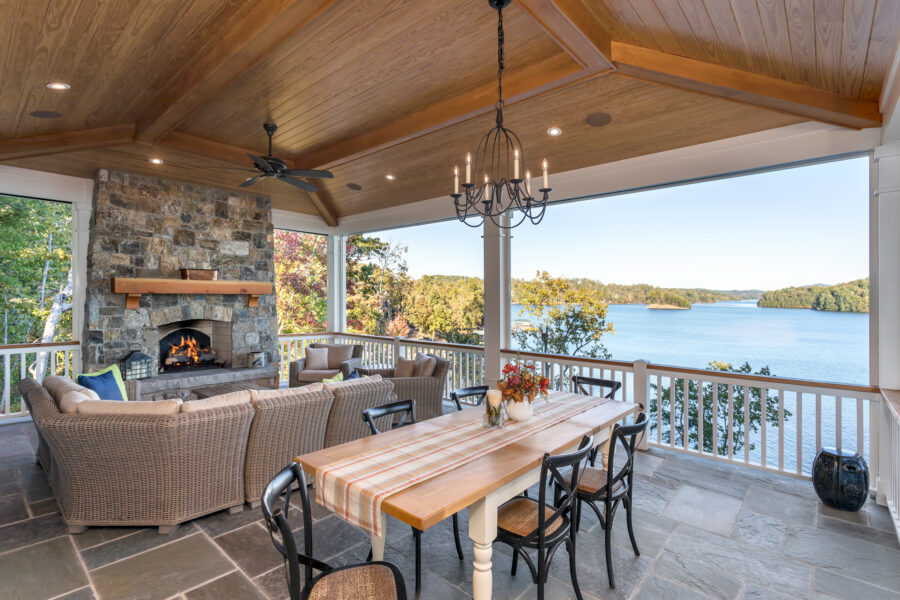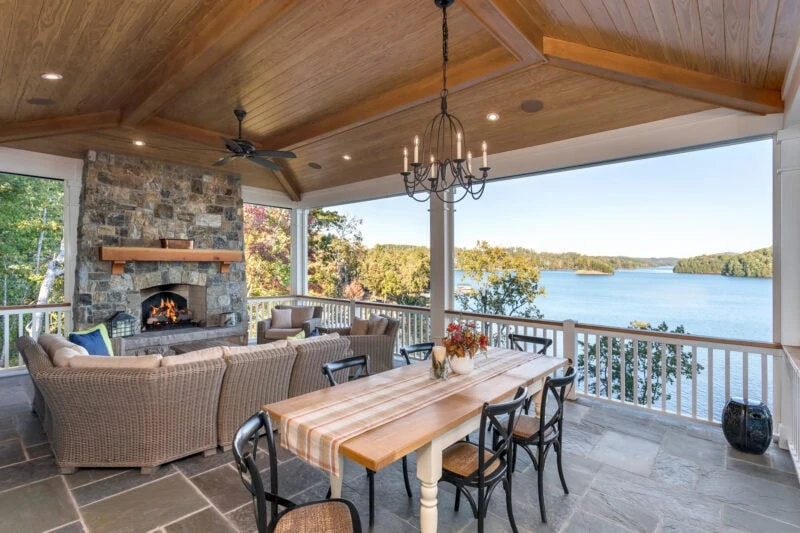 Building a custom mountain home is unique to any other home build. Certain design features complement the mountain lifestyle better than others. With the right custom home builder in Greenville, South Carolina, you will receive the expert guidance you need to build your custom home with all the bells and whistles to complement your life. Contact Ridgeline Construction Group to start planning and keep our mountain must-haves in mind.